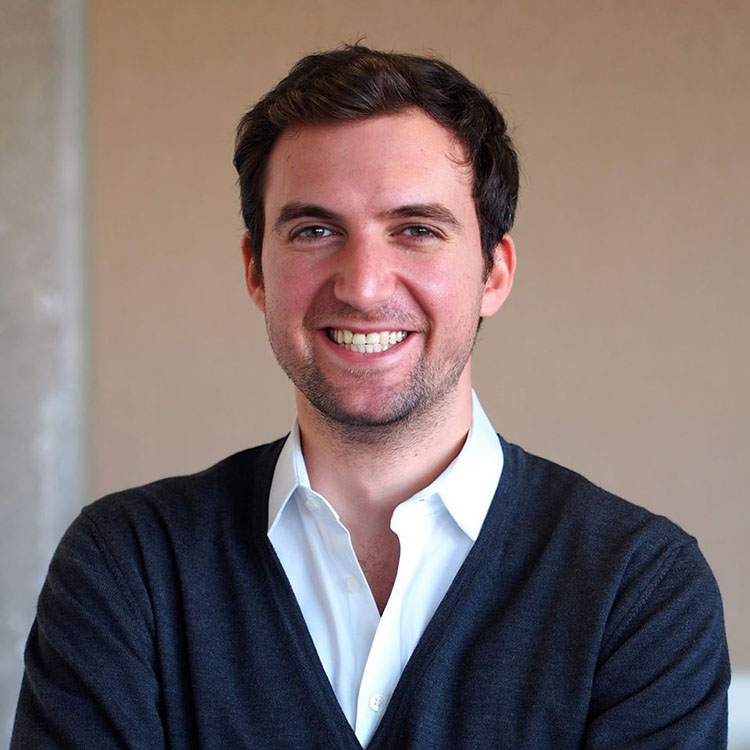 In this profile series, we sit down with interesting people and ask them to share the various ways their data-driven approach has served them in their life and career. Be sure to also check out the profiles on Ari Kaplan, Kristi Zuhlke, and Alex White.
Patient satisfaction score is a key metric for hospitals, one that is connected not only to the quality of care delivered by healthcare workers, but also the financial health of the organization. The lower a hospital scores, the lower the amount of reimbursement dollars they receive from the Centers for Medicare & Medicaid Services.
Often the smallest change can have the biggest impact on both patient care and the bottomline. Case in point: hand hygiene. According to Mert Iseri, CEO and co-founder of SwipeSense, improper hand washing and hand hygiene leads to 100,000 people dying annually in the U.S.
This is why Iseri is on a mission to vastly improve quality of care at hospitals through the use of data and a unique technology platform that reduces the number of preventable medical mistakes and as a result, patient harm.
"Convenience is cool, but data is where the rubber meets the road."
SwipeSense develops location-aware applications that collect millions of data points on the quality control metrics that matter most to healthcare organizations. The technology aims to literally put data to good use, whether it's improving hand hygiene rates, preventing the loss of hospital equipment, or ensuring nurses check on patients frequently.
The idea for SwipeSense first came to Iseri and his co-founder while they were part of a group called Design for America that they helped start at Northwestern University. One of their first projects was to use human-centered design to reduce hospital acquired infections.
Searching for inspiration, the pair took to the beach one day and as Iseri brushed sand off on his pants, he had a lightbulb moment. Their initial idea was to create a mobile version of a hand sanitation device. However, their prototype revealed that nurses already carry too much on their person so giving them something else to carry wasn't feasible. Instead of going back to the beach, they turned indoors for another stroke of genius.
"While we were doing research at hospitals, we noticed a wall of binders with pen and paper observation sheets," recalls Iseri. "A nurse literally sits in the corner of the hallway and checks boxes indicating if people washed their hands. That's when we said 'Aha! That's the product.'"
They created an unobtrusive sensor badge that clipped on to caregivers' ID cards. The badge connects with sensors around the hospital to continuously and seamlessly track hygiene events. With this data, infection control personnel can monitor compliance and correlate hand hygiene with infection outbreaks.
SwipeSense customers have seen hand hygiene rates double within 6 months of implementation, and after a year of use, these same hospitals see infection reduction by 50%.
"My co-founder and I are scientists at heart and always trying to get to a deeper level of truth, whether it's a sales or product challenge."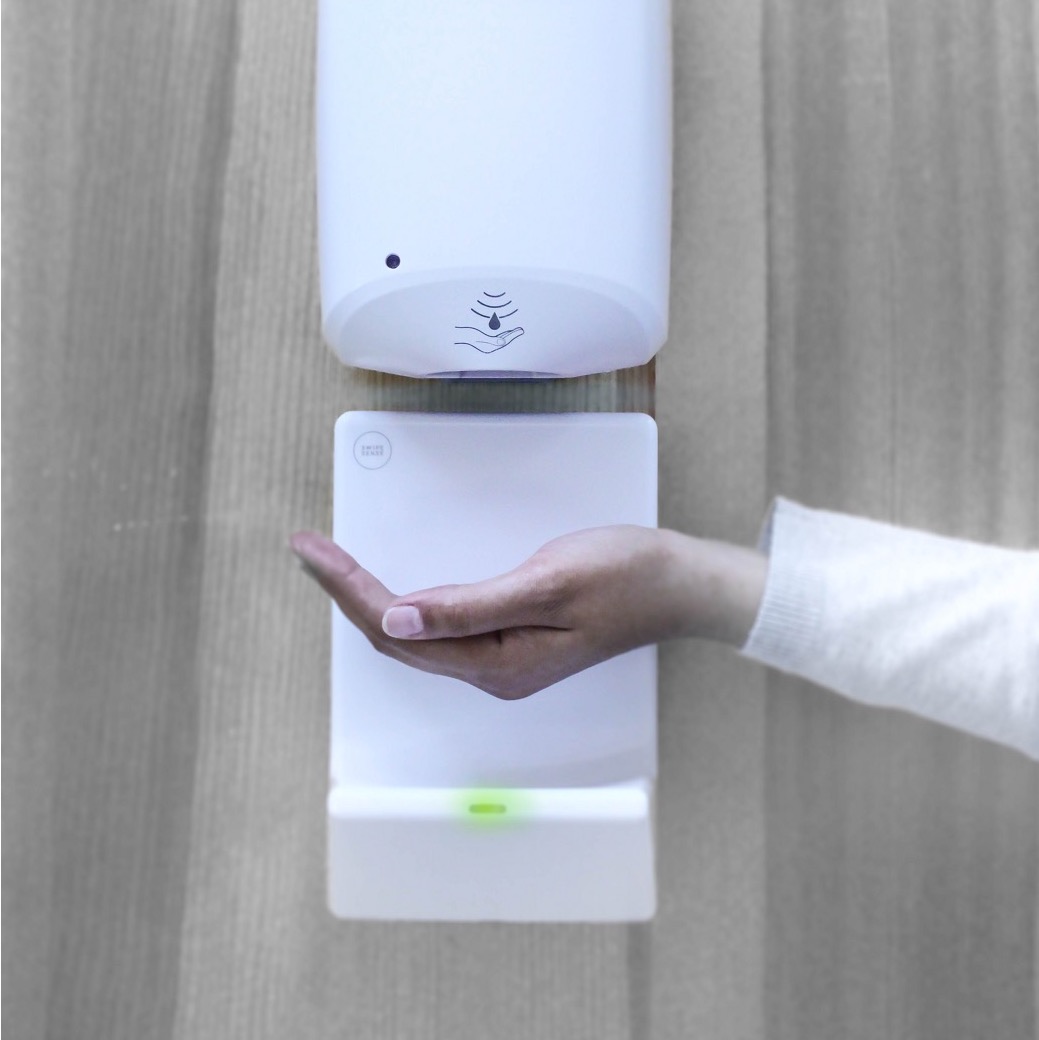 The data on SwipeSense usage revealed that there were significant Internet of Things (IoT) applications to their technology. The same location layer is able to monitor any device inside a hospital, such as a wheelchair or oxygen tank, and also provide feedback on how frequently a nurse visits a patient's room. Customers are now using the technology in these ways to reduce inefficiencies and create a more connected hospital.
"Our vision is that the hospital itself becomes a conduit of care," Iseri says. "We want to make sure that the building itself is a tool for you to get better. That gets you better outcomes."
SwipeSense has grown five times in the last year alone and now serves over 21 enterprise customers across the United States.
"We became very good at analyzing and getting to the answer with data really quickly, but the challenge now is when we look at data: is it signal or noise? How do we differentiate from a spreadsheet with lots of number or a predictor of something important down the road?
Iseri's has a simple morning routine that helps him tackle this challenge: he has a cup of coffee while he checks sales, customer, and inventory data for trends and goal progression. He keeps in mind that while data provides the facts, it's important to not take these as gospel. Data-driven leaders should use these insights as a compass that points them in a general direction, but also provides the pros and cons on which path to take next.
And when it comes to change management, use your data as inspiration. Iseri cites the example of the CEO of a customer who, instead of waiting to reward his staff when they reached their goal of 90% hygiene compliance, threw a 60's themed dance party when they reached 60% compliance.
It's a reminder that changing behavior is extremely difficult and so even incremental changes should be seen and celebrated as milestones.
"The next 5 years is about integration."
Healthcare organizations have a digital database of what happens to a patient, but this information is largely siloed and availability isn't widespread. Iseri believes that we'll soon see integration and transparency coming through via a universal database where patient information will be shared.
"I want to get SwipeSense to a place where our data will be available to consumers for benchmarking so they can make better decisions."
Serving the healthcare industry has given Iseri great insight into the impact of technology on the human condition. According to Iseri, for the first time in history, we're realizing that all the things that made [humans] unique and complicated are easy for a computer to replicate.
However, despite these innovations in artificial intelligence, he's more interested in how emotional intelligence will evolve.
"A physician holding someone's hand and telling them they'll be okay is [something] a robot can't emulate," he says. "I want to live in a world of compassion and care where humanity shines, but I also want hospitals to not make mistakes [in patient care] and I want self-driving cars with no accidents. I want us to find a way to embrace our humanity while using these awesome tools.
Images are used with permission from Mert Iseri
About the author: Karra Barron
Karra Barron is Visier's Sr. Content Marketing Manager and has over a decade of experience using storytelling to move people into action. At Visier, she is responsible for developing a wide range of thought leadership resources that educate and inspire business users to become data-driven leaders.
Be the first to know!
Never miss a story! Get the Outsmart newsletter.
Related Articles
LEADERSHIP
You can't impress a CEO with a large volume of tactical recruiting metrics. Here are my top 14 recommended business impact talent acquisition metrics.
PRODUCT INSIGHTS
The key is to link employee engagement data with other critical indicators. By following these five steps, HR can achieve this goal.
TRENDS
So what should companies be looking for to reduce voluntary employee turnover? Here are few telltale data points that all companies should be measuring.