Workforce planning
See ahead. Know where you're going
Planning starts with accurate headcount data. Set growth targets, prepare for mergers and acquisitions, or simply build an accurate forecast.
Get a demo
Plan with confidence, take action with precision
Plan with agility and adapt with ease
Analytically informed planning with best-practice guide gives you the trust you need to deliver on your plan. Scenario planning and modeling harnesses the full power of Visier's rich analytical insights.
Simple planning, supercharged analytics
Activate planning at every level – from a full re-organization, down to the individual employee. Gain insight on retention and resignation within underrepresented groups. Create a plan of action to meet your public DEIB goals.
Align and orchestrate action
Collaborative plan creation and real-time visibility drives accountability and helps accelerate planning cycles. Intuitive dashboards and ad-hoc analyses make it easy to share plans and guide impactful discussions.
See how to align HR, FInance, and Talent Acquisition teams on an agile process. Read more.
$15M
Saved in less employee turnover
7.5
Months average time to ROI
20%
Increase in HR Team* efficiency
$124K
Increase in revenue per employee
A 360° view into your workforce
When you extend analytics beyond the core, you can explore the full experience and impact of employees as they apply, onboard, develop, and someday leave your organization. Workforce planning is just the beginning.
People analytics
See a unified picture of your workforce data, and make better decisions, no matter how many employees or systems you have.
Learn & explore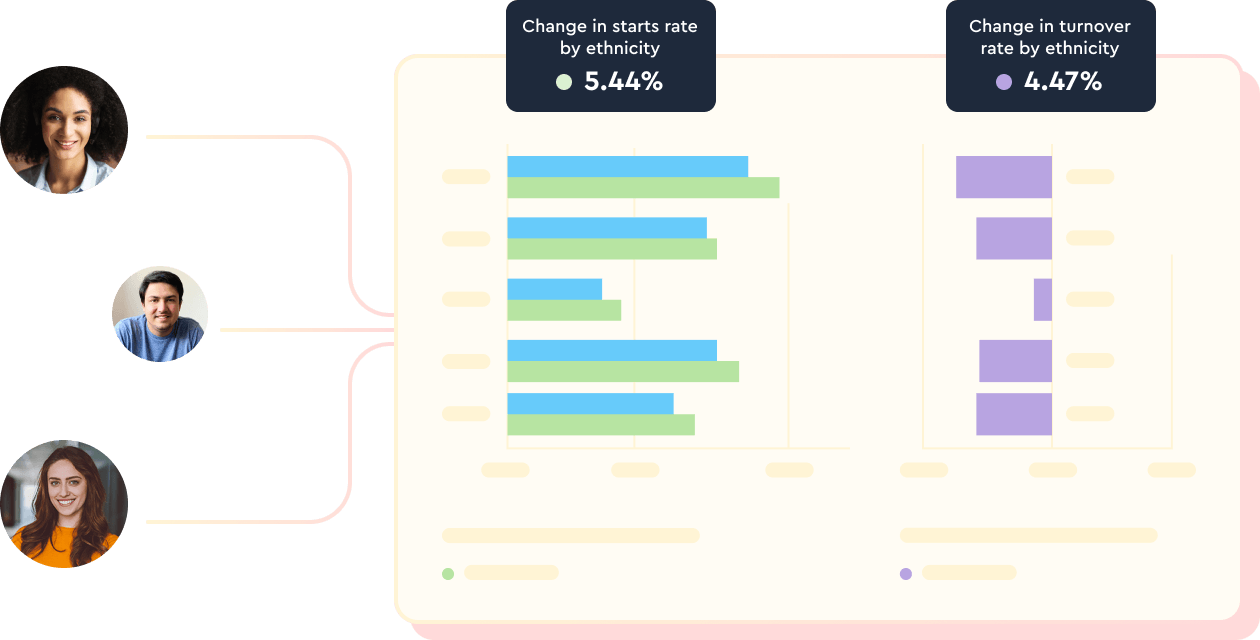 "Visier gave us the ability to roll out a consistent standardized data dictionary and this allows our partners to do the type of reporting that before they were either doing manually or not at all."
Nathalie Pasin, Manager, HR Solutions & Analytics
Read the story