In our Partner Spotlight series, we introduce you to some of our wonderful partners, who share our vision and passion for helping organizations become more data-driven. This week, we're excited to talk to Ravin Jesuthasan, Author and Managing Director at Willis Towers Watson, about how the health crisis has changed the future of work for the better, why HR 4.0 is a model you'll be adopting soon, and more.
Can you tell us about your career journey?
I started out in Finance as a chartered financial analyst before going into strategy consulting. Then, I joined what was then Towers Perrin, which became Towers Watson, which became Willis Towers Watson about 26 years ago. I saw this move as the opportunity to bring some analytical rigor, and some of the tools and disciplines that are commonly used in Finance, and apply them to the way people and organizations work.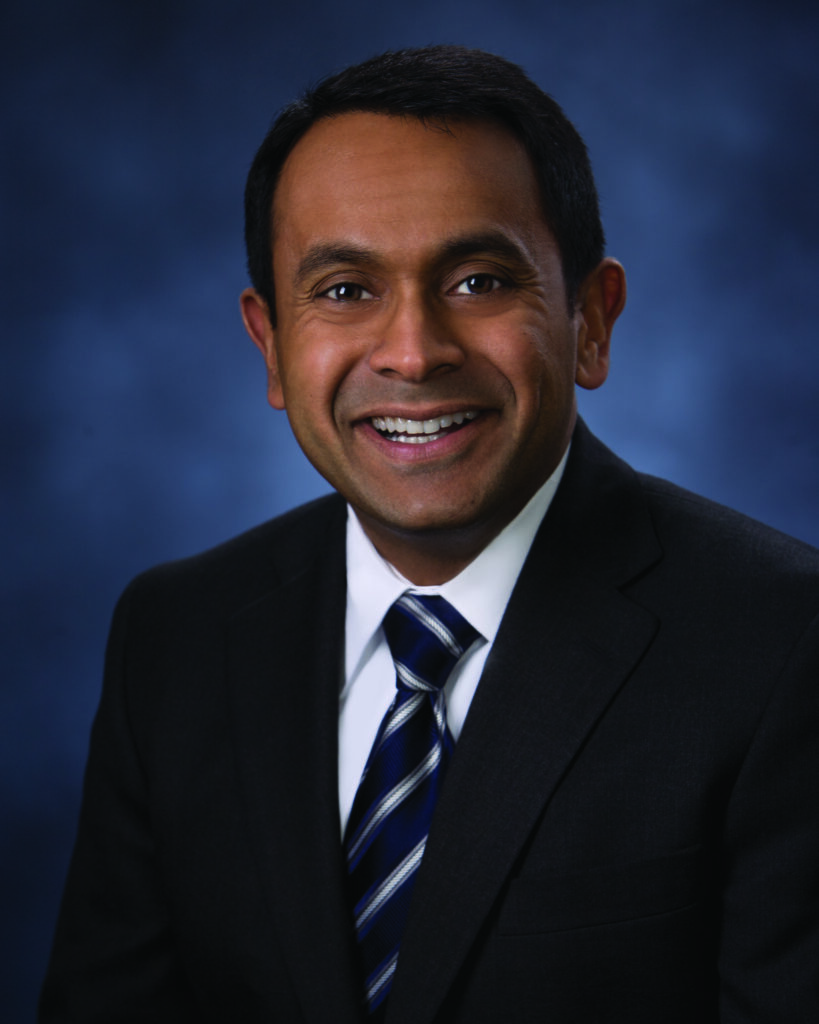 It was that fascination with work that really has been the catalyst for my personal growth. I have been blessed to be able to reinvent myself multiple times at the same organization, while deepening my understanding of work.
Over my career, I've collaborated with some great thought leaders and I've had the privilege of helping to shape some really fascinating research with the World Economic Forum. I have also written three books on the topic of work as a result of our research, the research of my partners, as well as my work with some of the largest companies in the world. Right now, I'm working on my fourth book, which will be published by MIT. It's about the new work operating system.
How will your new book tackle the challenges businesses are now facing?
Satya Nadella said it really well that a two-year trend in digitalization has been realized in two months. The future of work that I've written about in my last three books, things that we were starting to see at the edges, has squarely moved to being front and center as it relates to how we think about work. It's really fascinating to see all those things that were supposed to emerge sometime in the future become the world of work here and now.
Take remote work and flexible work. We've been talking about it for 50 years, but prior to this pandemic, in the United States at least, only about 2% of all work was being done full time remotely. And then, overnight, we went to about 40%, which is about all the work that can be done remotely full time. I know for some, it will be a bit of a challenge and they'll pine for the glory days of February, but I think for most of us, the changes we've gone through are largely going to be irreversible.
One of your recent World Economic Forum reports centers on the idea of HR 4.0. How would you define this concept?
HR 4.0 is the fundamental underpinning or the reshaping of the HR profession, function and discipline to align with the new world of work. It's the human capital underpinning for the Fourth Industrial Revolution. But more importantly, it is about how people engage with the modern enterprise and work.
How do people analytics and data-driven thinking fit into the HR 4.0 model?
In our report with the World Economic Forum, we identified six critical imperatives that underpinned HR 4.0, and analytics was one of them. And it's really a shift because HR as a function has been comfortable with certain types of data, but not necessarily all of the data that is required to be fully functional and operational in this Fourth Industrial Revolution as its mandate shifts from being a steward of employment to being a steward of work. I think people analytics in its broadest sense is essential to having an evidence-based HR profession and function.
With that in mind, what does a company look like if it's succeeding at meeting those six imperatives?
There are a number of facets to it. One is that the company leads with insight as opposed to anecdotes. It leads with the logic of how people and business operate. Built into its DNA is not just leading with insight, but continuously testing and validating the assumptions and the insights that were generated upfront.
Also, in many cases, this means using data and analytics to power the agile enterprise. Many organizations I've worked with think that because agile is about speed and iteration, that deep insight is a secondary concern. It's actually the opposite. In order to iterate quickly, you do need deep insight because you need to understand not just cause and effect relationships, but potential impact on different stakeholders, on alternative outcomes and different scenarios.
On that note, what superpower will HR gain from working with Willis Towers Watson and Visier?
HR will gain a combination of a world class toolset that is going to power some of its most pivotal decisions with Visier, plus the thought leadership, experiences, and world-class solutions that Willis Towers Watson brings. The magic in this relationship is that our cultures are so compatible. We work together so well so the experience for a client is a truly seamless one.
Additionally, what are the challenges and opportunities you see HR facing during and post-pandemic?
The opportunity for HR is to pivot its role from being a steward of employment to being a steward of work. This means moving beyond just this idea of managing the employee base to helping business leaders orchestrate the optimal combinations of different human relationships and different work options, and to better optimize talent and technology. It's about ensuring the optimal engagement of every human being whether it's the employee, gig worker, AI vendor, or the RPA vendor.
On the other hand, I think the big challenge for HR is to do what I just described–shifting their remit. While there are many exceptional HR leaders who operate in this way, there are also many who don't demonstrate that courage to seize the opportunity. This is a missed opportunity because we need everyone pulling in the same direction. We need this function to rise universally.
If this function and this profession doesn't get beyond service delivery, honestly, I think its future is not particularly bright. And I think that's what you see with these really fabulous CHROs. They nail the table stakes of service delivery, and then move beyond with data and analytics and real insight and the courage to reshape how work is done.
How can organizations truly succeed with remote work in 2021?
It is about recognizing that this is a much bigger question than where work is located. It is a fundamental cultural and business model shift. It's about ensuring that the organization has put in the infrastructure, has transformed the ways of working, has changed its policies and programs, and most importantly, transformed its culture and mindset so that the enterprise can meet people where they are. Whether that's where they're located, how they want to work, or the conditions under which they want to work.
This is in opposition to the legacy deal of where the company basically dictates the terms and people have to meet the organization on its terms, where the company's located, the hours they work, how much of themselves they can bring to work…which ties back to the social justice movement. I think we're going to see progressive HR functions flip that equation. And it's going to drag a lot of other HR functions and organizations along because they will not be able to compete for talent unless they too embrace a similar mindset and model.
Automation is something you frequently talk about. Has the health crisis changed the trajectory of this at all?
We're seeing automation accelerate pretty significantly. The thing that we know is that we come out of each recession with more automation than when we went in. And during this pandemic, we have two triggers for accelerating automation. In addition to the typical cost drivers associated with a typical recession, you've also got the social distancing and physical spacing issues associated with getting work done.
In one of our surveys, we talked to about 800 companies around the world, and 23% said they were increasing the amount of automation that they were using. It raises some concerns given the potential for a jobless recovery, as we look at how we come out of this pandemic. In terms of budgets, it's really fascinating because Morgan Stanley did a survey of CIOs and CTOs and virtually all of them said that they were going to continue increasing their technology budgets.
When the pandemic began, there was a fear that the gig economy would shrink. What has the reality been like?
The gig side of the equation is fascinating because there is growing recognition of how pivotal gig talent is to the way work is done. We're seeing a spike in demand during this pandemic, particularly in certain industries that don't want to take on FTEs but are seeing increasing demand. So they engage with gig workers because it gives them the flexibility to adjust their operations as demand shifts.
What brings you joy these days?
Watching all these things that I have written about, that I have been talking about for more than 10 years, really start to become mainstream. It's been heartening to see these changes accelerate. And I hope this awful pandemic, which has triggered some of these innovations, subsides and the good work that companies have done continues on and becomes the foundation for even greater innovation and reslience.
About the author: Karra Barron
Karra Barron is Visier's Sr. Content Marketing Manager and has over a decade of experience using storytelling to move people into action. At Visier, she is responsible for developing a wide range of thought leadership resources that educate and inspire business users to become data-driven leaders.
Be the first to know!
Never miss a story! Get the Outsmart newsletter.
Related Articles
CULTURE
Increasing workplace diversity is tablestakes for organizations. Here are five ways to use people analytics to improve your diversity recruiting efforts.
DIVERSITY & INCLUSION
HR's Biggest Opportunities with Stela Lupushor of Reframe.Work | Visier People Analytics is a cloud-based analytic application designed to answer critical workforce strategy questions.
PRODUCT INSIGHTS
People anlaytics experts from Comerica and Visier share how a more thoughtful, data-driven approach for optimizing spans and layers delivers more accurate analyses.