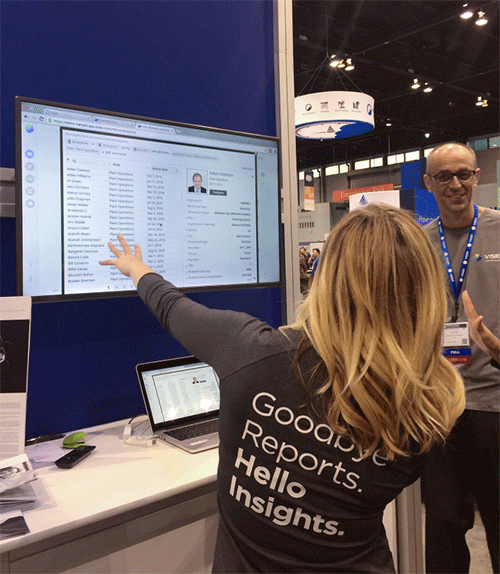 The global economic recovery has moved power from employers to employees, turning talent into a seller's market—and making the workforce a core strategic concern for the c-suite. This means that companies are in fierce competition for top-talent that will innovate and provide a customer-centric experience.
The best way to beat the competition is to equip yourself with the knowledge and expertise to outsmart their recruiting efforts. Below is a round-up of conferences in 2017 that share the latest in technology, best practices, and cutting-edge research on talent acquisition and people analytics.
When: May 11-12, 2017
RecruitCon will arm you with the tools and tactics you need to keep up with the latest in recruiting technologies, new trends, streamlining the hiring processes, sharpen interview skills, improve on-boarding, and much more. At this two-day accredited conference, top experts will reveal proven best practices on tackling turnover, utilizing big data to help improve quality and retention of new hires, strategies to attract a veterans, millennials and other key demographics, and how to implement diversity strategies that work.
When: June 26-28, 2017
Exceptional talent acquisition strategies include an end-to-end customer-centered approach to external candidates and internal business hiring managers. At the Strategic Talent Acquisition Conference learn how successful talent acquisition leaders use their expertise and powers of influence to make strong talent decisions to attract and keep the right people.
When: September 26-27, 2017
This conference is designed for a diverse group of leaders in talent acquisition, recruiting, workforce planning, talent management, employment branding, and data analytics. Attendees will learn about the latest innovation and strategic best practices required to stay ahead of the competition and gain a competitive edge in the marketplace.
When: October 10-13, 2017
Don't be fooled by the name—the HR Technology Conference covers everything that is changing the way HR is practiced. From SaaS to analytics, to big data to social media and more—learn from industry experts on business processes and organizational successes enabled by technology. Session topics include talent acquisition technology, empowering a better candidate experience, and how to engage and retain the top talent of tomorrow.
Recruiting Trends and Talent Tech Conference
When: November 28-30, 2017
Attendees at the Recruiting Trends & Talent Tech will learn about the Art and Science of talent acquisition. Speakers will share how technology will transform the way talent is sourced, hired, and brought into your organization. Attendees will walk away with the strategies required to help identify new pools of talent while attracting and engaging the right candidates.
About the author: Karra Barron
Karra Barron is Visier's Sr. Content Marketing Manager and has over a decade of experience using storytelling to move people into action. At Visier, she is responsible for developing a wide range of thought leadership resources that educate and inspire business users to become data-driven leaders.
Be the first to know!
Never miss a story! Get the Outsmart newsletter.
Related Articles
TRENDS
Dave Weisbeck, Chief Strategy Officer of Visier, shares seven ways to improve Talent Acquisition's recruiting efforts and hiring process this year.
TRENDS
For this roundup of top HR analytics articles for spring 2017, we looked guidance on how HR can prepare for using HR-driven business analytics.
TRENDS
The evolving work ecosystem demands that leaders consider applying new work arrangements, but are they associated with HR's role as a strategic partner?