The HR function recently got a long-awaited upgrade. Over the past couple of years, HR teams adopted cloud-based systems, which brought operational efficiency to HR in the form of a more integrated suite of tools, improved data management, better user experience, and faster innovation.
And yet–as we observe in our HR Trends 2020 report–HR still struggled to show its value. KPMG noted that only 24% of CEOs viewed their workforce/HR capabilities as highly effective. While talent experts have the best knowledge of human dynamics in the organization, there's still room to grow in building the skills and capabilities needed to understand and influence the business.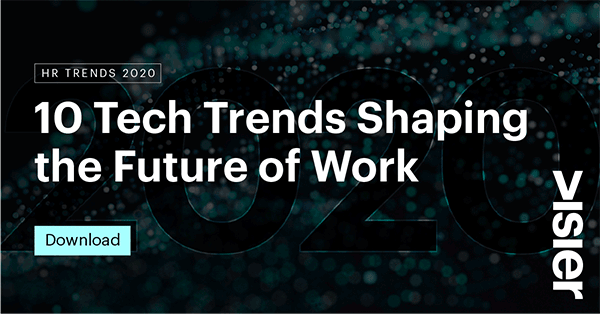 Learning the language of the business
Part of the challenge was in shifting HR's thinking from workforce outcomes to better connecting their people decisions to business outcomes. In order to accomplish this, HR organizations turned to data and specifically, analytics.
For example, HR leaders at a professional services company used answers gained from their people analytics solution to drive the business to change the composition of project teams for multi-year, multi-million-dollar contracts–the result was an improvement in margins by $1-$3M per contract.
With people analytics as the catalyst for business decisions, the next phase of HR's evolution will be empowering the entire organization to effectively use people data, making it more accessible to those that need it.
An HR must-have: A relentless desire for fact-based answers
This shift will have major implications on the types of HR roles organizations should expect to develop and hire. The new business ethos will require HR professionals, especially HR business partners (HRBP), who are skilled in finding actionable answers in data, savvy with technology, and who understand how to leverage both to boost business goals.
With a stronger grasp of data and technology, HR will be able to confidently guide the business through the major shifts redefining both work and the workplace, such as AI and automation, multi-generational workforces, the gig economy, and the Internet of Things.
Over the next decade, HR must:
Seek data-backed workforce answers and translate these into meaningful information for business leaders. Analytics is part of the language of business and making it part of HR's standard mode of operating is essential to not only HR's future success, but the organization's. Analytics technology helps speed up this learning curve by surfacing actionable answers and contextualizing them as simple data visualizations that can be woven into narratives that not only engage, but persuade—key drivers of inciting action.
Become digital champions. HR leaders must get beyond technology as "process improvement" and understand that digital transformation is about unlocking business value. Create new capabilities for people leaders with tools that allow them to connect the dots between people and business patterns. (Imagine a digital HRBP, for example.)
Act as Future of Work guides. HR's unique understanding of people, culture and ethics, combined with tech and data savviness, will enable HR leaders to navigate the organization through relentless waves of change and innovation.
Not all HR departments will approach these goals in the same way. However, there are a few general guidelines all HR leaders can follow to position their organization for success:
Upskill for data- and technology-savvy.
Learn new technologies by bringing them into HR.

Applying new technologies to HR itself is the opportunity to learn and lead by tackling the tough questions. For example, AI in HR is already choosing recruiting sources, selecting among job applicants, allocating incentive pay among workers, choosing learning and coaching offerings, and more.

Lead conversations on how your workplace will operate over the next decade.

Guide your organization in articulating the right questions around the Future of Work, develop frameworks to help answer them, and take an active role in mapping out how digital and technological shifts will influence your organization.
This topic appeared as "Trend #6: A New HR Organization Emerges" in our HR Trends 2020 report. Download the full guide to get more tips related to this trend and learn about 9 other trends that will impact HR and work over the next decade.
About the author: Paul Rubenstein
As Chief People Officer for Visier, Paul is responsible for ensuring the company has the right culture and talent to fuel growth and innovation. With more than 25 years of experience consulting and working in HR, Paul has extensive expertise in leading the transformation of Talent Strategies and HR Functions, with work spanning M&A integration, corporate strategy, total rewards, outsourcing, and service delivery design. Prior to Visier, Paul was a partner at Aon Hewitt, where he advised large enterprise HR leaders on talent and HR function strategy.
Be the first to know!
Never miss a story! Get the Outsmart newsletter.
Related Articles
TRENDS
We recommend everyone start the new decade of work by reading these 10 pieces filled with thought-provoking strategies and ideas for HR and beyond.
TRENDS
In the next decade, the process that supports business agility–workforce planning–will need to become more agile itself. Here's what to expect.
PRODUCT INSIGHTS
How can leaders anticipate the work impact of AI, and will that impact be different? Dr. John Boudreau, a USC professor, shares the research on this.