We're excited to have Jason Averbook, global keynote speaker, industry analyst, and CEO and Co-Founder of Leapgen, lead our upcoming webinar, Leapgen x Visier: People Data as a Business Accelerant.
As one of the world's leading experts in digital transformation , Jason wears many hats, but his role as a father was top of mind as he shared that his son recently got his driver's license. His proud (albeit nervous) laugh seemed fitting for someone whose company name stands for Love, Energy, Audacity, and Proof. These four values are what set excellent HR organizations and enterprises apart from the rest.
While Leapgen is dedicated to helping HR leaders shape the future of work, it's apparent that those values aren't strictly business – they're personal.
Continue reading to learn more about Jason and our exciting and insightful webinar series, kicking off June 23. We hope to see you there!
Visier: How did Leapgen come into existence?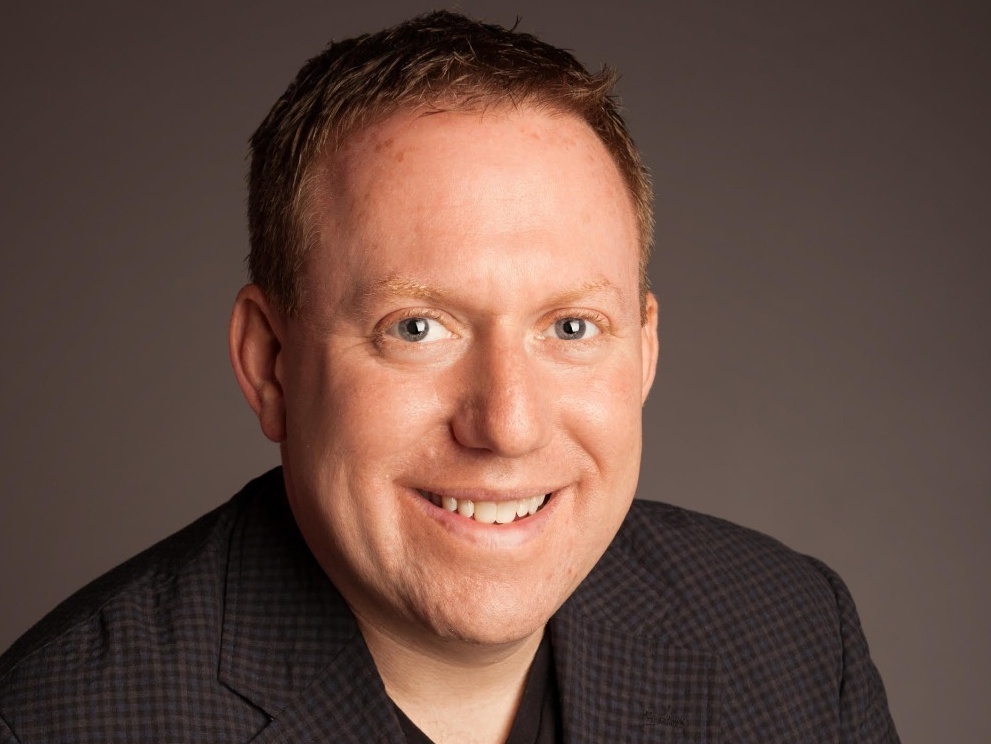 Jason Averbook: I was the CEO of The Marcus Buckingham Company, which focused on reinventing performance management and engagement by leveraging data and processes. When we sold that company to ADP in June 2016, I decided to take some time off. I played tennis, hung out, and fully enjoyed living near the ocean.
And then in September 2016, I got a call from a former client, who was the head of HR for a large healthcare organization and asking for a favor. Literally the next day, I got another call from another CHRO who also asked for a favor. So, even though I was supposed to be taking time off I said, "Okay, I'll help. Real quick," and started helping.
The next thing I knew, I got so invigorated by the work – which involved coming up with digital people strategies they needed within a really short period of time in order to justify investments for the following year – that I reached out to more people I worked with before.I said, "Do you want to do it again?" and they were like, "Dude." That's really what they said!
What kind of business problems is Leapgen trying to solve?
When I got back to work in 2016, I thought we could dust off some of that old playbook and do it again, but the challenges the world faces are so different right now. In 2017–2019, everyone was saying, "Hey, how about we start focusing on delivering an employee experience that matters?" This world of experience just took off. And then people started using data to understand the employee experience better.
When 2020 hit, all of a sudden the challenge became, "Hey, you're going to be working with people by looking at them in a box on a screen." Before 2020, most organizations hadn't really done anything to prepare for this kind of massive, nearly instant shift to a digital workplace.
We had multiple pandemics in 2020, both public health and social justice, and all of a sudden we were forced to say, "It's Workforce 2020. It's hybrid, it's blended. People are working from home, some want to come to the office, some want the flexibility of day-to-day choice between locations."
Employers are realizing they haven't prepared for the workforce of the future. And that leads into Leapgen's current mission of defining the "Now of Work" in 2021.
What do you do as CEO and Co-Founder of Leapgen?
I serve three key roles in the following areas:
Shaping the "Now of Work"
The first role is helping organizations around the world rethink what the "Now of Work" looks like. We navigated multiple pandemics in 2020 and, in response, organizations all over the world are rethinking how they conduct work. They're rethinking what the employer-employee relationship looks like, what the manager-employee relationship looks like, and how they can use those relationships to drive people to do their best possible work. My role is to help enterprises of all shapes and sizes around the world understand these relationships and how to use data to understand where relationships have the greatest impact.
Understanding the Role of Technology
I also help organizations realize technology isn't a silver bullet. Technology is really important, but organizations must understand what their goals and objectives are with it and what their measures of success are going to look like before they jump in and just start throwing dollars at technology. One of the biggest mistakes we've made in the HR space over time is just buying technology, and not seeing it truly adopted in a way that drives business outcomes.
Teaching Data and the Anatomy of HR
The third thing that's really central to the work we do is teaching people how to use data to tell stories. I always say HR people are made up of three body parts: hands, heads, and hearts. Hands do transactional things, hearts drive feeling and empathy; we teach our clients to use their heads and hearts together to not just understand data but to use that data to tell stories. Data stories help organizational leadership understand the value of their people and identify opportunities for further shaping and optimizing the workforce.
Understanding data is the cornerstone. It's the lifeblood of everything organizations do today. And by taking that data and turning it into action, we can really help shape the "Now of Work" forever in the organizations we work with.
What do you do first thing in the morning to prepare for the day?
I take a breath, a truly deep breath, and focus on being thankful that I'm alive. We're blessed to be alive every day. We're blessed to have these experiences.
How did your career path lead you to your professional specialty: the crossroads of the digital revolution and HR's impact on real people?
I started my career in payroll. One day, the company said they wanted to spend a million dollars to make payroll better for the employee, and I thought, "Payroll better for the employee? What do you mean? If the employee gets paid on time and correctly, why would you spend a million dollars on making it better?"
This was back in the day where you used to get a direct deposit slip showing you how much money was deposited into your account on payday. The company with the request asked, "Well, what if we made the slip a different color? Or what if we changed the font?" And that was the day I realized there are certain things in our world where you just need to be delivering, and there are other things that you really want to excel at.
You don't commonly hear, "Oh, I want payroll to be 110% great." It's not going to matter. But if I can think about better ways to care for my employees and recruit people, or different benefits I can offer, or ways to give visibility to an employee value proposition, whatever those things are, those can make a huge competitive difference for a company.
But payroll is payroll. The magic comes when you can use data and information to create competitive advantages for a business or an institution and make it a better place for people to work. That's when it shifted for me. Why would you spend a million dollars to make payroll better when it's already working, and where could that million dollars be spent where it would have true impact on the workforce?
We're about to kick off our much-anticipated Leapgen x Visier webinar. What can attendees expect to learn?
We're moving the narrative away from the technology and implementation components and focusing on really driving the types of business outcomes that will help your people leaders create a better workforce experience.
We'll also address how to support flexible working models, PAC support, internal mobility decisions, hiring the right people, and employee retention concerns. At the end of the day, technology is not a silver bullet — and I'll lead you through the people strategy points that must be at the foundation of any successful digital transformation.
Please join us for our Leapgen x Visier: People Data as a Business Accelerant webinar, presented live by Jason Averbook!
About the author: Visier Team
People-centered ideas and insights by the editorial team at Visier.
Be the first to know!
Never miss a story! Get the Outsmart newsletter.
Related Articles
CULTURE
Talent is crucial in a business world that's more competitive than ever. Here's how tomorrow's Talent Acquisition leaders are redefining their field.
DEEPER INSIGHTS
New survey shows the critical areas where European HR leaders see people analytics driving the most impact in their organizations.
OUTSMART EXCLUSIVE
Truist's HR and people analytics teams share how people analytics gave them the insights needed for a smoother merger process.