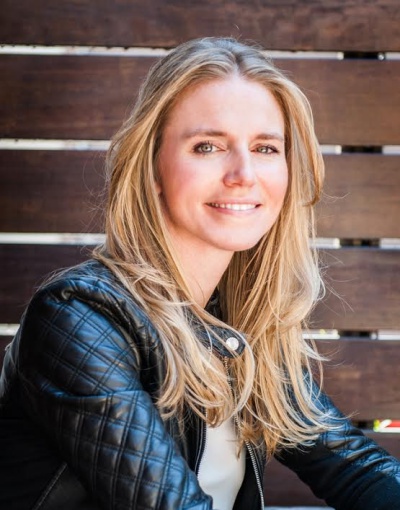 In this profile series, we sit down with interesting people and ask them to share the various ways their data-driven approach has served them in their life and career. Be sure to also check out the profiles on Ari Kaplan, Mert Iseri, and Alex White.
Ask Kristi Zuhlke, CEO and founder of KnowledgeHound, what excites her about the future of work and she'll tell you it's the increasing democratization of data.
Organizations today are producing huge volumes of data about their operations, customers, workforce, and more, but getting access to the right data at the right time can be a difficult process.
This was a frustration Zuhlke experienced in her former role as Consumer and Market Knowledge Leader at P&G, running point for brands such as Gillette and Always. Her role depended on timely customer insights and market research in order to make faster evidence-based decisions, but it was a constant challenge to find the data she needed.
"We all have data living in hard drives and trapped in data files."
Large companies spend hundreds of millions of dollars on market research, but poor organization and distribution of these reports means staff can't find the data they need. This leads to bottlenecks in the decision-making process, or worse, because staff believe the information doesn't already exist, new research projects are commissioned, causing more delays and additional costs.
This "corporate amnesia" is an expensive and redundant problem that Zuhlke seeks to eliminate with her company, KnowledgeHound.
"What we do is democratize all consumer survey data [at a company]," she says of KnowledgeHound's proprietary software. "We take that data and layer on a search and analytics engine, which enables customers to go from asking an open-text question [on the platform] to the correct data points in seconds."
Leaders across the organization recognize that making workforce decisions based on facts and data is a key route to increasing their impact on the business. KnowledgeHound provides companies with a consistent way to mine their research data so they can make better and faster business decisions. By emulating the search engines people use regularly, they've created a platform that anyone in the company can learn to use.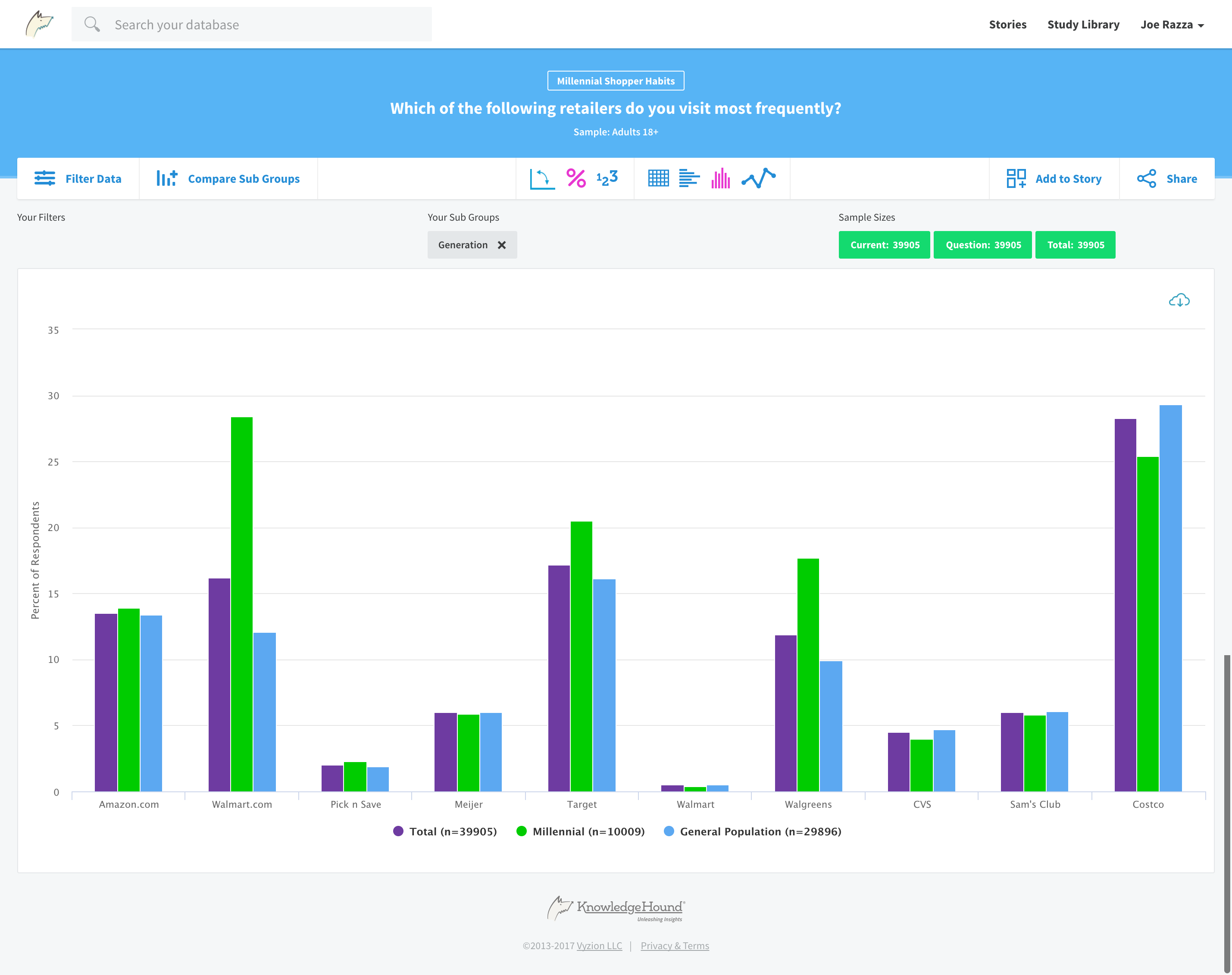 "Think of data needs like a pyramid similar to Maslow's hierarchy of needs."
According to Zuhlke, the bottom foundational layer in this pyramid is the need to get all the data in one spot so organizations have a single source of truth. The next layer up is to make that data work harder together.
"Where people will win in the next five years is by finding the signal in the noise. Analytics should point to the insights you can't find otherwise or wouldn't have thought to look for in the first place."
Telling a good analytics story is also key to honing in on the data that matters, but be wary of putting too much information in front of your stakeholders.
"I've seen [analytics] stories that can get very convoluted," says Zuhlke. "A strong story is powerful when it's simple in words and visual essence. You only need 3 or 4 slides in a row to tell a really good story."
With this philosophy in mind, KnowledgeHound returns data points to users in the form of data visualizations that can be drilled into so the data point becomes interactive. Users can also create their own visualizations and save frequently used data points to a Pinterest-like feature.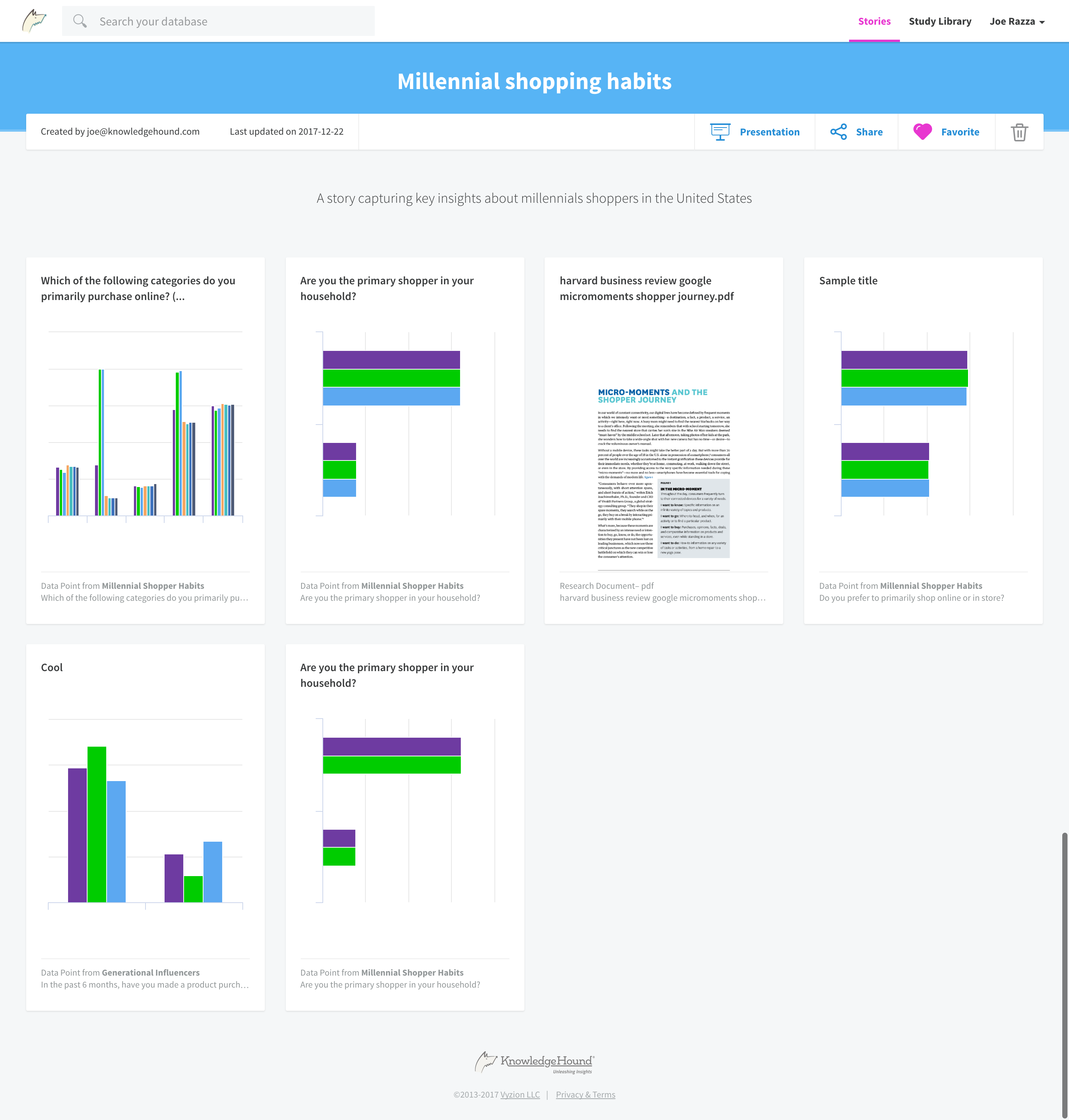 "As you're raising money and convincing other people to come to your business, the metrics are really important."
Zuhlke's fascination with data flourished during her time at P&G, when a mentor introduced her to the concept of using data to drive strategies and decision-making.
Now as CEO of an emerging technology business, she depends on data every day. Whether it's looking at sales numbers to understand their pipeline and forecast for the future or monitoring metrics around client success.
Zuhlke is also drawn to data about women in technology and venture funding around this topic. As a female entrepreneur, she believes it's important to make sure that women aren't left behind in the tech space.
"There is a lot of room for women in this area," she adds. "Follow your passion, and if it's bringing you to data and analytics, don't be afraid to go after it."
And for those entrepreneurs who are just starting to understand the importance of becoming data-driven, she offers this: "At certain points, the numbers will be less statistically significant as you mature your business, but the story these metrics should always tell is how your gaining traction."
Photos have been used with permission of Kristi Zuhlke.
About the author: Karra Barron
Karra Barron is Visier's Sr. Content Marketing Manager and has over a decade of experience using storytelling to move people into action. At Visier, she is responsible for developing a wide range of thought leadership resources that educate and inspire business users to become data-driven leaders.
Be the first to know!
Never miss a story! Get the Outsmart newsletter.
Related Articles
LEADERSHIP
Experiencing a staffing shortfall? As the shopping season reaches its peak, here are 4 analytical questions HR leaders need to ask of their workforce data.
PRODUCT INSIGHTS
With mid-level wins, HR can sustain its analytics department so it can proceed with the basic analytics projects and the business-changing advanced analytics.
TRENDS
Lexy Martin, Principal, Research and Customer Value at Visier, shares her thoughts on how to advance the practice of people analytics.