Company News
4 Min Read
Inspire Data-Driven Change: Key Takeaways from Outsmart 2019
From the very beginning of Outsmart 2019–our annual people analytics and workforce planning conference–the data-driven leaders were told to: "Inspire change, together."
This was their call to action to take what they would learn over the next few days and work together–with their team, as well as the connections they made at the conference–to implement these new ideas and strategies in order to build more resilient, creative and engaging organizations.
It was a rallying cry echoed by all our speakers and we're excited to share the key takeaways from this year's Outsmart. Sessions covered topics such as pushing past roadblocks to become data-driven changemakers, enabling people analytics capabilities in your entire organization, data ethics and privacy, workforce planning for the future of work, diversity and inclusion, analyzing talent potential, and so much more. Please feel free to download our notes straight from the link below!
Here are a few highlights from the Outsmart 2019 sessions:
You need to ground into the bigger picture or else you're going to blow into the wind. You can't be so rigid that you don't react to change, but you also need to ground. The most disruptive thing to us would have been to constantly react.
Think of analytics in the context of news and media: Content, Context, and Cadence.
We also have a lot of data that we're afraid to confront. What's our uncomfortable data in HR?
To make better D&I decisions, add diversity measures to everything you are already reporting on.
Pace yourself: Driving adoption is like running from a zombie hoard (sometimes you have to run, sometimes you take a break, but you never stop forever)
IT hates SOWs but hates not having them too! Statement of work limits you as well as providing a definition. Not having one allows your org to stay more agile.
Having self serve analytics is economical and helps teams triage tasks and requests better
Draw people into the field of analytics with a vision (a mission statement). Get them out of reactive business.
D&I: Go From Aspiration to Achievement
At this year's conference, we were excited to announce the release of Visier People® Diversity and Inclusion, an analytics solution that provides executives comprehensive up-to-date visibility into the state of diversity and inclusion within their organization.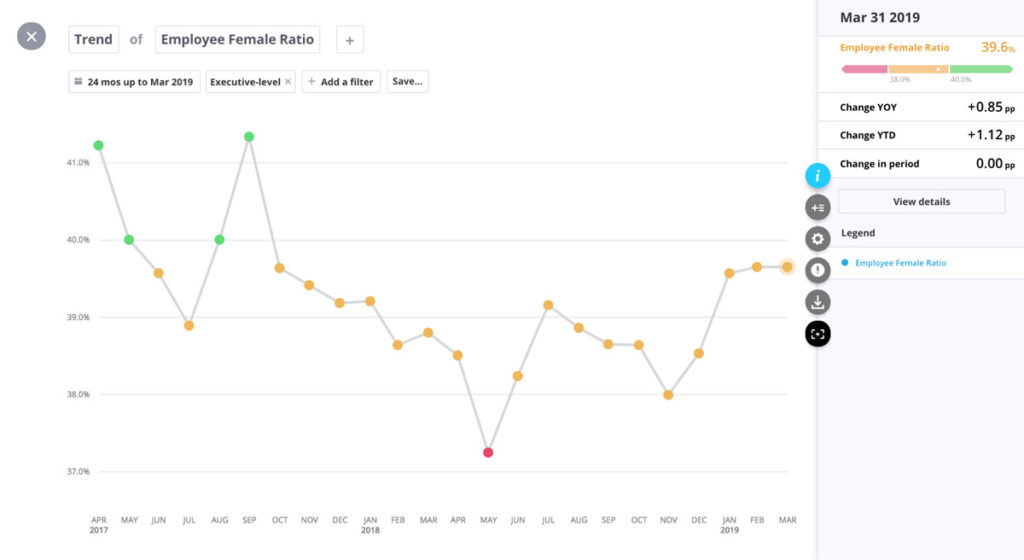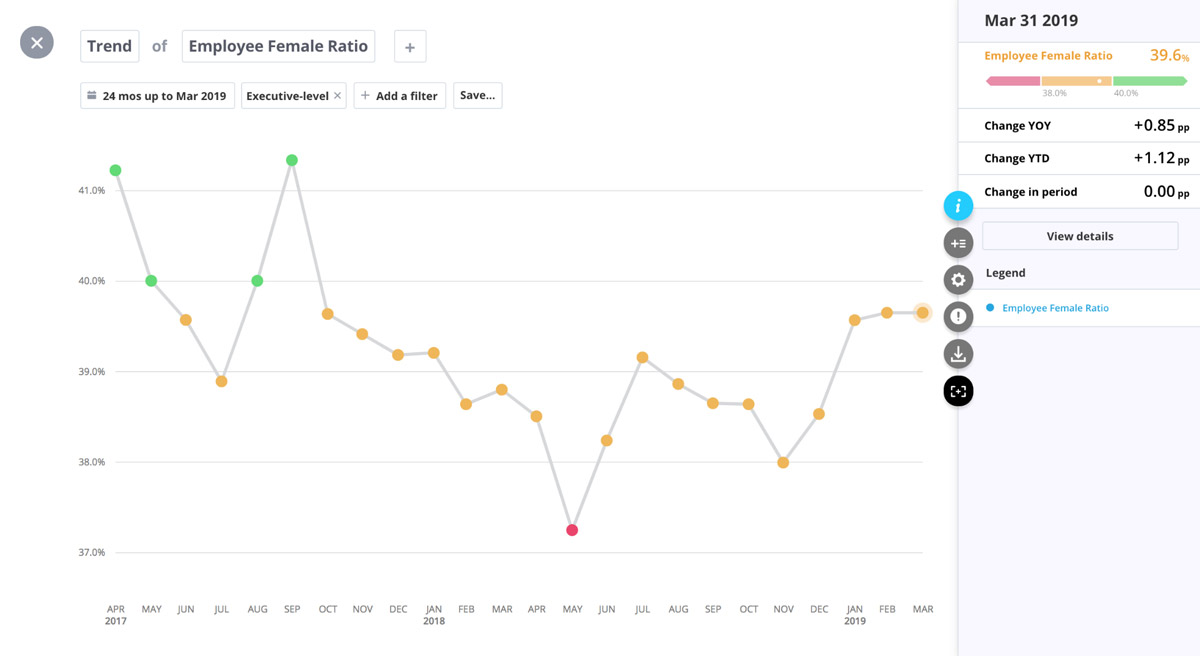 This new SaaS solution enables leaders to:
Understand and answer critical, diversity-focused questions like demographics, diversity headcount, diversity turnover, and hiring trends.
Clearly communicate organizational changes and diversity insights to the entire team through dynamic, real-time visual storytelling.
Compare D&I results to global benchmarks, offering insights into how your organization measures up in your industry by headcount, ratio, turnover and more.
Understand engagement among diverse employees and monitor the impact engagement has on turnover and exit patterns.
Securely share insights with all stakeholders to reinforce progress toward goals and to improve accountability.
Partners for your Success
For Outsmart veterans, they will have noticed a lot of new faces on the Visier roster–our partners! Our global partner ecosystem officially launched at the conference and we were so pleased to have Accenture, Insight222, Mercer, and Tata Consultancy Services on the floor with us in San Francisco. These are just a few of the amazing partners we're working with to help our customers with data integration, strategy building, and more. Learn more about our partner network here.
Congratulations to this year's Vizzies™
The Vizzies recognize stand-out individuals and teams in the areas of people analytics, data-driven workforce planning, data-driven storytelling, HR impact and business results, and more. This year's awards went to some truly inspiring people (see full list here) and we already can't wait to see what kind of nominations we'll get for 2020!
Thank you to everyone that joined us at this year's Outsmart! You can see even more of what happened at the conference at #VisierOutsmart.
Be the first to know!
Never miss a story! Get the Outsmart newsletter.