It's time that HR and Finance were on equal footing.
Who decides what is the right budget to cover the people resources or how many resources are affordable within the budget? Typically it's Finance.
Still, because people are hard to define only by numbers, CEOs want the CHRO to be a strategic talent advisor who can also speak the language of the business with hard data.  A February 2015 study — conducted by Harris Poll on behalf of Visier — surveyed 301 corporate executives and revealed key traits that can help elevate HR's profile in the business.
According to the survey, the sought-after HR leader is:
Data-Driven
80% of executives agree their company cannot succeed without an assertive, data-driven CHRO, who takes a strong stance on talent issues and uses real-time facts to chart their talent strategy.
Business-Oriented
81% of executives say that when hiring new senior HR talent they value business acumen more than technical HR skills.
Performance-Focused
78% of executives agree that their company cannot succeed without a CHRO that takes on responsibility for contributing directly to business performance.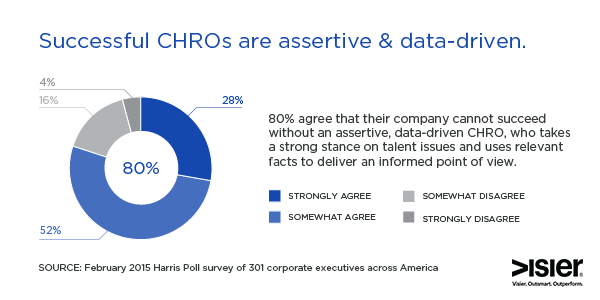 The above traits — data-driven, business-focused, performance-driven — may be more available in Finance than HR. Unlike the accountants, HR does not have the tradition of closing the books every quarter, gaining instant access to data — revenue, profit, and earnings per share — that clearly paints a picture of business outcomes.
But the modern CHRO is not just an accountant: a solid understanding of people dynamics is also key. Forward-thinking HR leaders are seizing the opportunity to complement their knowledge of people dynamics with CFO-like capabilities, such as business-linked, cost-driven thinking.
A critical component of the modern CHRO's arsenal is a detailed understanding how much the organization's whole workforce really costs. The workforce is usually the biggest investment an organization can make, and decoding a Total Cost of Workforce (TCOW) is the greatest organization leverage the CHRO has.
True TCOW analysis includes compensation and benefits for all employees, part-time and contingent workers and all of the other people-related costs, including allocations and equity programs.
With a TCOW, HR can deliver a very clear workforce plan and project where costs are going.
It puts the CHRO in the position of having the facts to support the talent needs of the business when these issues are debated with Finance and the C-suite.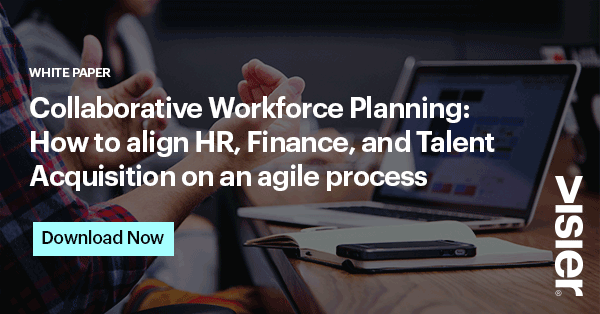 About the author: John Schwarz
During his tenure as CEO of Business Objects, John doubled the company's revenue to more than $1.5 billion, executed seven strategic acquisitions, and negotiated the company's successful sale to SAP. He founded Visier, building on his many years of experience to invent a new approach to answering business intelligence questions. The objective was to fix the perennial problem where business users spend a lot of money on IT and get little or no benefit in return. John is a water baby, always to be found on or in, but never more than a few feet away from a (preferably warm) ocean.
Be the first to know!
Never miss a story! Get the Outsmart newsletter.
Related Articles
CULTURE
HRBP's are approaching counter offers like a game of poker. How do you avoid losing top talent to a higher paycheck? Should you jump to a counteroffer?
LEADERSHIP
This post will cover the science behind faulty decision-making, and tips for adopting a more analytical approach as a way of overcoming cognitive biases.
CULTURE
Unique, well-designed employee retention programs are key to attracting and keeping scarce talent. Here's what you need to know to build the right one for your organization.