Editor's note: This popular post has been updated with new data and information to ensure you're ready for the talent demands of today and the future.
As a tech company, we experience first hand the challenges faced by HR and business leaders in the hyper-competitive tech talent market. While the race to out-innovate with new ideas and products fuels the technology industry at large, the competition between companies is fought most pervasively as on the talent front lines. Innovation and ideas come from people, and being able to attract, retain, and develop the best people creates the real competitive advantage.
87% of technology CEOs are confident about their revenue growth in 2018 and 93% over the next three years, according to PWC's 21st Annual Global CEO Survey. And to support this growth, companies will go to extraordinary lengths to outdo each other in offering that one special perk that will give them an advantage to attract talent. Gourmet cafeterias to feed you, WiFi-enabled buses to avoid the stresses of commuting, and on-site amenities ranging from laundries, gyms, games rooms, or massage rooms take care of every whim.
As a result, innovative HR is needed to acquire, retain, and engage a global talent pool that is spoiled for choice to work in new startups or in multinational technology giants. The good news? A data-driven approach can provide the actionable insights HR needs to get the upper-hand and succeed. Fortunately, a scientific mindset gels naturally with this industry — tech CEOs see data and analytics technologies as generating the greatest return for stakeholder engagement.
Indeed, investing resources into a top-notch HR analytics function–one with the right mix of people, processes, and technology–is key to successful workforce management in 2018 and beyond, no matter what industry you're in.
There are a few areas where technology companies commonly struggle to improve when it comes to their people: Recruitment, Workforce Diversity, Retention, and Strategic Workforce Planning. When companies fail to improve in these areas, it doesn't just affect their workers — it jeopardizes business results as well. Here's how a data-driven HR function can increase your organization's chances for success:
Do QA Testing On Your Recruitment Process
When it comes to engineers and developers, the competition for talent is truly global, and getting more fierce by the minute. High quality talent — one with the right mix of expertise, skills and fit with the company culture — is vital to technology companies. While quality of hire is considered the most valuable recruiting metric, only one-third of leaders have confidence in their ability to measure quality. The consequence is recruitment success is more likely to be gauged on time-to-fill quotas. Further, there are a tremendous number of metrics that simply aren't being measured that look at recruiter effectiveness, diversity slates, cost of hiring, or the strength of the employer brand. It's not enough to fill the position — you need them to stay and thrive in your organization.
Recruiting analytics can reveal the granular details that keep you continuously informed about the effectiveness of your hiring process so you can find the right people at the right time and cost to deliver on your business objectives. With a sophisticated analytics function, you can take actionable steps based on insightful recruitment metrics such as qualified applicants-per-requisition (which indicates whether your sourcing practices are delivering the right candidates), new hire performance by lead source, resignations and involuntary turnover for less than three months service, time-to-fill by recruitment phase, and top characteristics of high performers.
Use the information gathered from these data points to understand where your top quality talent is coming from, what makes them succeed, and what makes them stay at the company — and then, use these insights to improve the effectiveness of your talent acquisition process.
Develop The Right Mix of Workforce Diversity
A Equal Employment Opportunity Commission (EEOC) report about the state of diversity in high tech revealed that this sector employs fewer women and minorities than any other private sector industry (based on data from a 2014 EEOC study). Most notably, the report showed there's a particular lack of diversity in management and executive roles at tech organizations.
Incorporating more diverse candidates in the talent acquisition process makes good business sense: a McKinsey & Co study showed that ethnically diverse companies are 35% more likely to have financial returns above national industry medians and gender diverse companies are 15% more likely to do the same. But how do you ensure that diverse talent is getting into your candidate pool, and more importantly, into your company?
First, keep track of the demographics of applicants at the interview stage of your hiring process — if you don't have at least one female or ethnically diverse person in your slate, it's a sign your sourcing channels aren't working. Next, you must continuously monitor how diverse candidates are progressing through your pipeline. A drop in diversity at different stages requires a different response. For example, if diverse candidates are not progressing through the recruiting process look to uncover why? Is it a sourcing problem, or a challenge with who and how you are interviewing? Lastly, look at the diversity of your candidates and new hires versus your existing workforce and, most importantly, the diversity of your hiring market. Your company should look like the market from which you hire, and if it doesn't, this may indicate you have a problem in your recruitment process.
While pulling reports out of your ATS may seem like the simplest way to keep on top of diversity, it only gives you a narrow view of the complexity of the hiring process. As an alternative, workforce intelligence solutions can bring together ATS, engagement, performance, training, manager surveys, candidate surveys, recruiter performance, compensation, relocation expenses, and many other sources to analyze and plan your talent acquisition needs. And the insight that comes from connecting these diverse sources of data can uncover root causes needed to increase the diversity of your candidate and hiring pools.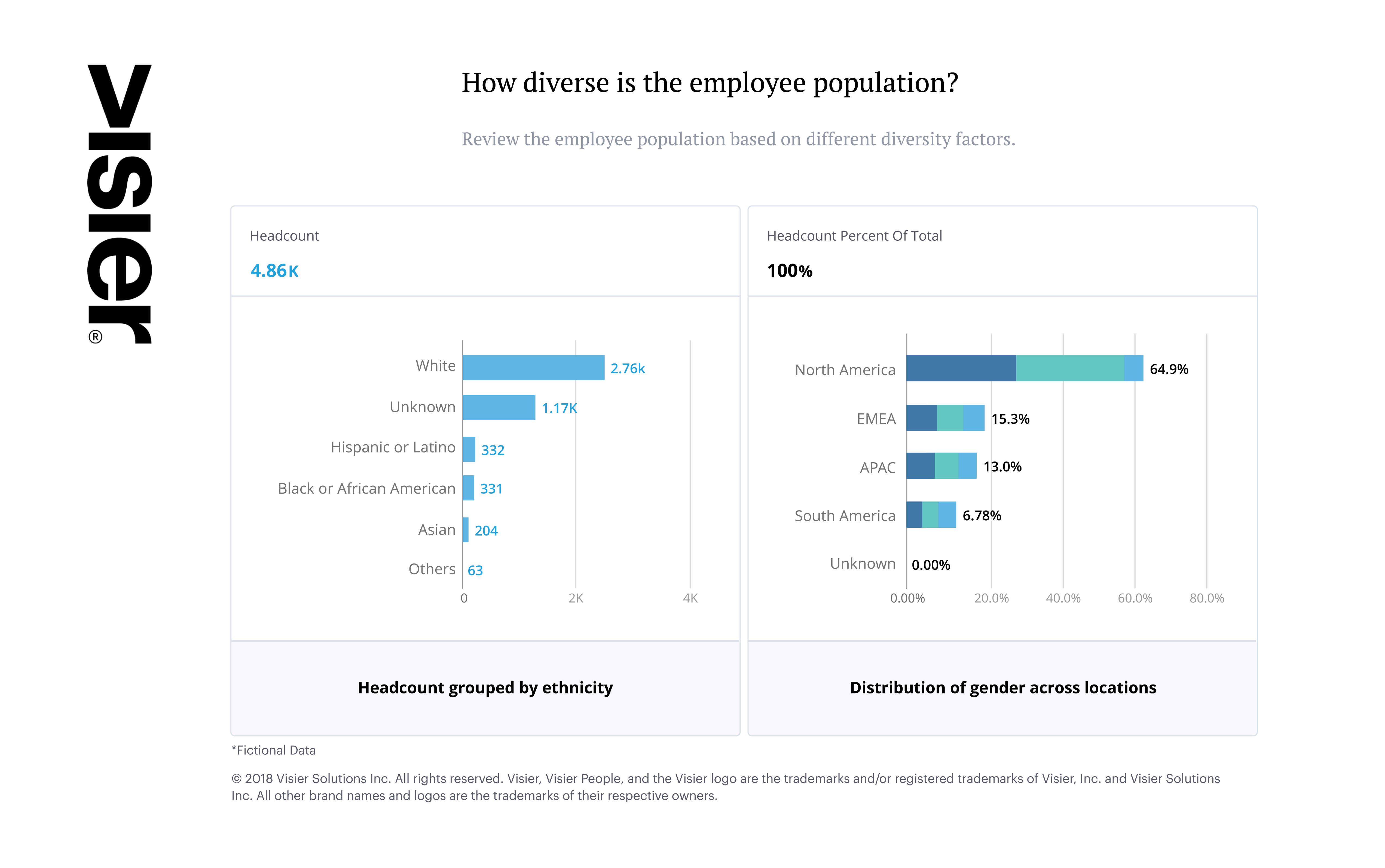 Find the Right Employee Retention Initiatives (Ping Pong Table Not Included)
Talent has the upper-hand in the tech industry and it isn't uncommon for employees to frequently "jump ship" from one company to another. When turnover numbers are high, the talent shortage can lead to productivity lags, increased stress on the staff that remains, and lower employee morale. The loss of critical roles compounds this and can mean the difference between meeting financial goals and falling short of them.
It can be tempting to copy the latest HR fad in order to keep talent — Google, for example, is experimenting with an incubator space for intrapreneurs at their organization — but it's important to remember that retention programs work best when they are uniquely targeted to the needs of your staff. What new perk will have the best return on investment? How do they align to the company culture you are fostering? Is your challenge attracting, or retaining talent? Too often we decide these based on gut-feel and belief.
An analytical mindset will enable you to drill down into key business units, geographies, and/or roles to uncover drivers and trends for turnover and the rejection of offers. Furthermore, predictive analytics helps you determine who is at-risk of resigning or who is likely to succeed in the organization so you can take proactive steps to keep or attract the right talent.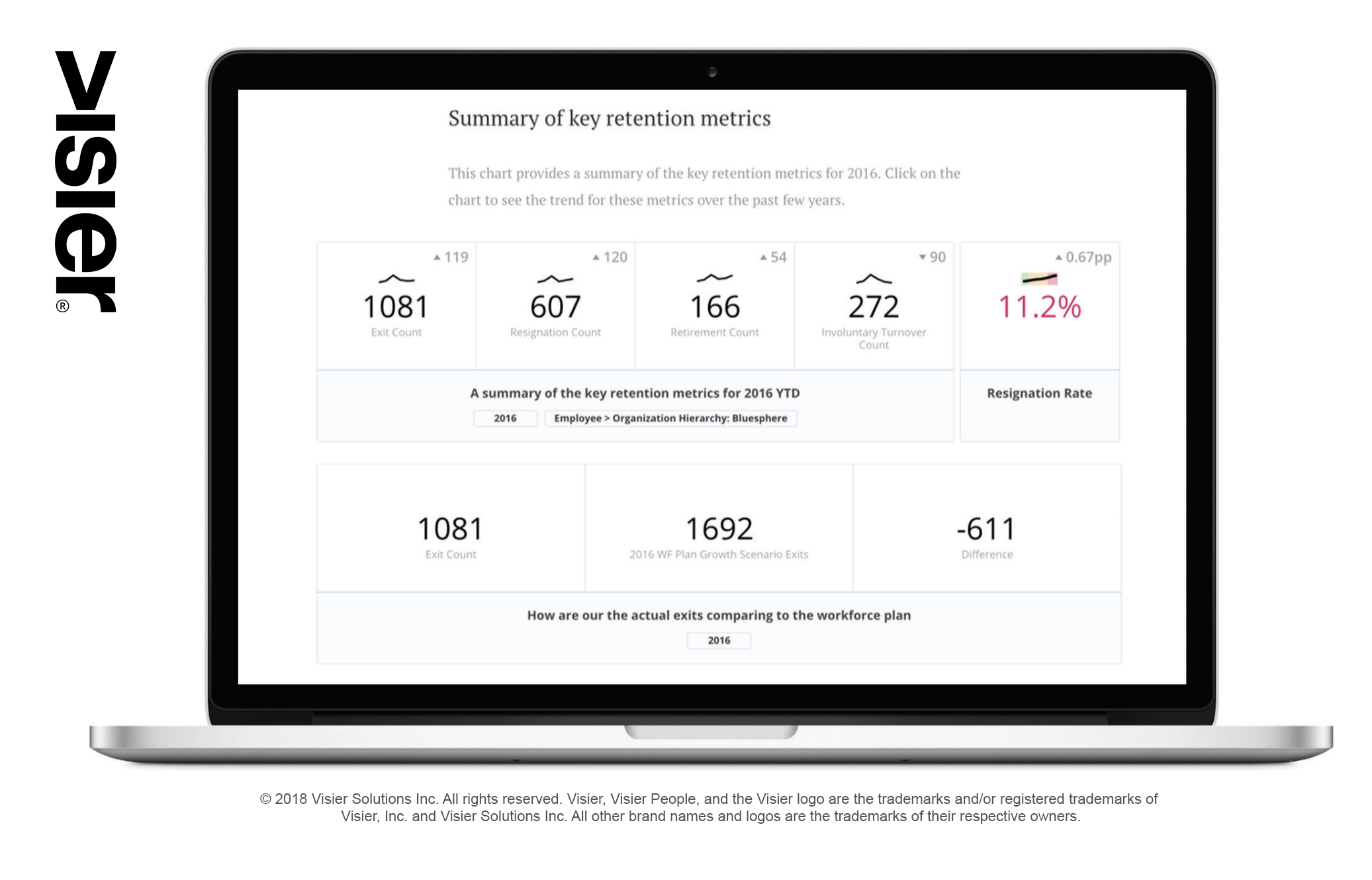 Advance Your Workforce Planning
With so much emphasis on high growth and hiring quickly, workforce planning can often be an afterthought in technology organizations. However, failing to plan adequately for future talent needs — today — can be a costly mistake. A data-driven workforce planning process ensures you align and measure progress to concrete goals to attract and retain the right talent and skills needed to execute on your business strategies. While analytics can provide great insight into what has happened, planning allows your organization to align on what is required to be successful in the future. With growth a key measure of success in technology companies, planning enables you to be prepared with who you need, when you need them, and at the right cost to maintain or accelerate growth.
Traditionally, workforce planning is a tedious task done on spreadsheets that requires weeks of back and forth emails, and the consolidation of multiple mismatched spreadsheets. Though it is important, the time it takes to create these plans turns it into a static annual process, which means the plans are out of date before they get a chance to be implemented. Good plans need constant revisions and re-calibrations to a changing business environment. They require edits to course correct as actuals perhaps show assumptions to be too aggressive or too conservative. Creating a workforce plan has the powerful effect of aligning talent decisions to support business outcomes, but they must be malleable to a constantly changing business environment.
Innovative HR Leads to Stronger Workforce and Business Decisions
No matter what stage of growth your technology company is in, it's never too early to start building the HR capabilities needed to analyze and create action from your abundance of workforce data.
CEO's in all industries are making the moves to get what they need: business-savvy HR leaders who can proactively address potential threats using data. While it is may be easier to focus on HR processes and systems, even investing in one analytical HR role can go a long way in helping the rest of your team develop the skills and mindset needed to drive business outcomes through a more innovative, productive, and engaged workforce.
About the author: Dave Weisbeck
Dave enjoys problems that require both logical and creative solutions, and thus exercise both his left- and right-brain. He started out his career in the 90s writing code as a computer programmer, and then moved on to product management, marketing and general management roles. Dave has a strong background in analytics, having played a key role in the analytics businesses at SAP, Business Objects, and Crystal Decisions. At Visier, he looks after product and market strategy. A proficient do-it-yourselfer (he made his own PVR for fun), Dave's hobbies include the logical and creative challenges of cooking, home brewing, and photography.
Be the first to know!
Never miss a story! Get the Outsmart newsletter.
Related Articles
TRENDS
With this crop of top people analytics articles for summer, we looked at what the brightest minds have to say about the role of people analytics in helping employers transform their workplace cultures. Culture is not just an abstract concept. It's the way things are really done–for better or for worse. This...
LEADERSHIP
There will be an increasing demand for the role of the HR Technologist. Here are top skills HR Technologists will need by 2026.
CULTURE
Adopting HR analytics can help your recruiting team prevent another bad hire. There are few steps recruiters can take to improve their quality hire numbers.