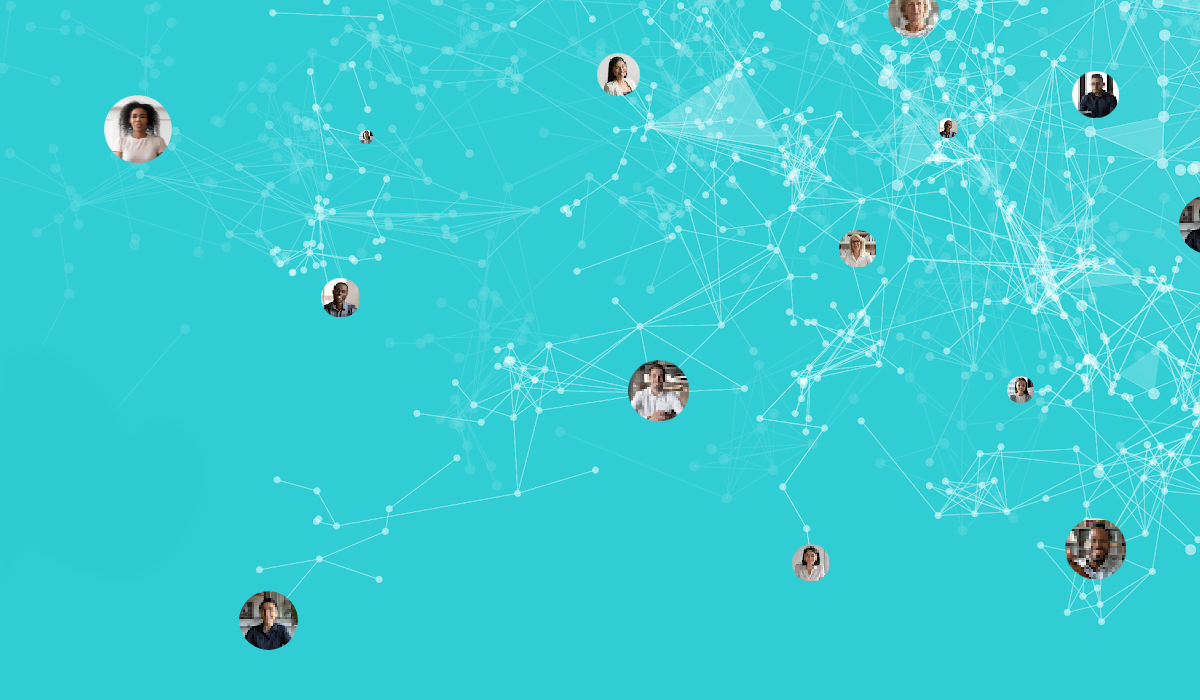 Visier recently sponsored the People Analytics Summit 2021 on September 14, 2021, an online international summit with 100s of attendees and insightful presentations from 30 heads of people analytics and CHRO's from leading global brands. We were there to listen in to what these international HR leaders had to say. Their insights invariably focused on leveraging data-driven insights to improve the employee experience.
In most organizations, the human resources (HR) department tends to be thought of as "owning" the employee experience and everything related to employee engagement, satisfaction, productivity, etc. In truth, though, people issues are everyone's responsibility, from senior leaders through front line supervisors. All play a role in ensuring that employees are productive, have the tools and resources they need to be successful, and have opportunities for meaningful two-way communication so they can both share and receive feedback. 
Data is a critical driver of success in effectively engaging and managing employees. Business issues should drive data collection—then data needed to address these business issues need to be collected. An important issue to understand here is that people in some way will be tied to all of the data collected. While HR professionals and those responsible for people analytics don't "own" the employee experience—they play a critical role in helping the organization better understand the employee experience to identify, develop, and pursue initiatives to continually improve that experience.   
Manish Singh, Vice President Employee Experience, Analytics & Digital HR at AstraZeneca offers an analogy between employee engagement and customer engagement. Nobody asks anymore if customer experience is a busy topic or a marketing topic, she points out. Now, she says, businesses have designed their entire value chain around the customer experience. The pandemic experience is now causing organizations to think in this same way about the employee experience. "We're talking very holistically, as we should have been from the beginning, that the employee experience is really a holistic humanizing of the workforce experience that involves taking care of all of the fundamental aspects of employee well-being."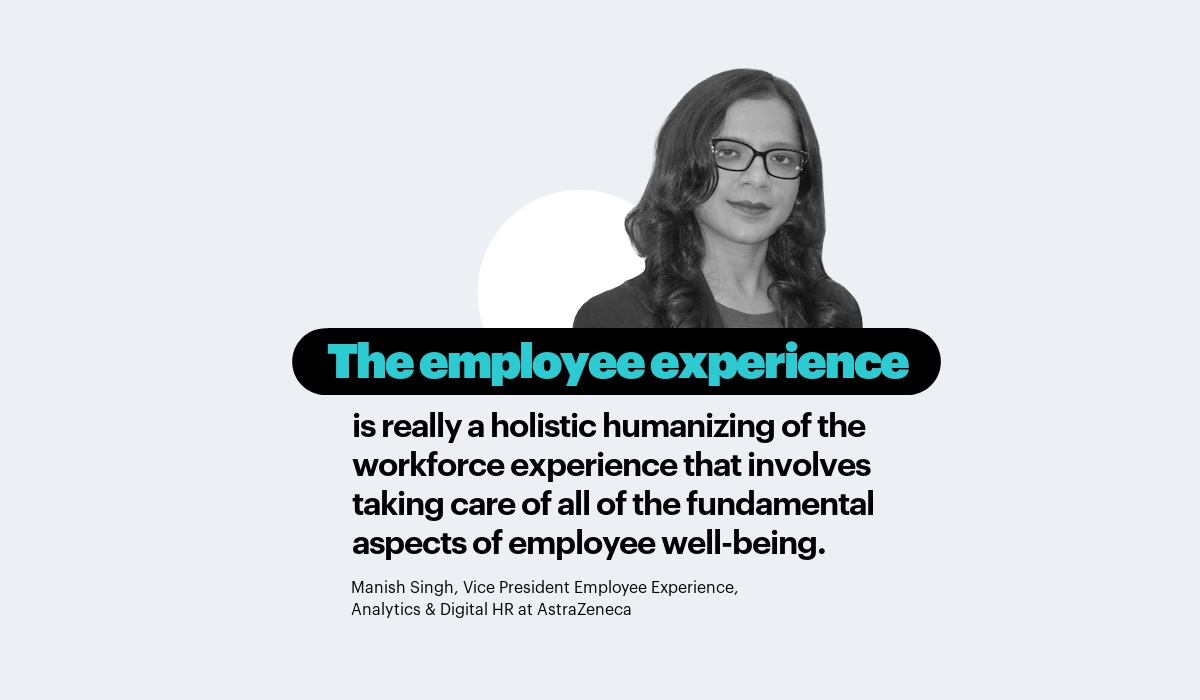 People management is a corporate responsibility, not an HR responsibility. People analytics is about people, yes, but most importantly about making decisions about how these people will be deployed, engaged, and incentivized to achieve the work and the strategies of the organization. That alignment needs to be there. The need to focus on people and a recognition of their critical impact has become increasingly clear during the pandemic. To effectively leverage the power of their people resources, organizations need to come together collectively to focus on actions designed to drive effectiveness, productivity, engagement, and longevity.
How Organizations Can Improve the Employee Experience
There are several things that organizations can do to improve the employee experience. As we've noted, in doing this it's critical to recognize the role that everyone plays in this process. This is not just an HR responsibility. Employee engagement and the employee experience is everyone's responsibility. With that in mind, here are five things your organization can do to build and strengthen the employee experience.
1. Focus on DEI—Diversity, Equity, & Inclusion
DEI is top-of-mind for most organizations these days, and for good reasons. While social unrest over the past several months has heightened this focus, the truth is that organizations understand the importance of building a diverse workforce, being inclusive, and being proactive in attempts to understand both diverse employee and diverse customer perspectives. Success with DEI efforts has a direct impact on the employee experience. Making needed improvements requires intentionality at each stage of the employee lifecycle, and access to people insights to better understand organizational performance on various DEI metrics and where there are opportunities to improve.  
2. Recognize that the hybrid world is here to stay 
Future decisions about where and how work will be done will be driven by alignment between employee/team preference and intentionality about why work is being done in specific settings or why people are being called together physically. The pandemic has revealed the myth behind concerns that remote work means less productivity. Both managers and employees have come to this realization. In fact, it is a fallacy that employees and managers have historically been "physically together." Many companies have multiple locations and distributed work teams who may or may not be in close proximity to each other. Does it really matter if they're located in an office or their home? The world has come to realize that it doesn't!
3. Understand how employees within your organization connect with others 
This process has come to be referred to as Organizational Network Analysis, or ONA. Deloitte describes ONA as: "a structured way to visualize how communications, information, and decisions flow through an organization." Understanding how people interact with each other, who they interact with, how bonds and trust are created, which communication channels are used and are most effective are some of the key considerations in ONA. Importantly, there is no "one-size-fits-all" solution here. Different segments of employees—and even individuals within those segments—will have specific needs and preferences. As Deloitte explains: "Organizational networks consist of nodes and ties, the foundation for understanding how information in your organization is flowing, can flow, and should flow." 
As Kalifa Oliver, Head of Behavioral Science & Architecture, Integrated Talent at Stanley Black & Decker noted during the conference, "ONA is definitely a very hot topic. We are embarking on some interesting explorations to see how we can use that data to help us see how work gets done and how people collaborate, especially as we continue to return to the office but still have a hybrid work environment." 
4. Provide managers with the training they need to manage effectively, especially in a hybrid environment 
All too often managers are promoted into higher level positions with responsibility for others because of their operational skills and expertise. But they often move into these roles without formal training, or even specific expectations about what "good management" looks like. In a data-driven age and environment, it's critical for managers to understand how to use data to make good decisions. Leaders and managers need to understand the implications of their actions on employee productivity and perceptions. They need to model desired behaviors. For instance, in the hybrid work setting and the ongoing specter of COVID-19, stress is at an all-time high for employees who increasingly have less of a divide between their work and home lives. Telling employees not to respond to emails after work hours to help them create balance is an important step to take to help alleviate some of the stress employees are feeling. But if managers continue to send emails outside of work hours, they're sending a mixed message. 
5. Don't assume that managers, and others, know how to interpret or use the data being made available to them 
This includes people working in the HR function. Traditionally, HR has drawn talent from those who may have liked business, but they didn't like math, says Trent Cotton, Vice President of Talent Acquisition & Strategies at Bureau Veritas.  "I don't think anyone now who is going to be a successful HR leader or even an HR partner can get away from that." This excites him, he says, because HR has access to "so many different HR data subsets." This includes demographic data, trend analysis, outside market data, competitor data, etc. 
Today's HR leaders—and other leaders and staff throughout the organization—need to understand the data available to them and how to interpret that data to make appropriate decisions.  
People analytics will be at the core of building strong connections and trust throughout the organization, particularly between managers and their direct reports. HR leaders have an opportunity to grow both their exposure and their effectiveness by reaching out to engage everyone in the organization in the important work of employee engagement. The work is ongoing. As we move beyond the pandemic, it's highly likely that most organizations will maintain some type of remote work model. But remote work post-pandemic won't be the same as during the pandemic. Data can be the driver of identifying those critical differences while working to build people success by ensuring that everyone understands not only the value of people data, but what that data is telling them.     
About the author: Linda Pophal
Linda Pophal, MA, PCM, SPHR, SHRM-SCP is the founder and owner of Strategic Communications, LLC, and a marketing and communication strategist with expertise in HR and employee relations. With a background as a business journalist, her writing has appeared in the HR Daily Advisor, Human Resource Executive, and SHRM. She is a lecturer at the University of Wisconsin - Eau Claire.
Be the first to know!
Never miss a story! Get the Outsmart newsletter.
Related Articles
THE C SHEET
This week in our work news recap, we cover: attrition, "water cooler innovation," and though it may only be September, holiday workers.
CULTURE
Creating more diverse teams starts with hiring more diverse candidates. These three steps make it easier to address issues in your recruiting funnel.
HR SUPER LEADERS 2021
In this profile, we talk to Becton Dickinson's Corinna Schwartz on supporting a global workforce, influencing the C-Suite, and making connections.