There are six skills HR technology leaders must develop today in order to succeed in the future.
Technology impacts all of us personally in how we communicate, make purchases, plan travel, find love, discover a great restaurant, or get a ride across town. The disruption to how we work has been just as profound, and it has led to changes in the very nature of work and the skills that the HR Technology Leader of the future will need.
Today, the technology leaders in the HR department are in a highly technical role, one that will be increasingly so as new breakthroughs have a larger disruptive effect on the workplace, but in the future, HR Technologists will be focused on better integrating technology and people in order to design a better system of work.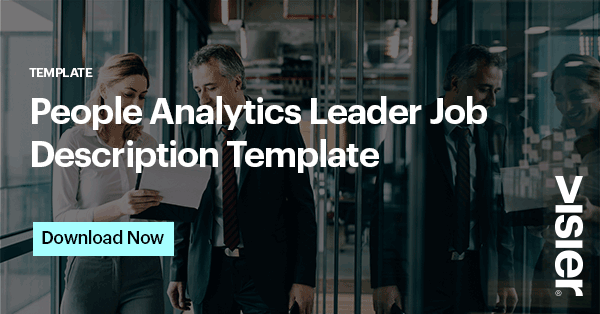 Other HR practitioners are already beginning to ask themselves questions such as:
How will engagement be impacted by robots joining the workforce?
Will wearable devices become the way enterprises measure real-time productivity?
Will predictive algorithms be better than humans at determining who to hire hire?
Will Cloud and Virtual Reality improvements lead to the end of the office building?

What decisions and jobs will be replaced with technology — and what will this mean for my workplace?
Employers must take steps today to ensure HR technology leaders have the necessary skillsets to ensure success in a future where the speed and quality of decisions is what matters, and fact-based decision makers — including those in HR — are how you gain advantage.
These are the six skills HR technology leaders must develop today in order to succeed in the future:
1. Innovative Reasoning Based on Data
The amount of data we collect is growing exponentially. The traditional HR technology applications such as your HRIS, ATS, Talent Management applications, Engagement, or Payroll systems have all increased in collecting data, but the reality is when it comes to collecting data they are the tip of the iceberg.
Whether it is email and calendaring systems to understand how employees network, or social media to understand how your employer brand impacts hiring, the challenge will become how to take advantage of these increasingly complex and varied sources of data.
HR technology leaders must be a master of analytics, able to tease out the most important details from increasingly bigger and more complex big data in order to make decisions that will have a strategic value to the business. Just as importantly, you must be a master of workforce intelligence, and be able to use predictive models to improve workforce planning and routinely update these plans as the business and market changes.
In the future, HR technologists will no longer have to answer questions on simple metrics such as what is the current headcount or how many people were hired last month — self-service analytic platforms and algorithms to manage data will be taking on this rote and repetitive task.
Instead, you will be responsible for advanced inquiry into how the workforce can be continuously adapted and improved to strengthen business outcomes.
You will be uncovering connections between the business and workforce, such as how patient re-admissions relate to increases in employee absenteeism. You will help the business decide whether it should be investing in the growing talent pool in Africa, sticking to traditional plans in Asia, or taking an innovative stance by increasing the reliance on machines and artificial intelligence (AI) solutions.
These will be profound questions with outcomes that will change the nature of work, and leadership will be looking to HR Technologists to provide the innovative ideas based on facts and data.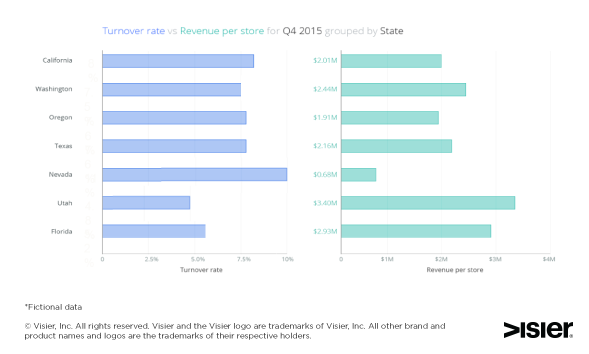 2. A Business-Oriented Mindset
The HR technologist's core focus should no longer just be HR and the workforce, but the effect of these two forces on the entire organization.
If you don't know "why" business decisions are being made, you cannot connect decisions to business outcomes. In the paper, The New HR Competencies: Business Partnering from the Outside-In, Dave Ulrich and his team found that:
"High-performing HR professionals think and act from the outside-in. They are deeply knowledgeable of and able to translate external business trends into internal decisions and actions. They understand the general business conditions (e.g., social, technological, economic, political, environmental, and demographic trends) that affect their industry and geography. They target and serve key customers of their organization by identifying customer segments, knowing customer expectations, and aligning organizational actions to meet customer needs."
Simply put, it won't be enough to be an expert technologist in the future — you must be fluent in the business, too.
3. Design Thinking HR
Design Thinking has revolutionized the way we interact with technology, and the outcome has been simpler, more intuitive solutions that focus on the user. This has opened up technology, such as smartphones, to be adopted by everyone.
The principles of Design Thinking are already impacting businesses and the expectations for how organizations solve problems and how we make decisions.
Design Thinking will create cultural change that requires starting with the user and connecting to them emotionally. It will require creating artifacts such as an employee/role journey map. And it will require creating models to explore complex problems.
The consequences in practical terms will require you to acquire new skills to be able to bring organizational design and workforce planning techniques to the challenge of modeling change to the workforce. And in everything, it will require the ability to connect to stakeholders by engaging them with impactful stories, which are based on data and told visually, and do far more than just share the numbers.
4. Cross-Cultural and Technological Competency
Better telecommunication infrastructure empowers teamwork from all corners of the world, and changes the setting of the workplace as we know it. HR technology leaders will need to be adaptable — able to work in any environment they find themselves in and with anyone they encounter.
Finding connections with diverse teams and adjusting your behavior and language to accommodate cultural sensitivities are just some important capabilities in forging effective working relationships with diverse co-workers — including those that aren't human.
When your delivery drivers are self-driving trucks, and most of your customer's questions are answered by an artificial intelligence (AI), human workers have the opportunity to abandon rote activities and instead extend and strengthen new capabilities.
As machines take over routine tasks and leave the jobs of their human counterparts in flux, the HR technologist's knowledge of both current and disruptive technologies will be vital in overcoming any friction that arises, providing guidance to teams on how to move over to new ways of work, and working with leadership and other stakeholders on proper workforce plans and career paths that take machine workers into account.
5. Creative Inquiry
When the future is changing quickly, creativity and an inquisitive mindset are needed to find the right solutions to complex business problems. A willingness to delve deep into the available data must be coupled with creative ways to gather all the information needed, whether it be surveying stakeholders, using the latest software, or developing a new algorithm.
HR technology leaders who can think outside-the-box and bring forth innovative recommendations will be essential to moving the business forward.
Furthermore, introducing any new technology to the workplace comes with hurdles so you must find the smoothest path possible to the future using creative thinking and a healthy curiosity. The CHRO will look to you to provide a plan that will cause as little disruption as possible to the team, workforce, and business.
6. New Media Literacy
HR technology leaders will be expected to engage and persuade audiences using all kinds of new media, and also be able to derive useful data from these tools.
Wearables and virtual reality headsets are just a couple of near-term technologies that will be collecting data, breaking down communication barriers, and improving the way we present information to each other.
You must be able to critically assess these tools, develop content that uses new mediums, and leverage these tools for persuasive communication with executives, managers, team members, vendors, and other stakeholders.
Where Will You Find Your HR Technology Leaders Today?
Workforce intelligence experts — those HR analysts that also understand how to use data towards predictive modelling and workforce planning — have the best foundational skills for building the rest of these capabilities.
Their analytical background enables them to make connections between workforce data and business outcomes, but traditionally, they have been held back by data requests that don't offer strategic business value, as well as inadequate technology and processes.
Building a sophisticated analytics team in HR — one that proactively addresses potential threats to the workforce — and providing this function with cloud Applied Big Data tools and effective ways of triaging simple requests can enable those HR technologists with potential to shine.
No longer focused on gathering data from disparate systems, wrestling with spreadsheets, or answering operational headcount questions, HR technology leaders can start to develop the rest of the skillsets necessary to successfully navigate the business towards the workplace of the future.
About the author: Dave Weisbeck
Dave enjoys problems that require both logical and creative solutions, and thus exercise both his left- and right-brain. He started out his career in the 90s writing code as a computer programmer, and then moved on to product management, marketing and general management roles. Dave has a strong background in analytics, having played a key role in the analytics businesses at SAP, Business Objects, and Crystal Decisions. At Visier, he looks after product and market strategy. A proficient do-it-yourselfer (he made his own PVR for fun), Dave's hobbies include the logical and creative challenges of cooking, home brewing, and photography.
Be the first to know!
Never miss a story! Get the Outsmart newsletter.
Related Articles
TRENDS
HR leaders hit the gas on their adoption of HR analytics in 2016. Here are the top HR Analytics articles from 2016 you need to read for a successful 2017.
TRENDS
Talent Acquisition has experienced strategic growth. As you get ready for 2017, here are some must-reads Talent Acquisition articles of 2016.
CULTURE
Happy holidays from Visier! We hope you enjoy this festive season and have a brilliant new year.