Subscribe to Clarity and get weekly insights and stories delivered straight to your inbox
Subscribe to Clarity
Welcome to Clarity: The magazine for data-driven leaders. Subscribe today by entering your e-mail address to get weekly insights and stories delivered straight to your inbox.
You can unsubscribe at any time. Please see our Privacy Statement for more information.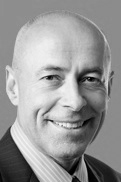 During his tenure as CEO of Business Objects, John doubled the company's revenue to more than $1.5 billion, executed seven strategic acquisitions, and negotiated the company's successful sale to SAP. He founded Visier, building on his many years of experience to invent a new approach to answering business intelligence questions. The objective was to fix the perennial problem where business users spend a lot of money on IT and get little or no benefit in return. John is a water baby, always to be found on or in, but never more than a few feet away from a (preferably warm) ocean.