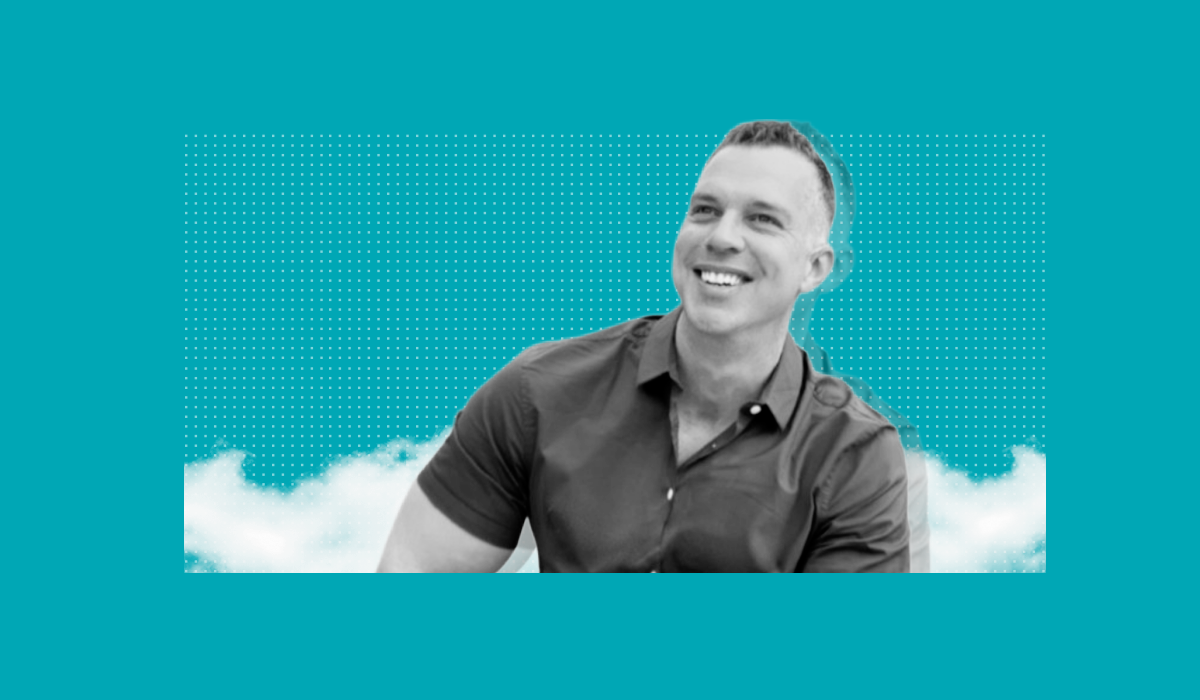 Trent Cotton joined the HR industry in 2004 after working as a sales leader within the financial services industry for eight years. He saw barriers and issues in the HR function as a whole that he wanted to address, leading him to launch a consulting business focused on making valuable changes to the way HR operates in business. His blog reaches thousands of readers and provides unique insights on a range of recruiting topics. In Trent's new book, Sprint Recruiting, he shares the agile methodology to recruiting, which enables recruiting organizations to work smarter and more efficiently.
Talent acquisition is at a crossroads and feeling the impact of the shifts in the global workplace. It's more important than ever to use the right data to make decisions that create success. We sat down with Trent, who serves as VP Talent Acquisition & Retention Company at Bureau Veritas Group to get his insights on how to leverage people analytics as part of your talent acquisition strategy.
Trent, why should companies get started with people analytics for talent acquisition?
Talent acquisition (TA) leaders and teams must become fluent in the language of data to stay relevant. The companies staying truly competitive this year have taken an offensive strategy by reinvesting in the talent they already have. If we look at industry giants like AT&T, Amazon, and Walmart, we can see they're thriving because they've recognized the threat that the technology revolution has created for the talent landscape. The difference is that they've turned it into an opportunity.
If you want to get ahead of the "war for talent," it's time for you to rethink, reskill, and redeploy your employees. The way to start is to get a clear picture of what your workforce looks like now—and that requires some serious data analysis.
The COVID pandemic has also changed the way organizations view talent. As unemployment continues to rise and the market tightens, many organizations have begun to take a deeper look at how they're leveraging their employees. It is more important than ever to rethink how you are leveraging your talent so take opportunities to reskill and find more effective ways to redeploy your skilled workforce. Again, these strategies start with people analytics.
We saw a number of data platforms have their break last year as the pandemic affected all areas of the workforce. Data finally got the attention deserved as leaders were forced to make strategy decisions regarding their workforce at breakneck speed. It not only forced business leaders to refocus on talent data, but also forced HR professionals to present information quicker and align it to greater business needs.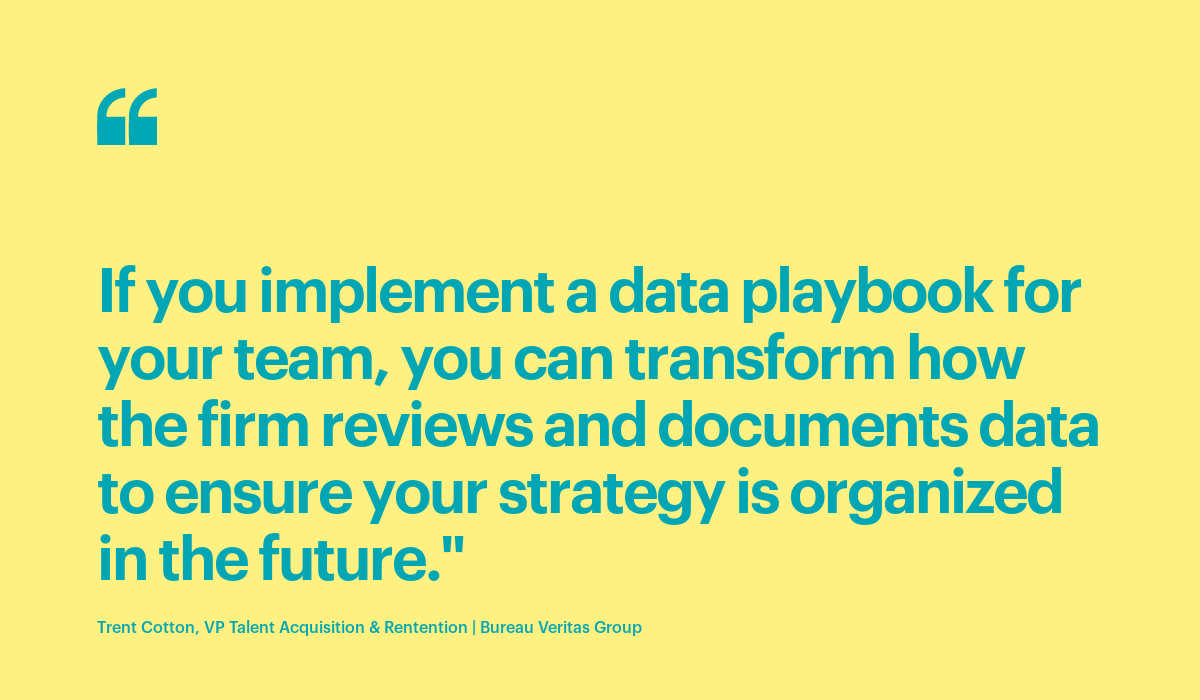 What do you think are the TA metrics that an HR leader or CHRO cares most about?
First off, the candidate funnel. I like to know at the beginning of each week how many candidates we have in each stage of the process. In Sprint Recruiting, we work in two-week sprints, focused on a designated number of priority positions assigned points by our clients. The points dictate the priority recruiters place in their sourcing and recruiting efforts. Looking at how many candidates we have in each stage of the process is my pulse check for the week. As the leader for the TA team, I would use this information to determine which team member I need to help and check if there are any obstacles I can remove.
Next, I'd say it's important to look at "quick quits," or candidates who leave within the first six months of hire. I'm amazed at the number of TA teams that focus solely on recruiting metrics and not on what happens after the candidate joins the company. There's a lot of noise in this metric so it requires data mining to ensure you have quality answers, but it's invaluable. The data I typically review has all terminations, but I only focus on the terminations where the candidate determined we were not a fit for them.
Let's imagine your involuntary terminations in your sales organization starts to spike. You might want to meet with the sales leaders to understand where your team is missing the mark. It could be that the industry changed so candidates who were once great targets will no longer succeed in your new environment. This data can help you spend more time recruiting the right talent.
What benefits have you experienced using people analytics for TA?
Faster and more efficient hiring. To increase hires, it's incredibly important to analyze where your hires are sourced from. Rather than spending thousands of dollars on job boards, you might find that many of your hires come from internal referrals or other sourcing methods. This analysis will not only help you decrease the time a job stays open, but also help you reallocate money spent on useless candidate sources to more effective ones.
It can also help you make quality hires. Leveraging data analytics in recruiting helps recruiters find the right candidate for the right role. Analyzing successful employees can help recruiters zero in on rockstar candidates versus someone who will just do the job.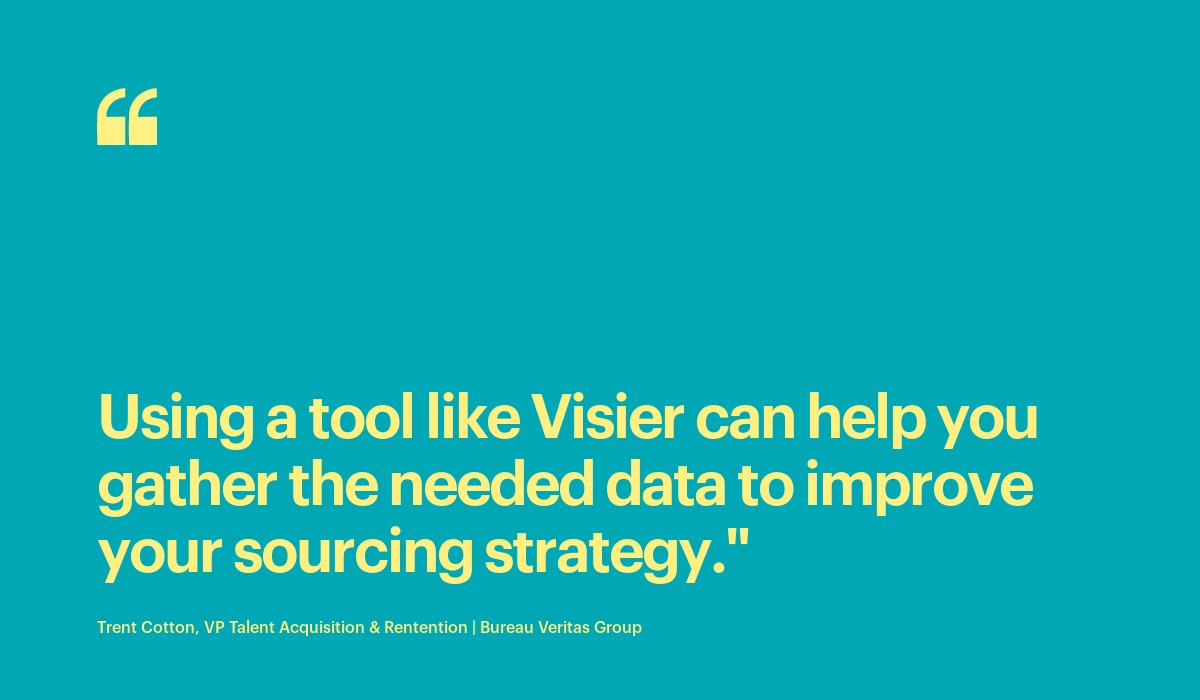 Using a tool like Visier can help you gather the needed data to improve your sourcing strategy. It can also help you fine tune the interview process to ensure you and your hiring managers are asking the right questions to get the right insights on candidates.
Additionally, Visier's recruiting metrics dashboard provides insight for both your internal and external candidate flow while offering some pretty unreal insights into your labor force. If you pair this information with the labor market analysis from Emsi, you can create a better informed and realistic talent strategy.
What would you say to someone who said that their TA data was too messy or incomplete for analytics?
Joining a new firm in January taught me you always have a "day 1" in your analytics strategy. I wouldn't say that the information I was trying to review was messy or incomplete, it was just disorganized enough that I couldn't decipher my next move. If you implement a data playbook for your team, you can transform how the firm reviews and documents data to ensure your strategy is organized in the future. I often call this the "Gandalf" moment from "Lord of the Rings." Imagine yourself standing on the narrow pass with the huge fiery monster that is disorganized data staring at you. Muster up your inner Gandalf and say, "You shall not pass."
About the author: Trent Cotton
Trent's passion is to lead, innovate and engage the recruiting industry to change how both large and small businesses value the Talent Acquisition discipline. His blog, SprintRecruiting.com, reaches thousands of readers and provides unique insights on a range of recruiting topics. You can connect with him on LinkedIn at www.linkedin.com/trentcotton or on Twitter @TrentCotton.
Be the first to know!
Never miss a story! Get the Outsmart newsletter.
Related Articles
LEADERSHIP
Research shows remote productivity is up, but some still game the WFH system by "wiggling the mouse." So how can managers best manage hybrid work teams?
THE C SHEET
This week on The C Sheet, we cover hybrid work challenges for teachers, more data on the resignation wave, and the love (and hate) for Slack.
CULTURE
Unchecked, the climate crisis will cause catastrophe with workers dying and financial disaster. A number of new reports lay out the impending meltdown.