Tech Insights
4 Min Read
3 Things We Learned from The Age of People Analytics Report
The role of people analytics in any successful organization should not be underestimated. As the Principal of Research and Customer Value at Visier, I understand the importance of using data to drive business strategy and inform decisions. And now, the latest report from Visier, The Age of People Analytics: Survey on Characteristics, Value Achieved, and Leading Practices of Advanced Organizations has emphasized the positive financial impact that advanced people analytics and related practices can have on an organization. 
The report, which collates survey responses from more than 250 business leaders across a wide range of industries, found that advanced organizations–those organizations with mature people analytics processes–financially outperform their peers.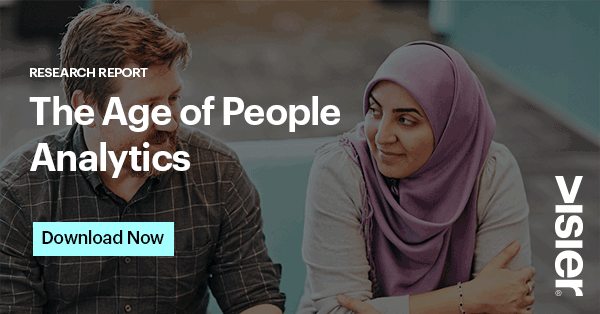 The impact of this finding is far-reaching. Those advanced organizations reap benefits across a number of indicators, highlighting a clear business case for improving the use of analytics to drive business strategy.
For this study, we surveyed business and HR leaders at organizations that are familiar with people analytics to determine where on the people analytics maturity scale most practitioners lie. My mission was simple—to determine how the playing field exists today, understand the value that practitioners derive from analytics, and surface leading practices that could be shared throughout the industry to help guide those who are still early in their journey to people analytics maturity.
After analyzing the results, it's clear that the value of people analytics within an organization can no longer be debated. In this age of people analytics, the question for HR professionals and business leaders is not whether or not to adopt people analytics, but rather, how they can mature their organization's people analytics to achieve improved outcomes.
Below, I've outlined some of the key findings from the Age of People Analytics report, which is now available for download.
Financial Outperformance Through People Analytics Maturity
Overall, the report found that profit margins of advanced organizations are 56% higher than those of less advanced–referred to as "emerging," in terms of their technology, people and change management practices, in the report–while return on assets for advanced organizations is 22% higher than these emerging organizations.
How exactly is this achieved?
Through a value chain analysis, the report found that organizations that adopt more solutions, use more data sources, embrace more analytics topics, encourage a broader scope of users and use leading change management practices achieved improved financial performance.
Essentially, these advanced organizations conduct more sophisticated analytics than emerging organizations. Advanced organizations use data to analyze the workforce proactively, make predictions, and create and monitor comprehensive workforce plans to achieve financial success.
Conversely, organizations with emerging adoption were less likely to adopt a robust data solution and strategy. These organizations more often make decisions based only on operational reports, reserving data for critical workforce decisions rather than overall business strategy.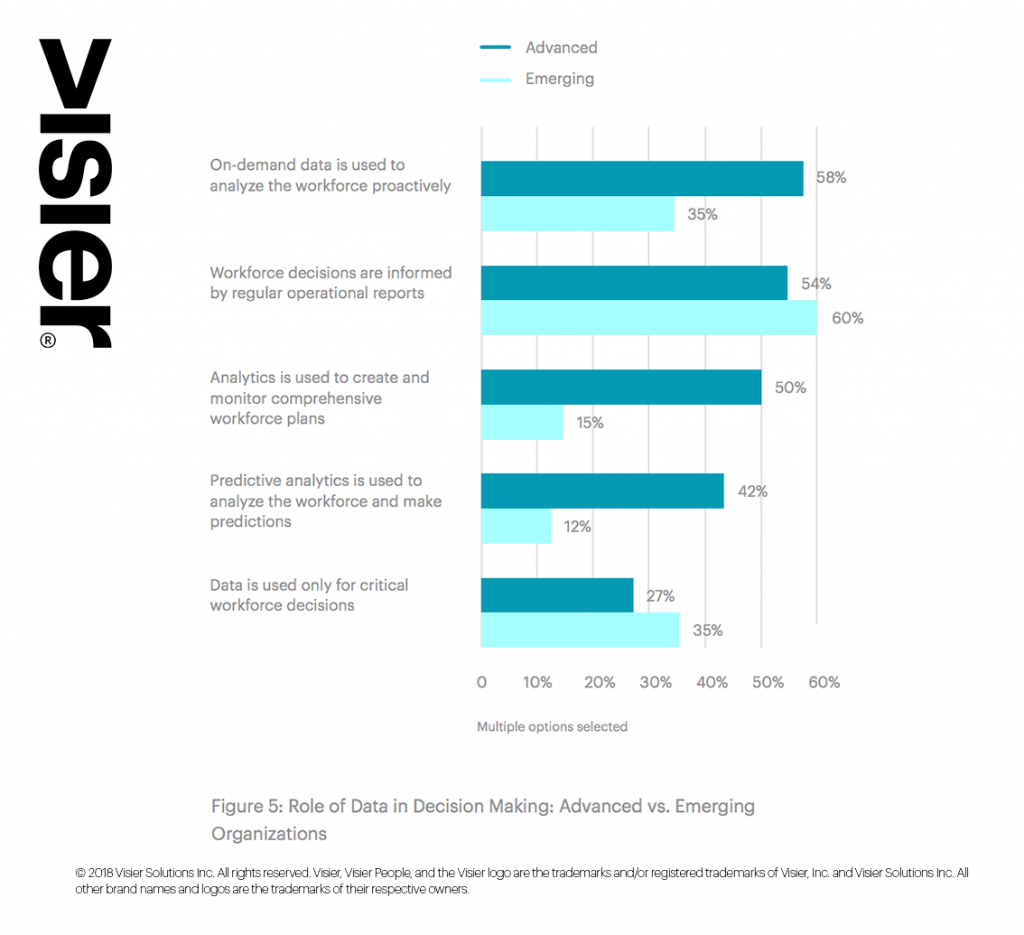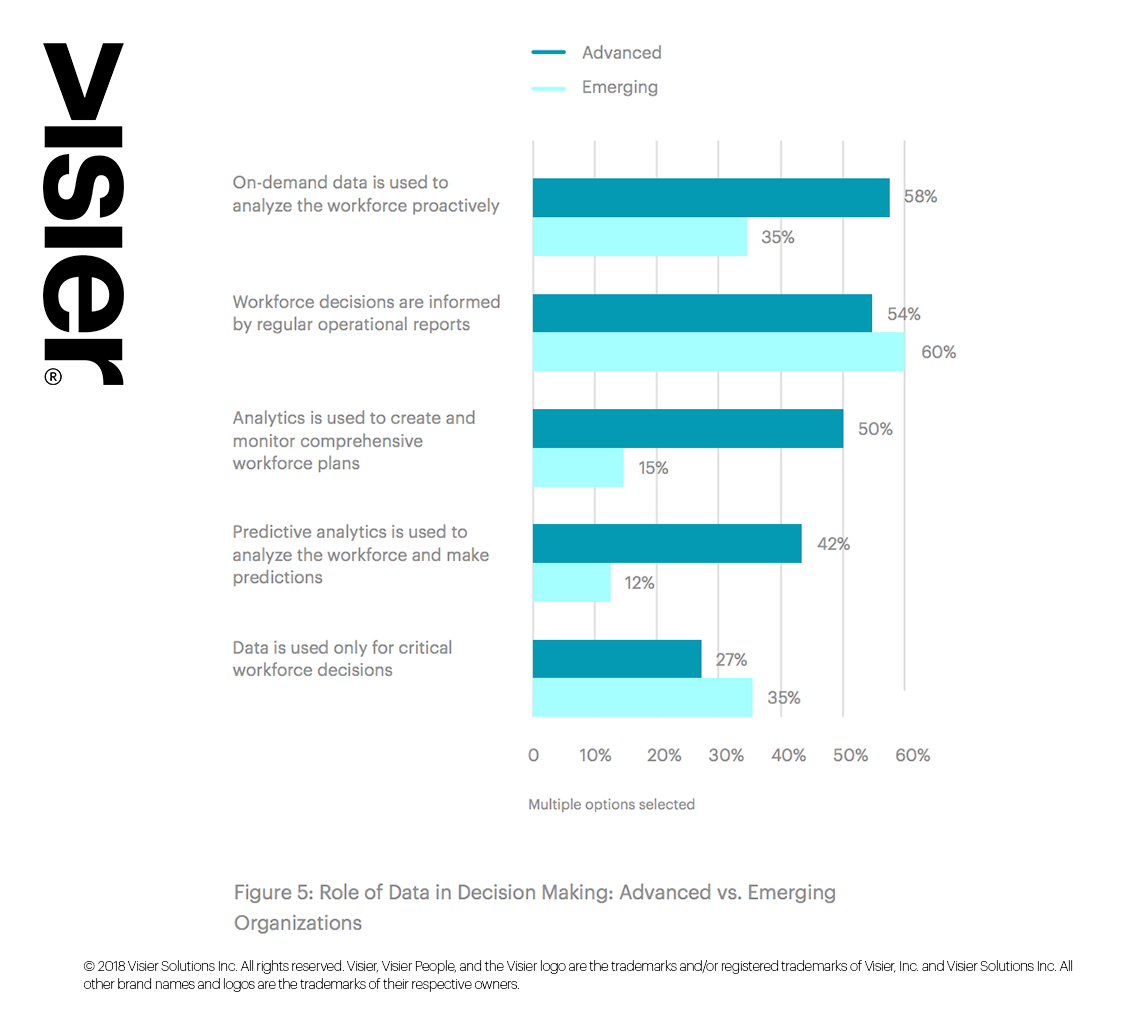 Building a Culture of Change Management
Change does not occur in a vacuum—in fact, it starts at the top. The more advanced an organization's people analytics, the more user types there are at higher levels and broader people managers within the organization.
On average, advanced organizations have 24% more user types, which includes more executives and people managers than less advanced organizations. Clearly, it's important to increase the variety and breadth of people utilizing data throughout an organization. Ultimately, this fosters a culture of data-driven decision making, which can yield greater value for an organization.
The report also indicates that people analytics maturity requires an organizational-wide effort. A culture of change management is essential for organizations to achieve the highest possible value from their efforts to create a data-driven culture and drive enhanced business outcomes.
By better understanding these characteristics of advanced organizations, as well as how these organizations use people analytics day-to-day, we can establish leading practices and guide those businesses that may just be beginning their journey to people analytics maturity.
People Analytics Priorities
This study highlights that achieving business outcome level is still nirvana for most organizations. The majority of organizations (54%) use people analytics to improve HR effectiveness today. Advanced organizations, however, more frequently rely on people analytics to improve business outcomes and achieve labor cost savings, but these aren't common achievements yet.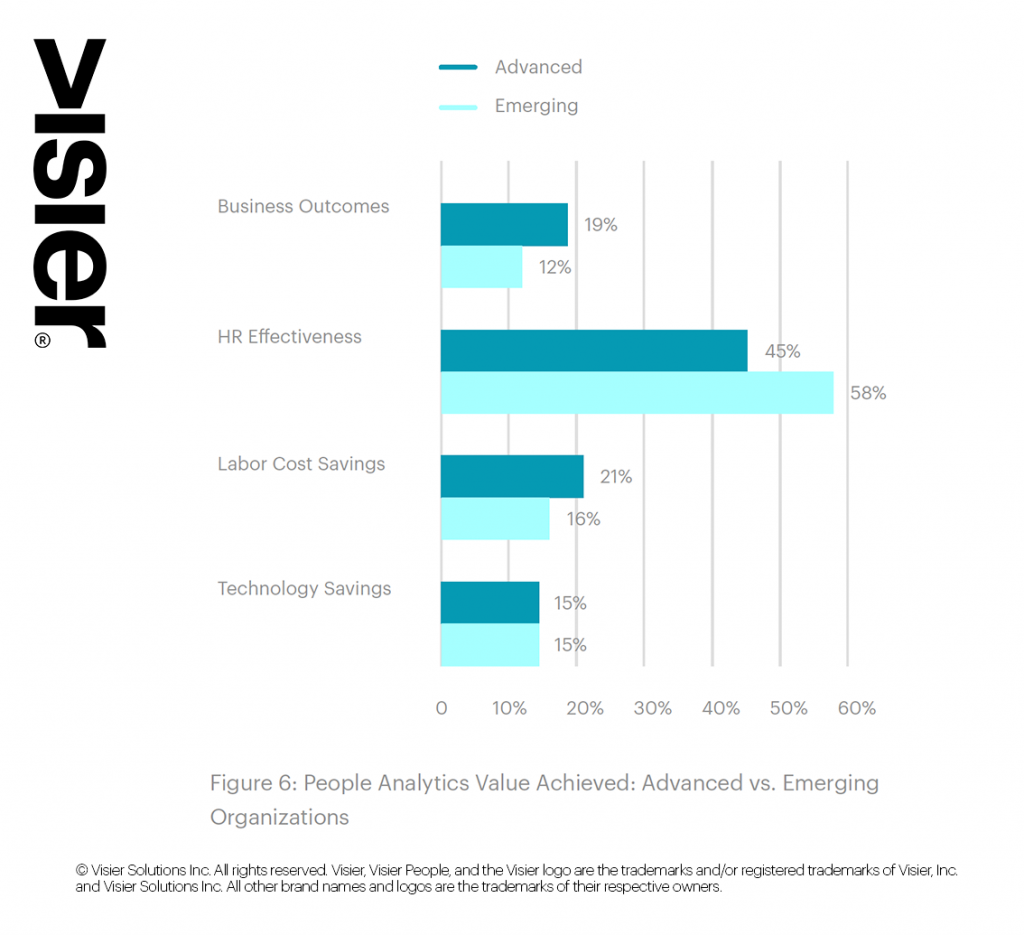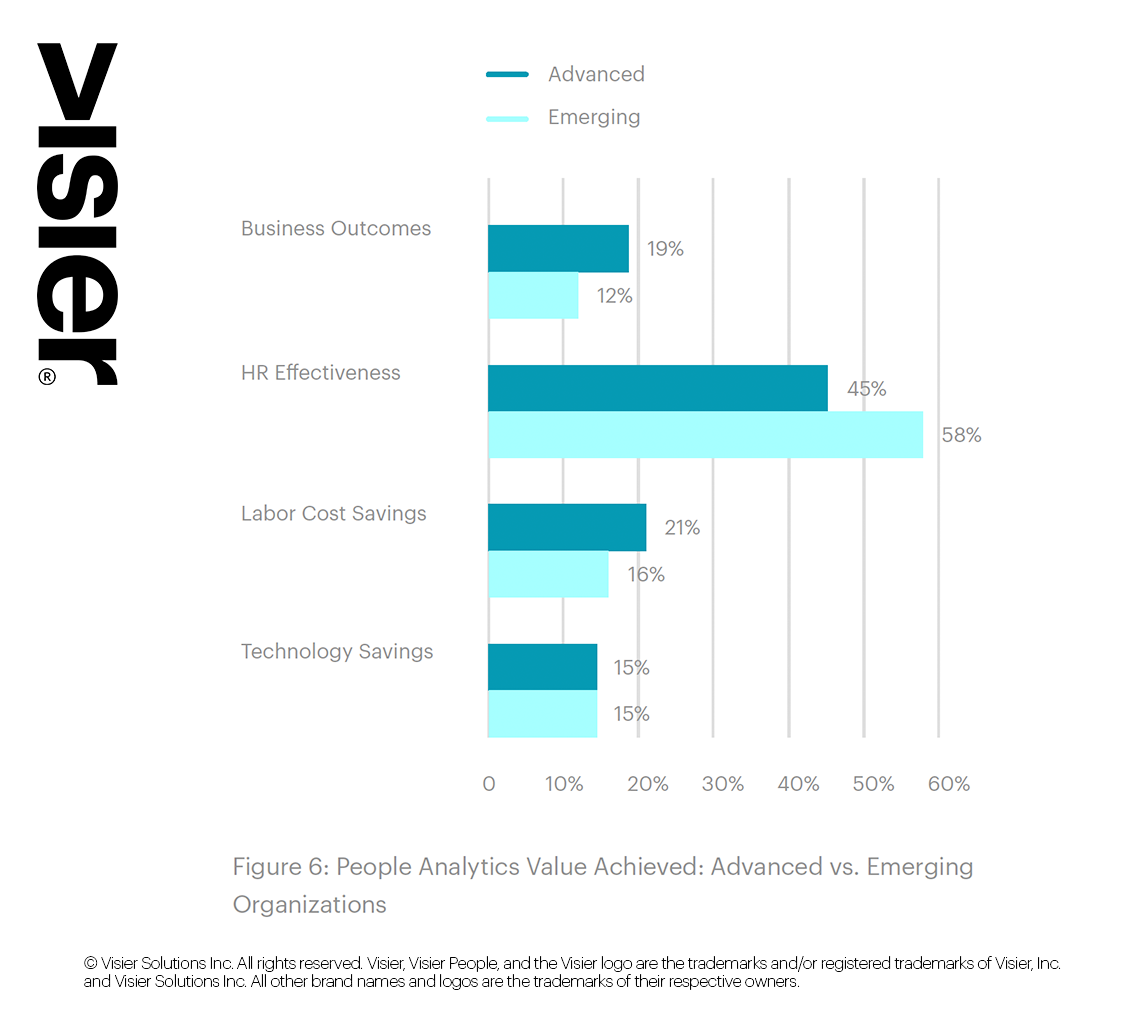 To achieve better return on investment with people analytics, advanced and emerging organizations should adopt a range of people analytics solutions and use more data sources—such as financial, talent management, and employee engagement data—in their analyses.
In doing so, organizations will be able to perform more sophisticated analytics that juxtapose business outcomes with workforce data and better influence business strategy.
Be the first to know!
Never miss a story! Get the Outsmart newsletter.