Visier People
People analytics. Made better
Visier People is designed to answer mission-critical people questions out-of-the-box so you can make better decisions.
Take a tour
Your goals. Your data. Your solution.
Never off-the-shelf, Visier People brings your data and your people together.
People analytics
See a unified picture of your workforce data, and make better decisions, no matter how many employees or systems you have.
Learn & explore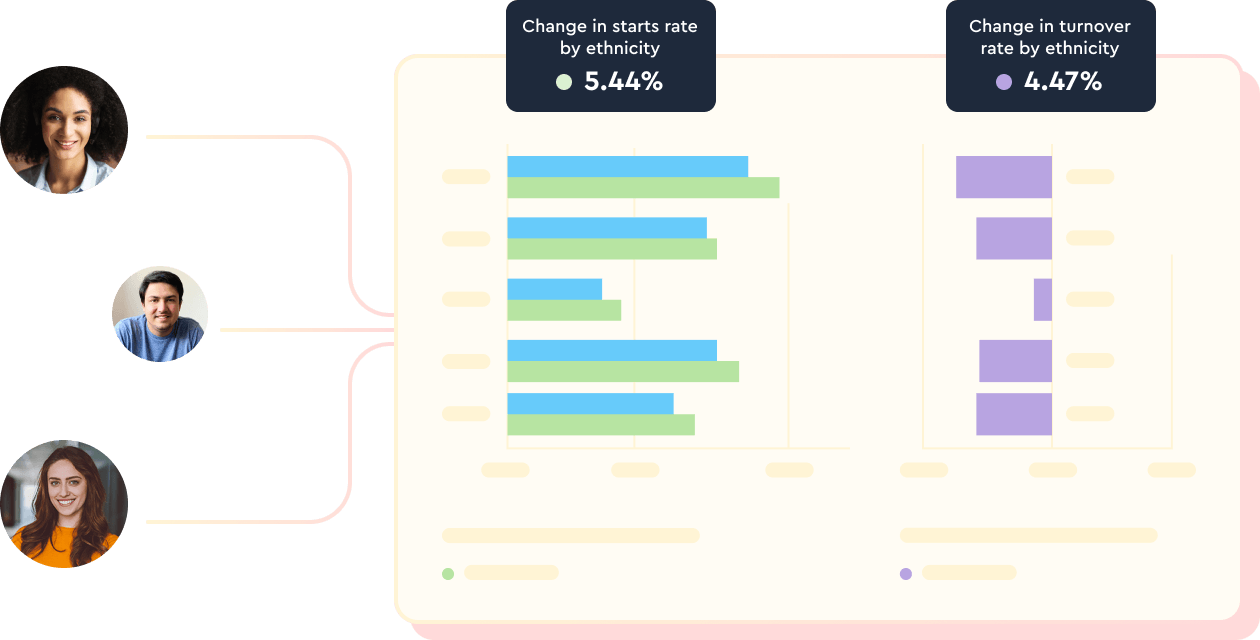 Analytical foundation
With years of experience in analytics and HR, we've created the foundation for people analytics. Designed to scale, we provide the backbone for a successful data-driven function.
Explore the technology
Customer success
Our customer success team works to ensure your success–whether it's making sense of your complex data, answering a question, or drawing from our team of experts to configure your solution to your needs.
Meet your team
Pre-built solutions
Visier is designed to answer the most valuable and prevailing HR questions out-of-the-box. So you get the answers you need right away–no complicated set-ups, queries to run, or data scientists necessary.
See all solutions
""Our leaders don't have two weeks to wait for the insights. They need it at their fingertips. They need it at their meeting in the next hour.""
Lydia Wu, Director of HR Strategy & Technology
Read the story