For this Fall 2018 collection of top people analytics articles, we look at how to put people data into the right context from an ethics, business, and organizational culture perspective. Doing so helps businesses reach the ultimate goal: enabling timely people decisions that have a positive impact.
For many people analytics professionals, fall is a time to hit the accelerator. Now is when business leaders need more numbers — and fast.
But information does not equal knowledge, and in the rush to gather data, it can be easy to forget the big questions: Why is this critical for the business? Are key stakeholders prepared to receive and act on it? Where does it fit into the bigger story?
"Just because you can measure something doesn't mean you should," writes the president and CEO of Humanyze, Ben Waber, in this HBR post. Granular information gathered about employees from sensors and the IoT can provide organizations with many benefits — but may lead to risky outcomes if not handled correctly. Here, Waber shares his playbook for the ethical, smart use of employee data.
In this HR Dive piece, the co-founder of a community for people analytics professionals offers some solid advice for those who are just starting on their analytics journey and more advanced users who may need a few reminders. Misconception 3 (which he says is technically a partial misconception) is particularly good to keep in mind when ensuring the data adds value.
A data culture can't be imposed on an organization, nor can it be imported. In this McKinsey article, the firm's researchers share advice from executives of leading companies who have grown strong data cultures that amplify the power of analytics. This is a must-read for leaders who are looking to prepare key stakeholders for a major transformation in the way the organization gathers and acts on its people data.
When building a people analytics capability, it can be easy to forget buy-in. "Too often have I seen projects being kicked off without an explicit mandate from the CHRO, let alone the CEO," writes organizational strategy expert Giovanni Everduin in this post. Here, he demonstrates why getting senior level and HR community support is key to analytics success.
People analytics generates positive business outcomes, but HR leaders can fixate on their own data at the expense of understanding the big picture, argues business management expert John Boudreau in this guest Clarity blog post. By considering evidence-based findings from external sources, he writes, HR leaders can more efficiently hone in on promising ideas and better communicate their data to leaders.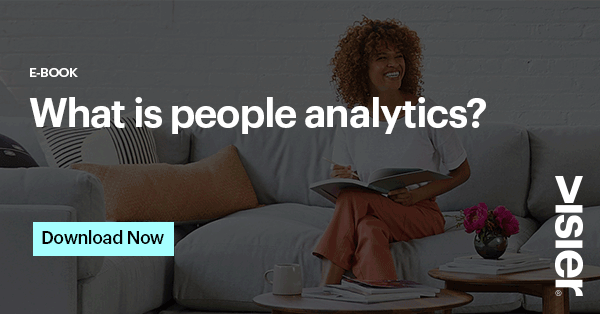 About the author: Karra Barron
Karra Barron is Visier's Sr. Content Marketing Manager and has over a decade of experience using storytelling to move people into action. At Visier, she is responsible for developing a wide range of thought leadership resources that educate and inspire business users to become data-driven leaders.
Be the first to know!
Never miss a story! Get the Outsmart newsletter.
Related Articles
TALENT MANAGEMENT
Strategic rapid talent allocation is not an easy feat, but these three agile workforce planning practices can make it less of a challenge. Find out how.
CULTURE
The following article written by Emanuela Heyninck, and Sarah Kaplan provides insight into how to end the gender wage gap and inequality in Canada.
TALENT MANAGEMENT
The future of labor unions may rest with their value as the keeper of common work rules. Here's what HR can learn from the Hollywood model for work.