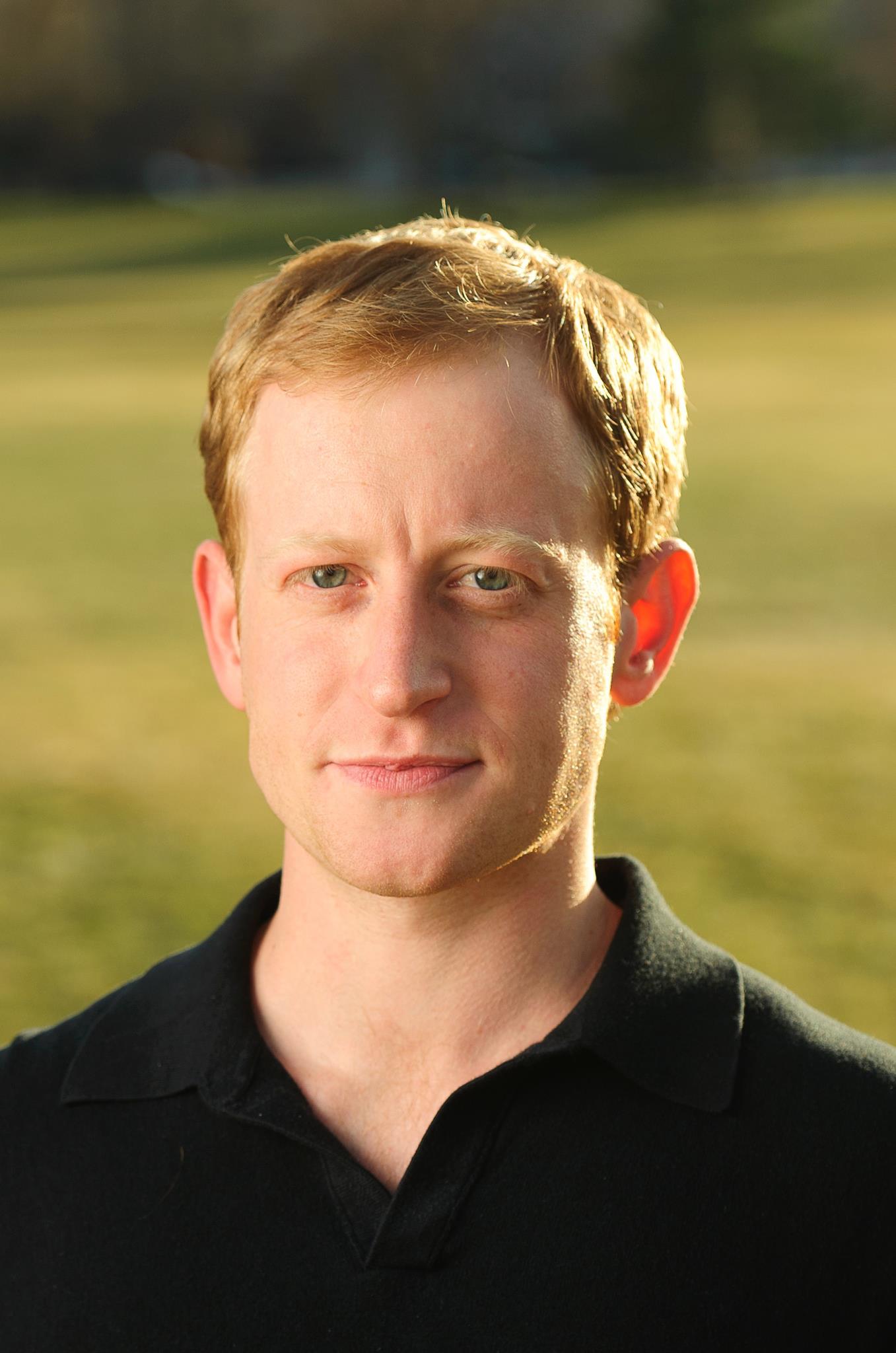 In this profile series, we sit down with interesting people and ask them to share the various ways their data-driven approach has served them in their life and career. You can also check out previous ones on Ari Kaplan, Kristi Zuhlke, and Mert Iseri here.
More music is being released today than any other point in history, making the question of what to listen to next a difficult choice for many consumers. Music streaming platforms have been one solution for this pain; leveraging data to make song recommendations based on listener data and wider trends.
But consumers aren't the only ones data and analytics are hitting the right note with.
Alex White, head of Next Big Sound (which was acquired by music streaming service Pandora in 2015), is determined to deliver analytics and insights that also improve the experience of creating and distributing music for artists and their recording labels.
"Data helps you surface what people react to rather than leading you to rely on intuition alone."
When White was a student at Northwestern University, he read a book called The Wisdom of Crowds: Why the Many Are Smarter Than the Few and How Collective Wisdom Shapes Business, Economies, Societies and Nations by journalist James Surowiecki. White found the main tenet of the book–collective intelligence–endlessly fascinating and ended up basing his senior thesis about advertising on the idea.
"My theory was that it would be more effective to test or predict the success of a new ad campaign by showing it to non-advertiser consumers rather than an ad executive," explains White. "I knew that their individual reactions would be more insightful than a lone executive's."
He applied this idea to his online music analytics company Next Big Sound, which he started in 2008 in order to provide insights to musicians and their teams based on social media, streaming, and sales data of their music.
"One of the things we've learned is that people act differently than the way they say or think they will. Data improves the experience for artists because instead of relying on what people are saying to you, you can see what songs they listen to over and over again, which videos they share and talk about, and then use that to inform your promotional and marketing strategy."
According to White, artists and music executives benefit from analytics because it provides a systematic way of surfacing insights from data collected from thousands of individuals.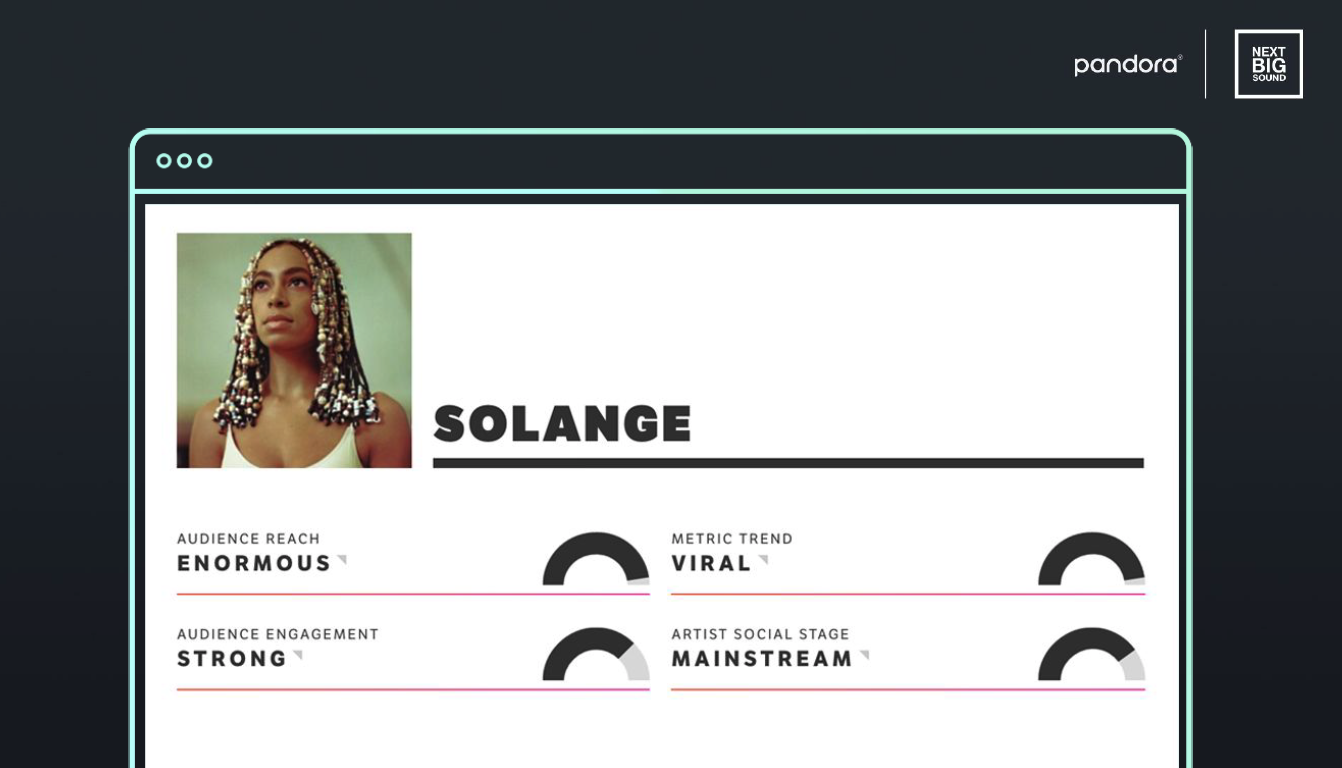 "It's about making the sophistication and tools for analysis available to every major artist."
White recalls the first data point they ever collected, which was acquired while indexing musician Akon's MySpace page in 2009.
"We looked at how many plays he got from 12AM to 8AM on June 6, 2009 and woke up to find it was 500,000 plays!"
White knew from interning in the music industry that no one was capturing this type of information. His technology enabled music managers to find the intersections between online data and TV appearances, press releases and new albums in order to drive revenue and awareness for their artists.
Now as part of Pandora, the Next Big Sound team continues to supply the music industry with important insights. His team is also responsible for analyzing what's driving listener engagement and re-engagement on the platform and using this data to inform product development and music programming on Pandora's genre stations.
White recognizes that sifting through data for insights can be an overwhelming experience, so he advises using the Pareto Principle to cut through the noise.
"[My curation team] follows the 80/20 rule when we look at all the metrics for our stations. For example, within hip-hop, we look at what are the top 5-10 stations that drive 80% of listening on the platform. It's a great way of isolating a small subset that we can make sure we're nailing and with additional time, experiment with later on."
As music analytics continues to evolve, White hopes to someday automate insights and recommendations at scale for every artist on the planet. He believes the next step is the democratization of analytics tools and data access, which will help the best musicians and music rise to the top and find their full audience and growth potential.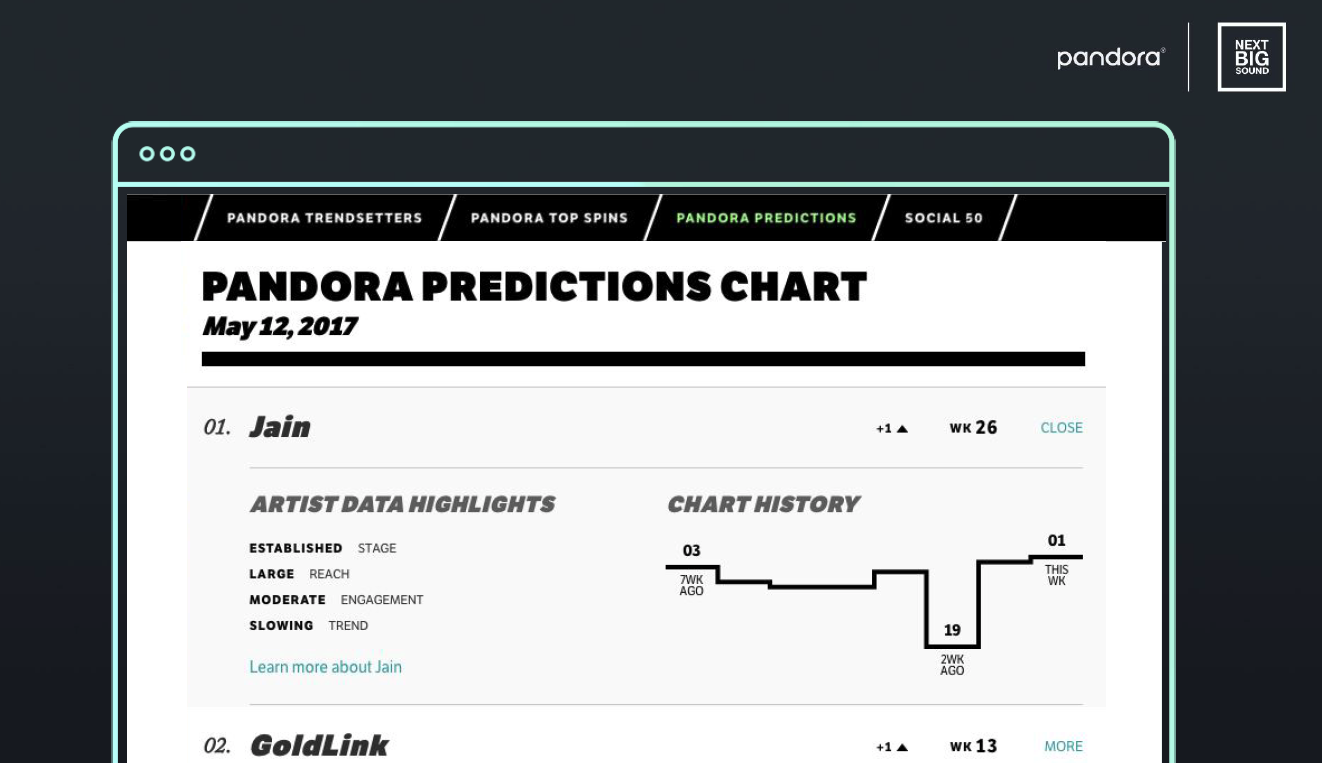 "People underestimate how important an area you're interested in is critical to driving passion for analytics"
White, who teaches a course on data analysis in the music industry at New York University, knows that it can be overwhelming to start with analytics. His advice is to find a starting point in an area where you can be endlessly obsessed.
"I was very passionate about music and finding out who would be the next to breakout," he says of his formative years as a data-driven leader.
He sees analytics competency as a mission-critical skill going forward and recommends taking a Codeacademy course on Python and R to help you be more effective in navigating a world where there's only going to be more and more data.
Of course, you can always follow White's lead and use the science of music as your starting point:
"At the end of the day, music is math. A note is plucked on a string and changes as the length of that note increases or decreases. The ratios of notes and relationships between them results in beautiful music and drives the creativity of new music. It's really wild to watch new artists and sounds emerge at the speed they do nowadays."
Photos have been used with permission of Alex White.
About the author: Karra Barron
Karra Barron is Visier's Sr. Content Marketing Manager and has over a decade of experience using storytelling to move people into action. At Visier, she is responsible for developing a wide range of thought leadership resources that educate and inspire business users to become data-driven leaders.
Be the first to know!
Never miss a story! Get the Outsmart newsletter.
Related Articles
TRENDS
Morten Kamp Andersen, a thought leader in the people analytics space, shares how HR data and People Analytics can support change management.
CULTURE
Quitting is contagious. Here are four ways you can curb employee turnover contagion in the workplace using a data-driven approach.
PRODUCT INSIGHTS
Visier People™ uses predictive people analytics tech that are up to 17 times more accurate than guesswork at predicting risk of exit, and movement.