I've been having lots of conversations lately with people asking how you can measure your return on investment when it comes to the workforce. This question comes in many flavors. Return on investment for particular technology solutions associated with managing your workforce. Return on investment for your compensation budget. And even return on investment when it comes to your workforce decisions, like scheduling, workforce planning, or even hiring strategies. I think this last category is actually quite fascinating. As difficult as measuring return on investment is, it's far easier to measure it when you're looking at a tool that may automate a manual process and eliminate rework. As opposed to really trying to understand what the business impact is of scheduling one team versus another for a shift, or targeting a slightly different skill profile when hiring, or adding more staff for particular event.
Organizations today are becoming far more savvy when it comes to tracking data on their business and on their workforce. We now have tools that let us have visibility into our financial performance on a minute-by-minute basis, that can let us see where our staff is operating in real time, and can provide us with updates on customer sentiment on the fly. But how do we use these tools to answer the questions that are really at the heart of understanding the return on investment for our workforce decisions?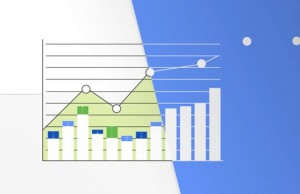 To me, it starts with an understanding of organizational strategy. Knowing where the business wants to go is the foundational building block for all workforce plans, near-term and long-term. Based on these goals we develop staffing models, schedules, headcount needs, and labor budgets. But when we measure return on investment, it's important to put that measurement in the context of the strategy. If the goal of your workforce and business strategy is to create exceptional customer service, the return on workforce investment in decisions should be measured using customer feedback. If your goal is to be a low-cost provider, workforce decisions must be measured in dollars saved. If your long-term staffing needs require you to hire high demand skills that are scarce in the marketplace, return on workforce planning investment needs to be measured in terms of the people with the skills brought into the organization.
What's important to remember is that data – workforce, business performance, and financial – is required to measure this impact. And both the data and the measures need to be updated on a regular basis. Organizations should be continually monitoring the impact of their workforce strategies on decisions, and the targets must be adjusted over time as well. Measuring return on investment is its own ongoing strategy. And as organizations mature, how they measure this return will change. Cost savings and efficiency will become baseline expectations, and organizations will realize that the true return on their workforce decisions is how they position themselves to improve profitability, customer experience, and competitive positioning with regard to their ability to acquire the talent they need. The workforce is often the largest budget line item for any organization, but it can also be the trickiest to measure. Organizations must find the right balance of top-line and bottom-line financial impact, customer results, and employee experience to truly quantify the return on workforce decisions.
About the author: Mollie Lombardi
With nearly two decades spent advising, developing, and studying HR and business leaders, Mollie brings a wealth of knowledge and experience in human capital and workforce management to help ignite a new conversation at the intersection of HR technology, strategy, and impact. As Co-Founder and CEO of Aptitude Research Partners, she focuses on primary research covering end-to-end human capital management, to help organizations better understand their HR needs and the landscape of HCM technology solutions, and to help solution providers articulate the unique differentiators they bring to meet those needs. She has spoken around the globe to HR audiences on topics across the HCM spectrum, and has authored hundreds of research reports and papers. Her research has been featured in the Wall Street Journal, eLearning Magazine, CIO Magazine and other trade publications. Prior to Aptitude Research Partners Mollie was Vice President, Workforce Management at Brandon Hall Group and Vice President and Principle Analyst, Human Capital Management at Aberdeen Group.
Be the first to know!
Never miss a story! Get the Outsmart newsletter.
Related Articles
PRODUCT INSIGHTS
What should organizations do to strengthen the links between analytics and planning? First of all, organizations need to link their data sources.
PRODUCT INSIGHTS
They have yet to write the book "Workforce Analytics for Dummies." Until they do, here are give must-have links for timely, complete HR analysis.
TRENDS
Like Goldilocks and her porridge, many organizations find themselves struggling to understand Big Data. Good news for you, this data is just right.