Talent Acquisition
6 Min Read
How People Analytics Helps Prevent Another Bad Hire
This post is part of our Data-Driven Talent Acquisition Strategies series. 

"Bad" and "hire" are two words recruiters never want to hear said together. Not only can it undermine trust in the recruitment process, but it's also a very costly problem. The cost of a poor hire can be based on the cost of recruiting, hiring, and onboarding a new employee–which can be up to $240,000. This doesn't include the costs incurred from lower productivity, a damaged employer brand, lower employee engagement, and higher manager time spent on mitigating underperformance.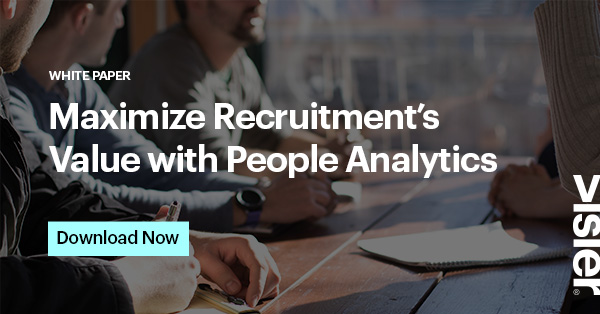 It's no wonder organizations are willing to go to great lengths to improve their quality of hire. For example, one of our customers paid a third-party assessment consultant to rate job candidates based on a "stay and perform" score. The consultant created a candidate scoring process that promised to identify which candidates would stay and perform well long-term. However, the opposite proved to be true: when the organization started using Visier, the people analytics revealed that the so-called "high scoring" candidates (who were hired!) were actually the people leaving the company the fastest!
It turns out  the third party assessment was not as predictive as promised. What led to improvements was a proper people analytics solution that showed the end-to-end results of the hiring process.
Without workforce analytics, it's difficult to identify what makes a strong hire. Most recruiters rely on their Applicant Tracking System (ATS) to tell them about a candidate's viability, but these systems have an inherent flaw: they lack a complete and accurate view of an employee's history at the organization, making it difficult to analyze how well they actually do post-hire.  

Your ATS Prevents Consistent Quality Hires
Finding the perfect quality of hire metrics has long been the holy grail of recruiting. Dr. John Sullivan does a fantastic job explaining the benefits of these metrics, but despite these reasons, current HR technologies are still not designed to focus on quality. Why?
Because none of them can link to all the data sets required to provide a full, fact-based picture of what makes a high performer.
Case in point: your ATS only gives you a view of someone before they become an employee. For example, what source the candidate came in from, who interviewed them, how long they were in the recruitment process, etc. Without the post-hire data on existing high performing employees, information such as performance, tenure, promotions, and engagement, it is impossible to connect the recruitment team's actions to the shining stars in your organization — and replicate it each time you need a high performer in a critical role. 
When information on your employees is kept within multiple HR systems (as is typical today), data gathering is a time-consuming process of report generation and data cleanup by HR analysts. By the time Talent Acquisition gets their hands on much-needed metrics, it may be too late to put them to good use.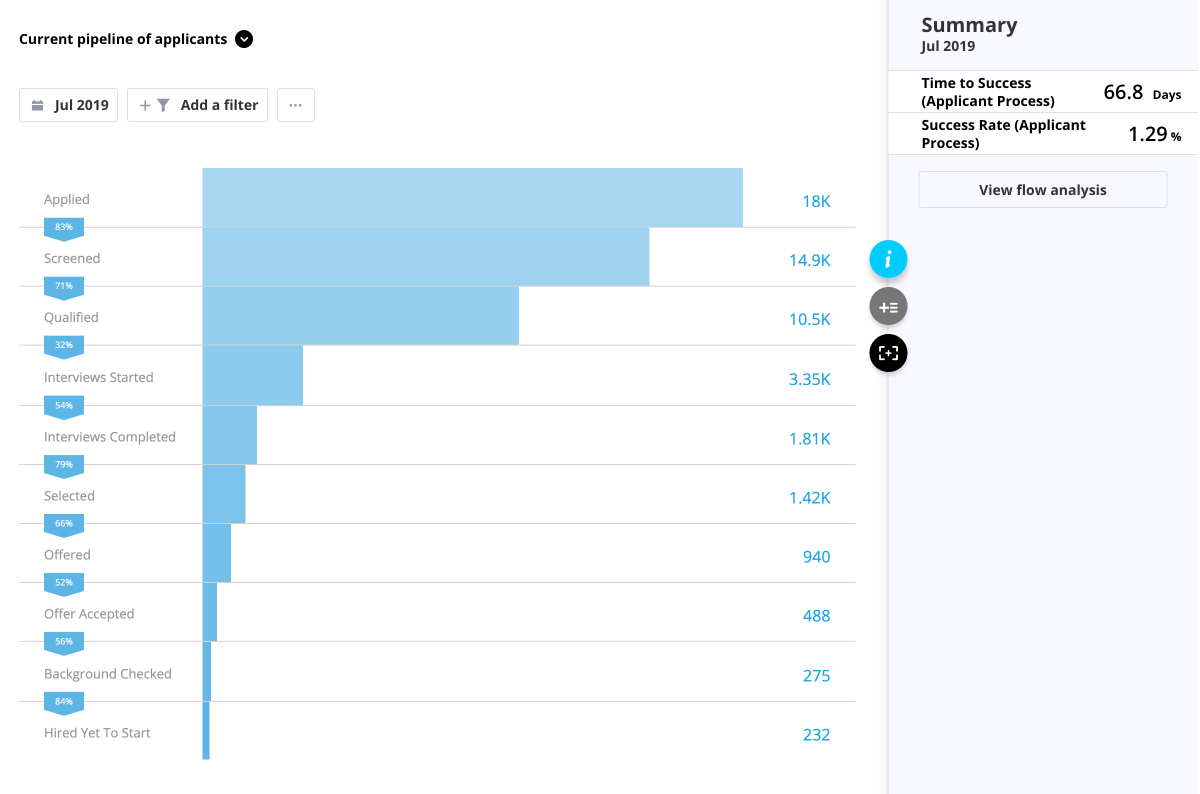 3 Things Recruiters Need to Do To Prevent Another Bad Hire
There are few steps recruiters can take to improve their quality hire numbers:
1. Keep Business Results in Mind
Simply put, people are hired to fulfill a role that contributes back to your company's bottom line. It's important to keep this in mind when putting together job descriptions and embarking on the interview and selection process. Everything you and the hiring manager are doing should be strategic and geared towards business goals.
Use workforce data to identify the high performer metrics unique to the job role, team and even department you're hiring for. Look for the following key indicators:
Stay

: How long did the person stay with the organization?
Performance:

What do the employee's probationary and performance reviews show?
Progress:

Did the hire eventually move up to a higher position? How long did it take?
Gather the attributes that make up a top performer and take this data back to the hiring manager. Use this information to craft the optimal job description, interview questions and skills assessments for attracting and hiring the perfect candidate for the job. When you start with the business results, you have a better chance of finding a hire who will be successful at the organization and help you meet your objectives.
2. Regularly Review Pre-Hire and Post-Hire Data
Once you have all the pre-hire and post-hire data on your top performers, it's important to review these regularly. Quality of hire attributes are not static — someone who was a top performer one month may not be the next (or three or six months out). Whether your team performs this analysis on a monthly or quarterly basis, keeping the information fresh ensures you're always working with the best possible metrics for hiring.
Remember that it's not enough to look at individual performance though. Often a high performer's success is attributable to the performance of their team and department as well, so keep an eye on these data points.
3. Test Theories and Workforce Planning Scenarios
A little workforce planning can reward you greatly. Take your metrics for quality of hire and forecast how long it will take to hire top performers based on this historical data. Then, test different hiring scenarios, such as unexpected talent shortages that require shorter hiring times or poor financial performance that affects the compensation you can offer top talent.
With this kind of intel, you'll be able to avoid any surprises and be well prepared to adjust your   recruitment and hiring processes if and when the time comes.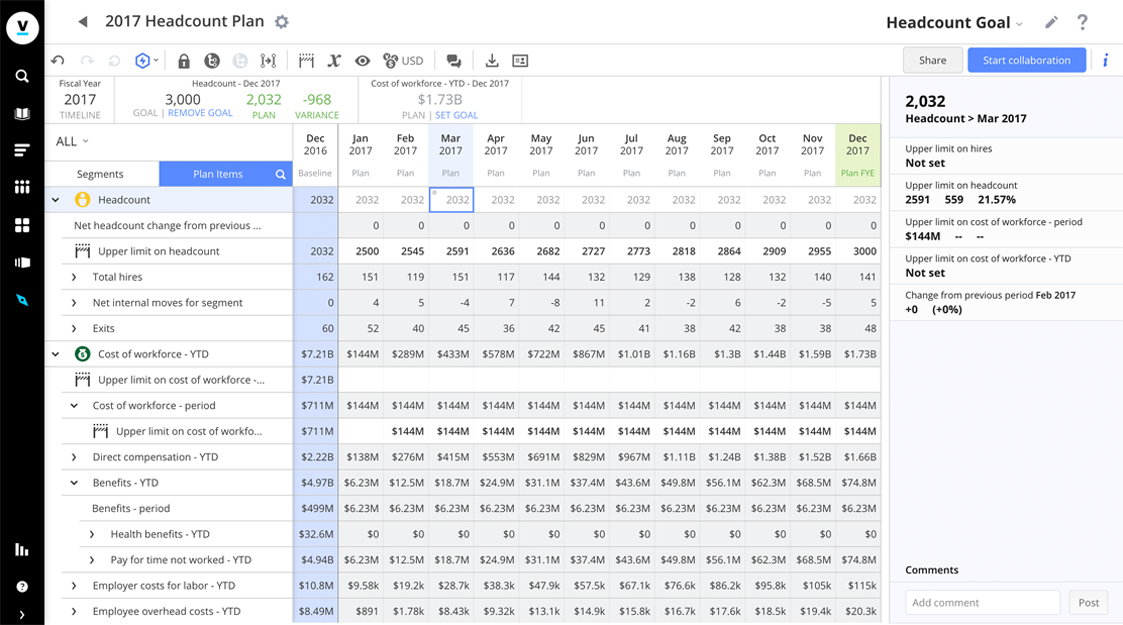 Bonus: Don't Always Hire for Quality!
Even though the focus of this article has been on high quality hires, there is a necessary caveat and that is you should focus on hiring top talent only for the roles that are critical to achieving business results. For example, attracting a senior nurse should take priority over replacing a junior accountant at your hospital. While both roles are valuable and deserve a great recruitment experience, one will do more for your organization's financial results, customer service, and employer brand.
Remember that being a data-driven recruiter means also being a smart one — focus your efforts on what will produce the most value.
If you have a people analytics solution–which connects all your workforce data from multiple systems together–then the above steps will be quick and easy for your recruitment team to achieve.
While these steps can also be done the old-fashioned way (by generating reports from each system and stitching the information together on spreadsheets), make sure to leave enough time to perform this process. If finding top quality talent is a priority for certain jobs, it's well worth putting in the time to ensure you base your hires on the right metrics.
Be the first to know!
Never miss a story! Get the Outsmart newsletter.