We've created an e-book to help you navigate the three stages of a crisis with the right workforce questions and data analysis. Download it here. You may also find this checklist on Key Questions to Answer During a Crisis handy. Check it out at this link. Looking for more resources to guide you through crisis management? Visit our Crisis Management Resource Center.
How ready was your organization to provide people insights to leadership, HR, and managers during the COVID-19 pandemic?
Data warehousing and the importance of providing business insight in a timely manner during the current COVID-19 crisis highlights the need for all data management teams to be able to react and adapt rapidly to serve the changing needs of the business. Analytics teams are in overdrive right now to make critical decisions that impact their employees and their customers.
At Visier, we've been facilitating open forums for people analytics leaders to share best practices and expertise to help organizations adapt during this time. From making decisions on how many people to furlough or lay-off, to how to manage remote employees, to changing entire business models; the questions organizations need to answer is constantly changing and this crisis has highlighted the importance data management has to an organization's ability to quickly adapt.
Data management agility to lead through change
Organizations have been thrust into a digital workplace, digital business transformation is no longer a nice to have, it's a must. The COVID-19 pandemic will reshape our work environments, supply chains, and ways we innovate. An organization's ability to understand its people and how to best thrive in a digital workplace is mission critical to success and survival.
Visier Cloud, the enabling cloud-based technology of Visier solutions was built to enable the rapid assembly of analytic applications and content to give consistent insight through changing data and business scenarios. It's the foundation of all Visier solutions, including Visier People® the market-leading people analytics and planning solution. The modern architecture of Visier Cloud automates an end-to-end layer of data management and analytics for the rapid delivery and consumption of deep insight at scale.

An example of how this works is highlighted with the recent COVID-19 analytic content innovations we've delivered to customers. Enabling new functionality within a week to all Visier People customers, the Visier solution team built new metrics and analysis as well as a curated COVID-19 data set from a variety of different sources.
The unified COVID-19 dataset was curated, prepared, validated and rapidly deployed to all Visier customers simultaneously. The insights use customers' existing employee analytics, such as organization hierarchies and movement models, so they can see how their organization is changing each day.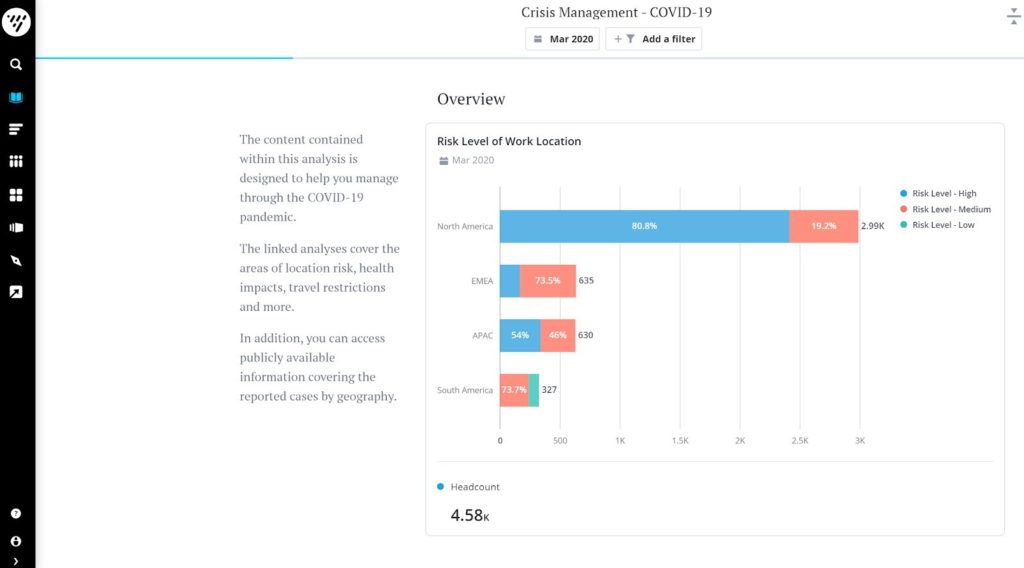 As an organization's circumstances change, the insight adapts as well. For example, if an organization needs to furlough 75% of its workforce and the organization structure changes daily, continuous insights are available. There's no need to rebuild a report or a dashboard or lose the ability to see historical data trends. Every day, the new insights can show you where you are, what happened and let you plan where to go.
The agility of flexible data management can greatly assist organizations as they develop new people strategies to address the uncertainty of a new future of work. Knowing the gaps and inconsistencies in your source data allows for faster time to value.
Building scalable solutions in a period of uncertainty
How can organizations understand the right people decisions to make and adapt through a period of uncertainty to ensure analytics continuity as HCM projects and HRIS migrations potentially get placed on hold brings immediate and mission critical value.
At the core of every Visier application is the Blueprint. The Blueprint contains an analytic model and pre-built solutions content that can be further customized and extended to meet each customer's needs. For a people analytics solutions, we define the subjects, events, concepts, dimensions, metrics, and analysis that are needed to provide answers to all of the business questions a people leader requires. Here's an example of employee profile and comparison information which is automated by the Visier analytical model.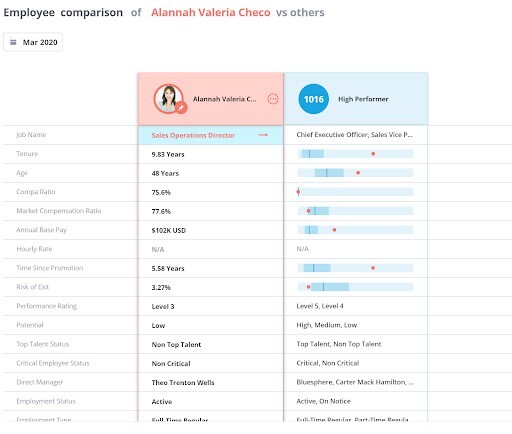 Recent customer innovations for crisis management related to COVID-19 provides Visier customers with a curated data set of publicly available COVID-19 case data. As the Visier blueprint is not bound to one specific shape of data, new sources of information can be added or changed. As this occurs, the blueprint's analytical model and pre-built content doesn't break or require updating. This allows the analytic application to be resilient to changes in the underlying data layer and adds speed to the delivery of analytical content.
With the addition of the COVID-19 data, we are able to enhance the Visier blueprint to include new insights to support customers to react, respond and recover, such as:
Which employees are in high-risk transmission locations?
Which roles are business-critical?
How can we gain a complete view across contingent employees and full-time to assist with policy development?
How can we track and respond to employee experience?
How do we best restructure the workforce?
How do we best source options for talent shift, reskilling, or talent matching?
Once the Visier blueprint has been updated to include these new insights, we are able to push this updated analytical model to all customers, giving them immediate access to new content.
How are our customers responding to the crisis?
Visier customers work in a variety of industries and each have very different challenges. A large customer service organization is providing a real-time view into pandemic spread in correlation with employee delivery locations and shift patterns to best assess delivery times. This analysis allows the organization to deploy delivery workers at key times of day to minimize impact to exposure while maintaining the continuity of the business and supplying their customers with an essential continued supply chain of goods.
Another customer use case for consumer health division of a large multinational organization is using data analytics to source the best-matched talent from a global talent pool to support production of medical devices in aid of the COVID-19 pandemic. By gaining visibility into employee profiles and talent data they can make better decisions to shift resources to new areas of the business. These insights also allow them to understand their skill gaps and how they best talent match against the open market talent pool.
We'd like to hear what metrics and analysis you are tracking to assist with employee safety, workforce planning during the COVID-19 crisis. Don't know where to begin? Take the Visier People Analytics Strategy Assessment.
Share your insights and questions in the #askVisier LinkedIn community and hear how people analytics leaders in are managing through change and uncertainty during our global digital summit, Visier Outsmart, on June 3-4.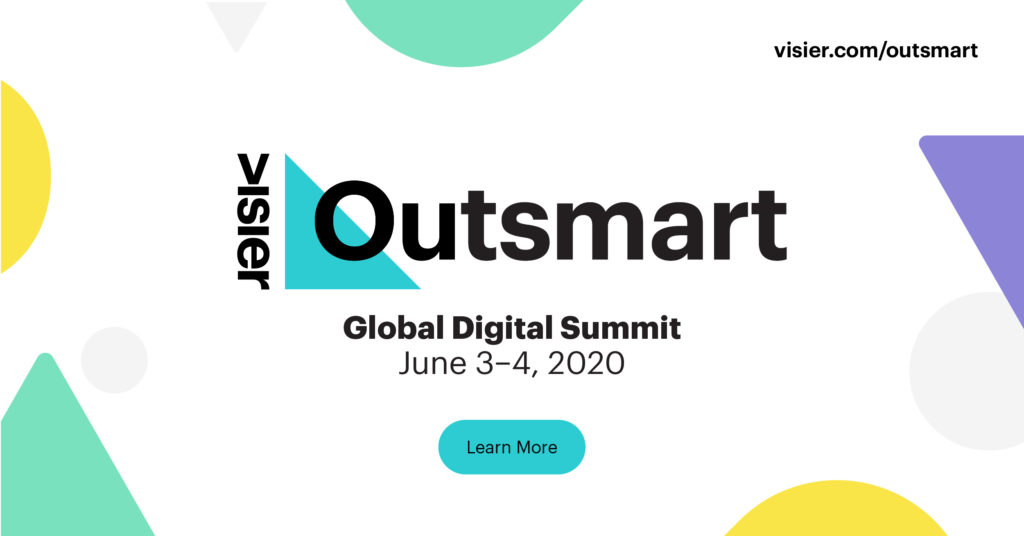 About the author: Nic Smith
Nic leads product marketing at Visier, a software maker of purpose-built business analytics designed for people. Nic brings nearly 20 years of experience in enterprise software with a proven track record of consistently achieving high growth targets. Nic has a unique blend of experience in a variety of marketing and product roles at companies such as SAP, Microsoft, BusinessObjects, and Crystal Decisions. Nic has a proven record of leading highly effective teams and award-winning initiatives that excite and engage audiences. A former collegiate athlete, Nic is a strong advocate for youth athletics in the community. Nic is driven to make an impact professionally and personally, supporting an annual charity bike ride to conquer Cystic Fibrosis.
Be the first to know!
Never miss a story! Get the Outsmart newsletter.
Related Articles
CULTURE
Ask these six questions of your workforce data to help you support people on the frontlines and put them in the best position to help patients.
TALENT MANAGEMENT
With an agile framework for decision-making guided by real-time data, organizations can manage fluctuating talent demands in the face of uncertainity.
PRODUCT INSIGHTS
To manage absences, here's how to use your workforce data and people analytics to understand and regularly monitor staffing levels, hiring, and more.