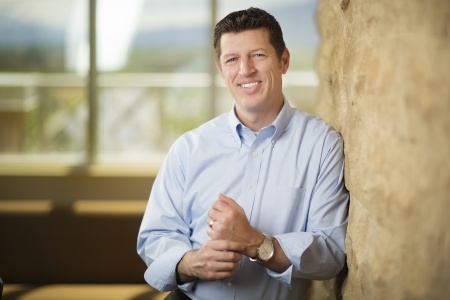 Despite years of hype, development, and openhanded spending, big data and business analytics haven't lived up to their massive potential. Software vendors are having a hard time creating sustainable value, and customers aren't getting an adequate return from their investments. And yet, where others are struggling, Visier is thriving. I believe it's because of their unique and innovative approach to business—and more specifically, human resources—analytics. And it's why Sorenson Capital was eager to participate in Visier's latest Series D funding. People are the engine under the hood of every company, and there is a palpable need to better understand, adjust, and optimize that engine for better business performance. There is a huge appetite for HR insights that don't break the bank or take months—even years—to attain. Sorenson has a depth of experience investing in both HR and analytics companies. As part of our ongoing market research, we conducted dozens of calls with industry analysts and enterprise executives to identify innovative companies that are primed for the next stage of growth. Almost all of them said the same thing, completely unprompted: Talk to Visier. I've been doing this for more than 15 years, and I've never seen such a strong and unanimous endorsement for one vendor. So, we looked deeper. Since its 2014 round of financing, Visier has:
Tripled its enterprise customers
Achieved a "best in class" net promoter score of 58 and annual renewal revenue rate exceeding 100 percent
Grown its annual recurring revenue by more than 525 percent
These impressive numbers make sense when you look at Visier's leadership team and organization. Led by John Schwarz, a visionary thinker and pioneer of business intelligence, Visier possesses a level of maturity and knowhow that are rare for an organization of its age. Most importantly, the company has developed an innovative and disruptive product that is uniquely capable of addressing substantial market demand. Visier Workforce Intelligence has become the preferred people strategy platform for Global 2000 HR leaders, and delivers an unmatched combination of deep domain expertise and technological convenience. Instead of focusing on the data and the tools—which can take years and cost millions to assemble and optimize—Visier's cloud-based solution focuses on answering essential business questions. Those questions are prebuilt and the answers are delivered in real time. No capital investments, technical expertise, or data scientists required. Instead of paying for costly computing and storage systems, as well as data integration and consulting services, Visier's customers subscribe to answers and insights. And they get them straight out of the proverbial box. As a result, market demand for Visier's solution has been staggering. This Series D funding will help the company not only keep up with that demand, but also expand its international footprint and ecosystem of partners. Applied business analytics are the next generation of business intelligence, and Visier has the right product, the right team, and the right vision. We look forward to helping them accelerate their growth and fully capitalize on the powerful combination of product innovation, organizational maturity, and enormous market demand.
About the author: Rob Rueckert
Rob Rueckert is Managing Director of Sorenson Capital's growth-stage technology practice and the newest member of Visier's Board of Directors. Prior to joining Sorenson in 2015, he spent 14 years at Intel Capital, investing in more than 50 companies across multiple technology sectors and geographies. He has also worked as a technology consultant for Arthur Andersen and business executive for several companies. Rob has an MBA from the University of Chicago, a bachelor's degree in information systems from Brigham Young University and is a Kauffman Fellow.
Be the first to know!
Never miss a story! Get the Outsmart newsletter.
Related Articles
PRODUCT INSIGHTS
John Schwarz founded Visier to address what he saw as the major failing of business intelligence and big data analytics. Read on to learn how.
CULTURE
The movement for gender equity in the workforce is gaining momentum and should be a key part of your organization's people strategy. A Day Without Women...
CULTURE
Gender equity is a complex and systemic issue that requires action especially in performance management. Here are ways to reduce gender bias in...