If your job is to bring workforce data together, find that hidden insight, and share critical information with the business, the odds are you have felt under-appreciated by senior leadership in the past. But this situation is rapidly changing and 2014 is shaping up to be the year that workforce analytics becomes a top business priority for many Fortune 2000 companies. Here are three reasons why a workforce analyst – the person tasked with producing the right HR metrics, reports, dashboards and other necessary information to support strategic business decisions – will enter the limelight this year:
1. The C-suite will demand more data to drive retention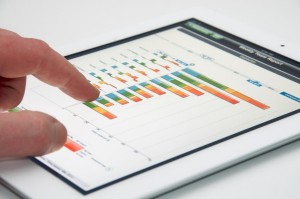 The labor market is rebounding (the number of people voluntarily leaving work recently reached a 5 year high, according to the US Bureau of Labor Statistics) and, at the same time, vacancy rates are on the rise due to a shortage of skilled workers. These trends are consistent with an improving economy, which has always led to increased employee mobility and turnover. As the economy continues to improve in 2014, organizations will need to focus on retaining the best and brightest, or risk losing them to competitors.
And who will leadership be turning to so that they can understand how well the business is doing? Traditionally, recruiters would be tasked with filling empty seats, but particularly for skilled positions, a workforce analyst can provide insight to keep those seats filled. Retention measures and diagnostics can reveal insights such as risk of exit, resignation drivers, and correlations of resignations to other factors, both internal and external to the organization. According to industry analyst Josh Bersin, 2014 is the year when organizations need to focus on predicting retention.
2. Fewer companies will rely on gut feelings
As Inhi Suh, IBM vice president of big data, integration, and governance, stated in a recent interview with InformationWeek, intuitive decision-making will diminish as companies "infuse analytics into everything that employees touch."
Research consistently shows that those organizations that focus on analytics gain real competitive advantage. Indeed, the science shows that human intuition is inherently flawed (it's really a cluster of cognitive processes, which experts say are "sometimes helpful but often misleading," according to this Brain Pickings article). Humanity has developed a number of systems to manage this flaw, and with advances in cloud computing, data storage and processing, conditions are ripe for a quantified world. Which brings me to the next point….
3. Dataphobes will begin to convert
Back in 2010, journalist Gary Wolf inspired a TED audience when he concluded a talk he delivered about the Quantified Self movement with these words:
"The self is just our operation center, our consciousness, our moral compass. So, if we want to act more effectively in the world, we have to get to know ourselves better."
When he delivered this talk, the Fitbit was just for early adopters. But now, improving overall fitness by tracking and reviewing activity levels with human biometric sensors is becoming more mainstream. Increasingly, our world presents us with measured information, whether it is our personal fitness data, product review scores, or how movies are recommended to us through services like Netflix. As more people experience first-hand how data can drive positive behaviour change on a personal level, it will be easier to convince non-analytics colleagues that data can drive real change on an enterprise level.
Now what?
So, predictions are all fine and good, but you probably still have some practical questions if you are looking to launch an HR analytics initiative. Download your copy of Five Steps to Getting Started with Workforce Analytics to find out how you can simplify and accelerate your journey. And stay tuned…. We'll have more posts on this topic in the coming weeks.
About the author: Dave Weisbeck
Dave enjoys problems that require both logical and creative solutions, and thus exercise both his left- and right-brain. He started out his career in the 90s writing code as a computer programmer, and then moved on to product management, marketing and general management roles. Dave has a strong background in analytics, having played a key role in the analytics businesses at SAP, Business Objects, and Crystal Decisions. At Visier, he looks after product and market strategy. A proficient do-it-yourselfer (he made his own PVR for fun), Dave's hobbies include the logical and creative challenges of cooking, home brewing, and photography.
Be the first to know!
Never miss a story! Get the Outsmart newsletter.