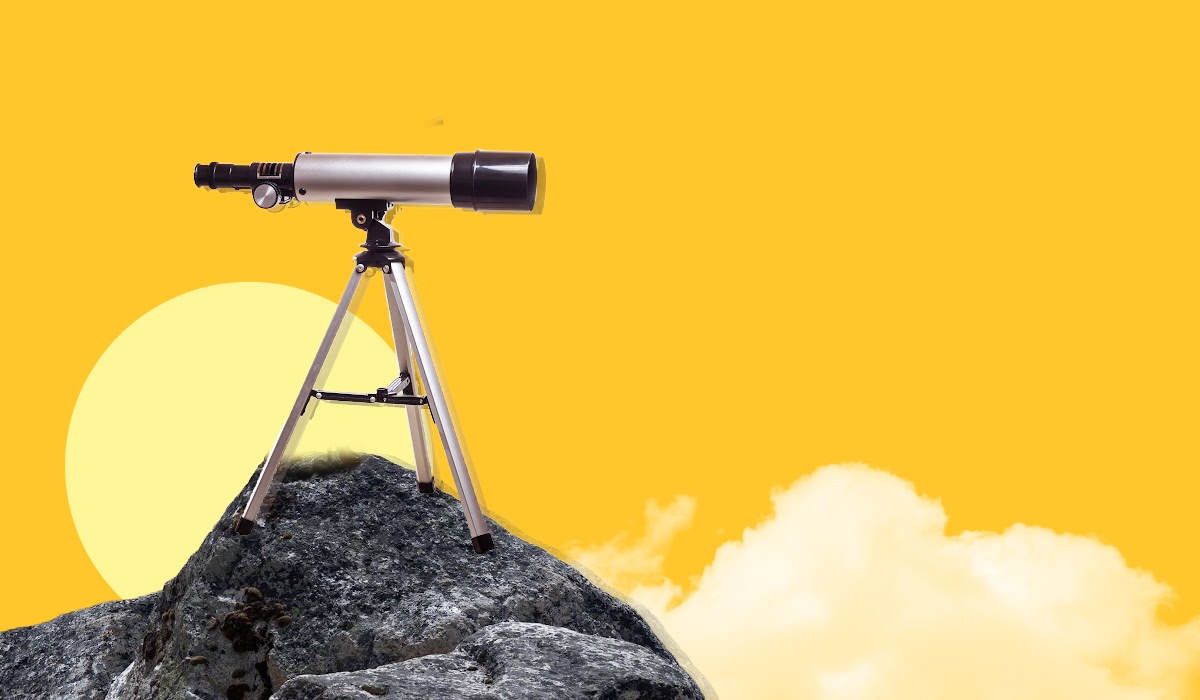 Work always comes down to people. No matter the industry, niche, or specialization, all organizations are just people, collaborating towards a common goal. 
That's why working to better understand their people is one of the most powerful things an organization can do to run more efficiently. Predictive analytics is the best way to do this—but until now, it hasn't been accessible to smaller organizations. 
The reasons for that are twofold: lack of resources and data. Of course, smaller companies rarely have the budget for a dedicated people analytics solution like Visier. But they're also limited by their size itself that makes prediction impossible or unreliable. The ability to make predictions about peoples' movements is a big part of what makes people analytics so valuable, and a workforce of 200 or even 1,000 people is simply not a large enough sample to generate accurate predictions from. 
That's a problem because people are just as important to smaller organizations as larger ones. In fact, individuals have a much greater impact on smaller teams. For example, five resignations will be felt much more strongly than at a company with 200 employees than one with 2,000. As data-driven decision making becomes more and more central to how we work, this puts smaller companies at a real disadvantage.
Predictions for businesses of every size 
Community Predictions is a new Visier feature that gives organizations of all sizes the predictive power of a 10,000-person enterprise. This new tool makes it easy and accessible for smaller businesses to make data-driven decisions about their people, no matter their budget or how many employees they have. 
Community Predictions will be available to Visier's Embedded Analytics users. That means companies don't need to be Visier clients to benefit—they can access Community Predictions through the Visier partners they already work with like Paycor. The partner organization won't have to build new software to provide people analytics and predictions. 
But even more excitingly, customers will now be able to use Visier's standard data model to generate predictions about their people. Instead of training our predictive algorithms only on your own company's data, they can now be trained on our whole set of Community Data. That's over 10 million aggregated, standardized, and anonymized employee records from thousands of companies all over the world! Visier is the only company to own this much detailed HR and talent data, and it's revolutionary for organizations of all sizes to be able to use it to better understand their people.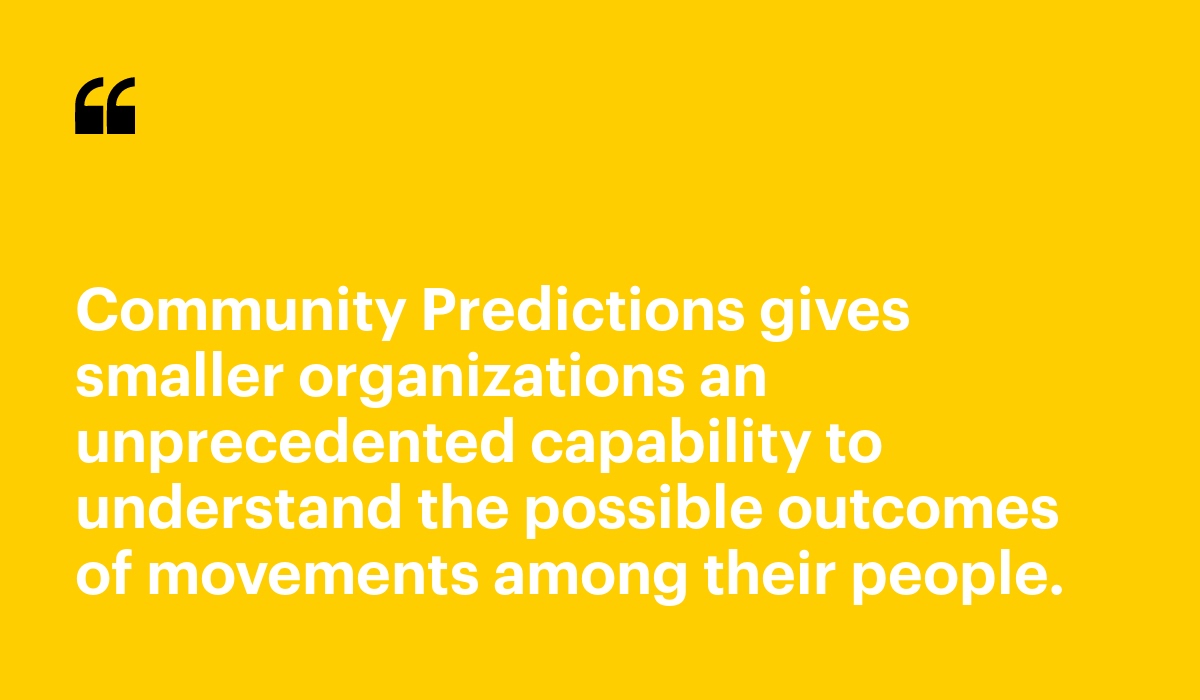 Data for better decisions
For example, turnover and retention are always a big concern for employers—and again, smaller organizations can be even more strongly affected, since even one lost employee will have a larger proportional impact. 
Community Predictions gives smaller organizations an unprecedented capability to understand the possible outcomes of movements among their people. For example, a 200-person company concerned about turnover would be able to project expected resignation rates using Visier's Community Data. Because the predictions were trained on such a large and detailed dataset, they'd actually be more accurate than if they had 5,000 employees, but could only make predictions based on their own data.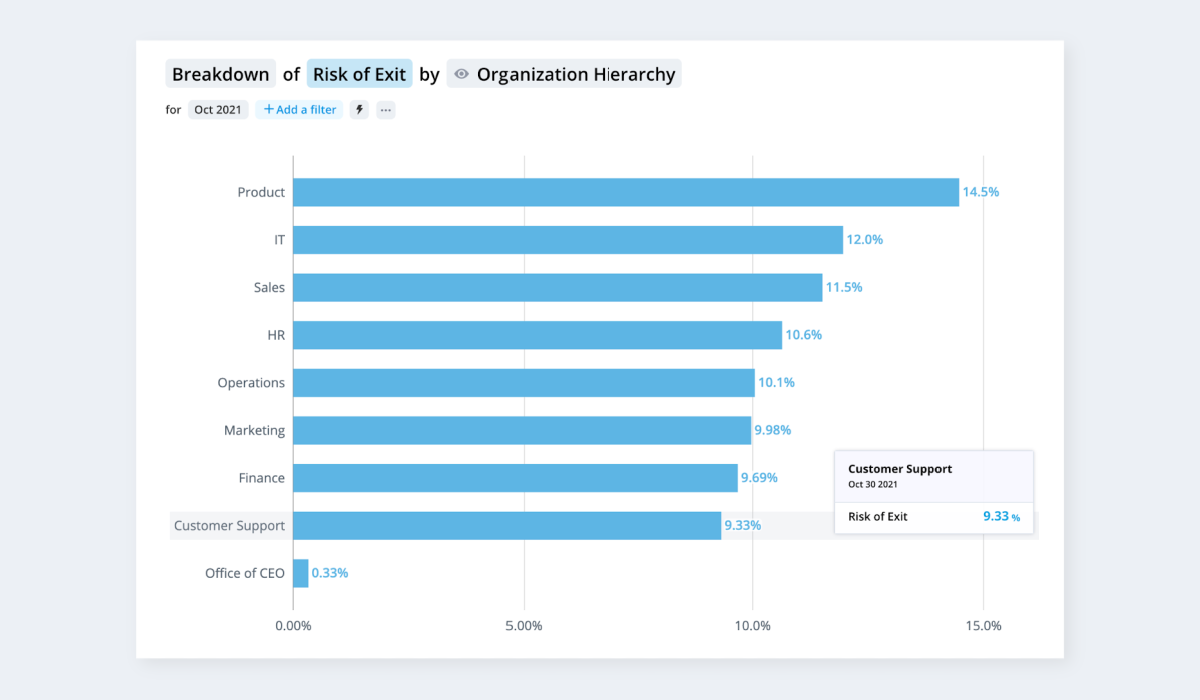 Better data, better predictions 
To complement the release of this new feature, Visier's predictive capabilities have been made more powerful in other ways, too. 
We are changing how we handle non-numerical information like location, job title, and organizational seniority. We have a more robust way to encode categorical data for the AI algorithm, so that categorical features with high cardinality like location and job title can influence the predictions too. We're already seeing how much more accuracy this gives Visier's predictions—some of these variables, like location, have been shown to have a strong influence on the predicted outcomes. 
A brighter future
Things have never been tighter for smaller organizations, especially as so many are still being rocked by the economic shockwaves of COVID-19. It's more important than ever for these organizations to be able to make solid, data-driven decisions that help them plan for the future, take care of their people, and stay on track to reaching their goals. With Visier Community Predictions, that's within reach for all organizations—whatever their size. 
In fact, Paycor, a Visier partner, just released this prediction functionality in Paycor Analytics. Their Chief Product Officer Ryan Bergstrom highlighted the importance of trust in people analytics and the immediate need for predictions given the Great Resignation. 
We are very happy to have Paycor as the first partner to predict resignations for small and medium sized businesses. My coworkers and I hope to work with them on further models predicting events that affect the bottom line of organizations.  
About the author: Hossien Ayouqi
Hossien Ayouqi is a Data Scientist and Economist who specializes in Machine Learning, Forecasting, Econometrics and Statistical Analysis. At Visier, he worked on the Viser Community Predictions feature, as well as predictions for single tenants. Hossein holds a MSc in Economics from the University of British Columbia, where he evaluated the impact of climate change on Canadian farmland values, and is a PhD candidate in Resource Management at Simon Fraser University.
Be the first to know!
Never miss a story! Get the Outsmart newsletter.
Related Articles
ASK VISIER
Succession planning means having candidates ready to be promoted into crucial roles. Find out how Visier can provide valuable insights.
ASK VISIER
You're not a compensation expert but you need to advise your managers on compensation? Visier can tell you how well your organization pays people relative to their peers and the market and why this matters.
EMBEDDED ANALYTICS
To discuss how HR tech providers can build products that truly respond to their customers' needs, we brought together three experts.