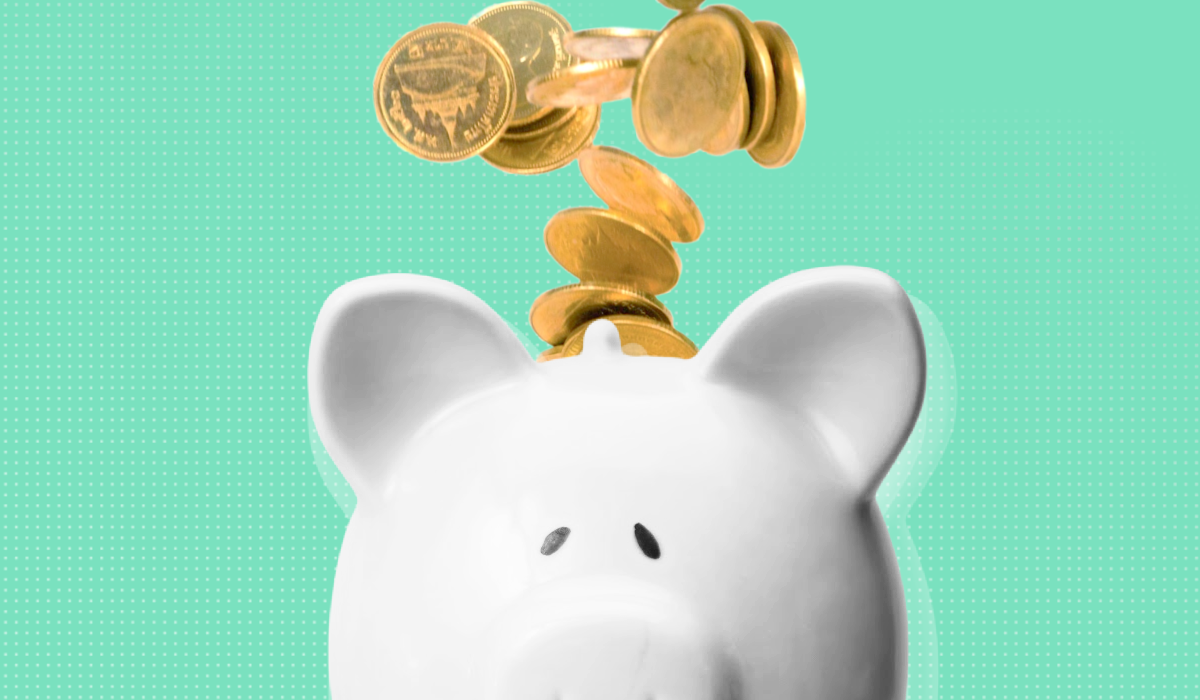 This is Part 5 of 5 of the Visier Embedded Analytics: How It Works series. To read the entire series, click here.
There's no question that analytics can contribute to your organization's success: it grows your revenue streams and creates opportunities for upsell—and your customers are probably already asking for it.
But even with all of the benefits that come with rolling out an analytics solution, the journey to get there can be long and daunting. It's not uncommon to see HR tech vendors take up to two years (or more) to build basic dashboarding capabilities. Then, it can take another two years to truly understand the business questions that matter to customers—only to realize you need to rethink your data storage and modelling.
With Visier Embedded Analytics, you can avoid many of the challenges that come with rolling out your analytics offering. Not only will you save time with access to technology and capabilities that you don't have to build yourself, but you'll receive expert guidance from our team on how to develop and bring an analytics product to market. We work with you from day one of development through to go-to-market launch to ensure you're set up with high-value analytics for your customers. At Visier, we act as partners to our customers, not just a technology solution. 
Here are a few ways we help you accelerate your time to market as part of our solution offering:
We help you roll out your analytics solution faster
Partnering with Visier means that our team will guide you through the technical integration, from SSO, to UI embedding, to user security. We take the load off your development and operations organization by handling development tasks like loading and validating data, content creation and management, hosting capacity planning, technology integration, and weekly project meetings. Our Embedded Analytics solution is ready to deploy within months, which means you can start selling in the first year of partnership. 
Our team also stays engaged post-launch with training and enablement for partner stakeholders and customers, usage monitoring and analysis, and content updates.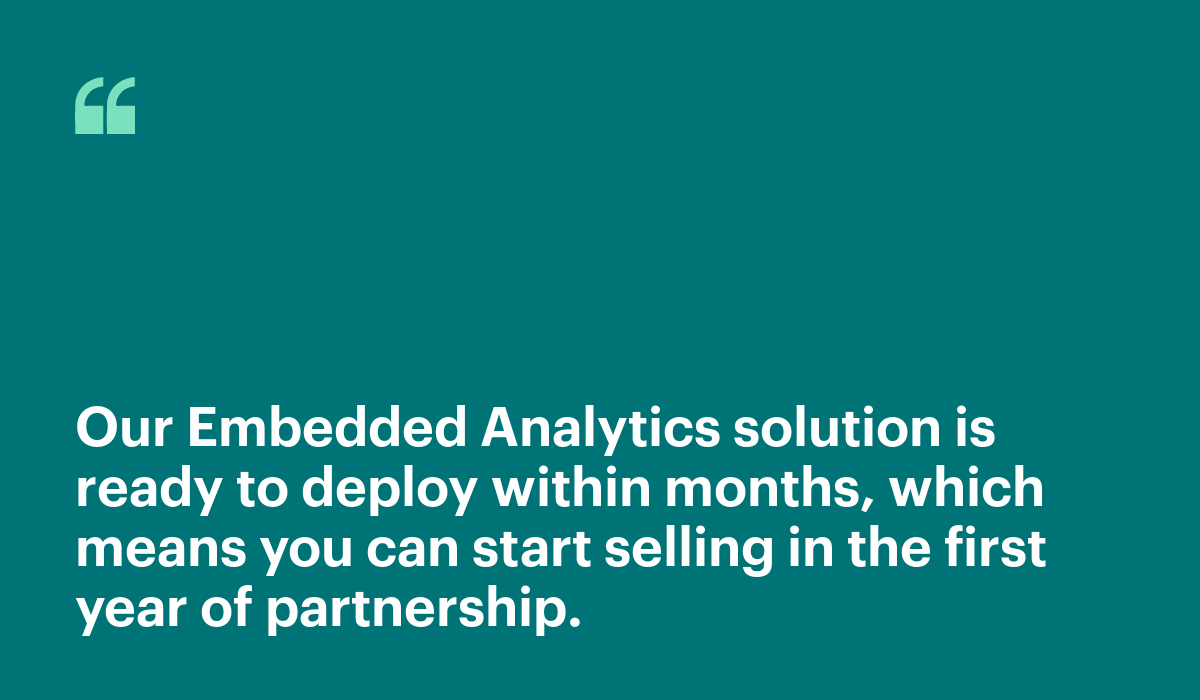 Visier acts as an extension of your product and go-to-market teams
When you're successful, we're successful—and that's why we act as an extension of your product team, sales enablement team, and marketing team. From sales kickoff to customer support enablement, to branded thought-leadership content and marketing collateral, it's our mission to ensure you're an expert in people analytics for your customers. 
We handle the training plans for marketing, sales, support, and new releases. And, we help you with marketing and sales collateral, quarterly product roadmap updates, and support-specific training and assets.
Visier Embedded comes with people analytics experts and over 10 years of experience shipping, selling, marketing and supporting analytics. You will have someone to lean on, not only for questions, but for everything from training, enablement for sales, marketing and customer success, and product launch. 
Understand your analytics solution inside and out
As a partner, we also set you up for success by empowering you to understand the backend of the application, including how to customize objects to make your analytics offering your own. Visier is an open platform—not a black box. You'll have complete control over critical operations, like tenant management, user security, data load job monitoring, and more.
And for those of you who like being in the driver seat, there is good news! You can even author your own content, build your own analytics, or customize any of the Visier-provided content. 
When you embed Visier into your platform, you get more than just technology. You get support from the entire Visier Embedded Analytics team, who is there to guide you every step of the way.
Want to learn more about Visier Embedded Analytics? Sign up here for the on-demand demo to see how you can embed Visier into your existing product.
About the author: Patrice Le Bihan
As the head of Partner presales and solutions, Patrice is focused on partnering with organizations to bring to market elegant, purposeful and highly valued analytics solutions. When he is not thinking about an analytical model to support new use cases, Patrice is leading the execution of a go to market plan or exploring new opportunities with market leading organizations. Beyond Visier, Patrice loves exploring Beautiful British Columbia through cycling, running, skiing or just about any water activity.
Be the first to know!
Never miss a story! Get the Outsmart newsletter.
Related Articles
ASK VISIER
Succession planning means having candidates ready to be promoted into crucial roles. Find out how Visier can provide valuable insights.
ASK VISIER
You're not a compensation expert but you need to advise your managers on compensation? Visier can tell you how well your organization pays people relative to their peers and the market and why this matters.
EMBEDDED ANALYTICS
To discuss how HR tech providers can build products that truly respond to their customers' needs, we brought together three experts.