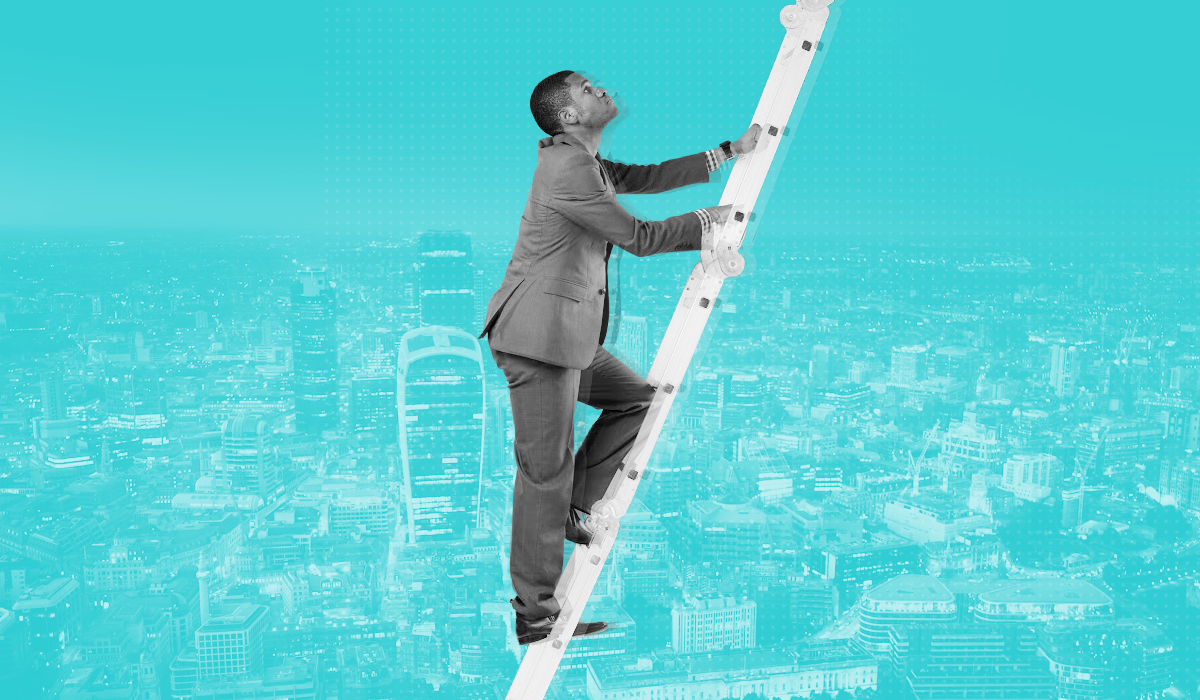 There are no skills without people. That's why organizations need to help their people acquire upcoming, in-demand skills to stay relevant. This kind of planning is called upskilling and reskilling, and just like any other kind of business decision or strategy, it needs to be grounded in data.
Skills matter to everyone in a workplace—we rely on them to get work done every single day. A skills-based approach to work will give organizations the flexibility and agility they need to thrive in a world revolutionized by advancing technology, evolving trends, and shifts in global trade. Skills are the building blocks of work, and data helps us understand them much more deeply. 
Employees need reskilling not just to do their jobs better, but to stay competitive and engaged in their work, knowing they're developing in-demand abilities. While some employees will take their new skills elsewhere, organizations that commit to developing skills retain (and attract) more employees, because they're offering them additional value. 
Upskill and reskill with care
"As business priorities and the ways we work shift, the skills also need to evolve," said Sarah Danzl, Head of Global Communications at Degreed. "Since the start of the pandemic, more than 58% of workforces report skill transformations. That's why business and HR leaders are increasingly taking a skill-based approach. You cannot fulfil your strategies if your workforce skills are lacking. To put it simply, you can't change your business if you don't change your workforce."
This focus on upskilling and reskilling are nothing new—what is new is the business landscape where skills lose relevance much more quickly than before. Adapting to this pace of change takes data and analytics. Taking a "wait-and-see" or "wait-and-hire" approach means waiting for your competitors to develop the skills—and the competitive advantages that come with them—first. That's not a risk most organizations can take. Data, analytics, and data science help illuminate not only what skills our people have now but also the ones they're going to need next.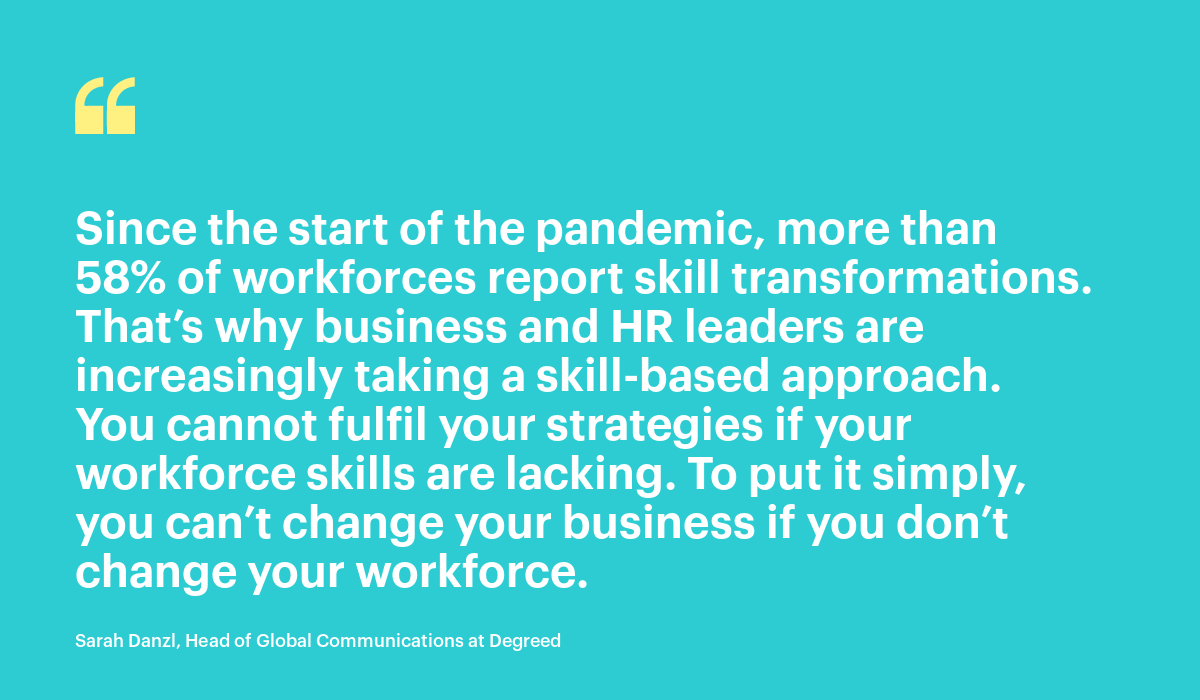 Starting with your skills data delivers greater rewards
Organizations that are willing to tackle the skills challenge see returns on their efforts quickly. Proactively building skills leaves organizations better prepared for workforce transformation. According to McKinsey, 44% of organizations that were actively working to reskill felt well prepared for disruption, in comparison to just 19% of those using other strategies.
"Even organizations with early-stage upskilling and reskilling programs are seeing positive results," said Janice Burns, Chief Career Experience Officer at Degreed. "They've reported a boost in employee satisfaction, customer experience, pivoting to new business models, and addressing role disruptions. In other words, you'll see a lot of different magic happen across your organization, and it'll happen pretty quickly." 
Of the surveyed organizations, seven in 10 shared that they saw payoff early in the reskilling process, and 48% had already seen a positive impact on their bottom line. By harnessing data, organizations can create a holistic picture of their people so that they can effectively plan, evolve, and keep up with a changing labor market.
What happens if skills don't change?
As in-demand skills keep changing, organizations will have two choices—keep up or risk fading into obscurity. To keep up, they need data to structure skills programs for maximum impact and evaluate their success. Without it, skills-based planning can be based only on intuition—hardly an effective strategy. 
Beyond business impact, skills decisions have real, tangible impacts on peoples' lives and careers, like their ability to develop professionally or even maintain performance in their current role. People will leave to pursue career development elsewhere, and when organizations lose their people, they also lose institutional knowledge—more difficult and time-consuming to acquire than many skills. 
To keep growing and reaching their goals, organizations need both—people who know their organization inside and out and who also possess the essential skills it will take to thrive in the new marketplace. A data-driven reskilling strategy is the only way to get there. 
While hiring for in-demand skills is an alternative to reskilling and upskilling initiatives, organizations will often run into a supply-and-demand crunch. Many of these in-demand skills are only just emerging, and there isn't a surplus of appropriately skilled people just waiting around to be hired. Organizations that wait for the perfectly skilled hire instead of developing these skills internally risk falling behind to others that take a more proactive approach. 
Find the skills data you need
There are options that work for every scale and budget and plenty of accessible, low-cost ways to start working with skills. For example, simple peer- or self-assessment tools are handy to get a sense of your existing skill inventory. If your organization is larger or has access to more resources to put into skills data, you can leverage AI-powered analytics to infer which skills your employees may have. Regardless of the size of the organization, empower employees to take the time to consume these resources.
For organizations of all sizes, the key to effective skills strategy comes down to a goal-centric approach that aligns skills—those employees have and those they need—with specific outcomes, both for the business and for its people.

About the author: Visier Team
People-centered ideas and insights by the editorial team at Visier.
Be the first to know!
Never miss a story! Get the Outsmart newsletter.
Related Articles
LEADERSHIP
The pandemic has accelerated a change in the future of work, upending previous notions about how, where, when, and even why work gets done. Are you ready?
PRODUCT INSIGHTS
What's changed in people analytics since 2018? How do emerging organizations differ from advanced ones? We surveyed Visier customers to find out.
HR LEADERSHIP
The HR department's been around since early 1900s, and it's changed a lot—from managing payroll, to enforcing equality, to strategic business partner today.