Trends
4 Min Read
3 Tips for Reskilling Your Workforce in 2020
To say that corporate reskilling efforts are important would be an understatement. Billion-dollar retraining programs and on-site corporate colleges have become a reality. In a 2018 McKinsey survey, 62% of executives said they will need to retrain or replace more than a quarter of their workforce before 2023.
Business model disruptions, demographic shifts, and automation of rote tasks are putting more pressure on individuals to learn, and on employers to give people the right skills at the right time.
There is reason for optimism. As we cover in our HR Trends 2020 report, there have been many advances in learning technology. Learning content is more plentiful, cheap, and accessible with the rise of massive open online courses (MOOCs) such as Coursera, Udemy, and Udacity.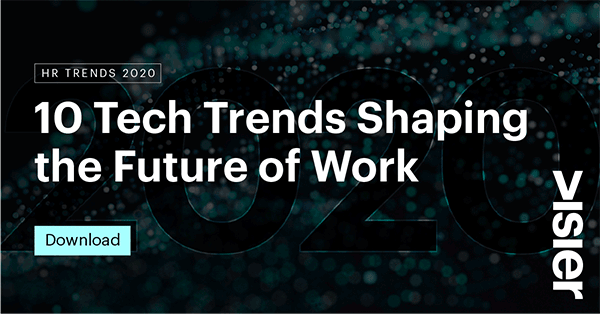 Many organizations have also experimented with providing a personalized "Netflix learning experience" for employees, leveraging Learning Experience Platform (LXPs), micro-learning systems, and adaptive learning systems.
Reskilling: Nobody is immune
Even with a willingness to explore new avenues, many challenges remain for learning leaders. While employee skills data has become more accessible, few organizations have mastered the art of skills data maintenance. L&D departments often use the LMS to measure learning effectiveness, which does little to determine whether learning investments are contributing to business goals.
Businesses must find ways to overcome these challenges because reskilling demands will only intensify as the pace of change continues to accelerate. Learning will no longer be a periodic one-and-done process, but a seamless part of work for everyone. Critical manager skill sets will also change because span of control will be broader with the rise of automation. Nobody will be immune from reskilling demands.
Over the next decade, organizations will proactively:
Hone in on learning's business impact. The availability of tools on the market that facilitate "in-the-moment" learning will continue to increase, but HR leaders will still be under pressure to determine whether the business is getting the ROI it needs from learning initiatives. More learning leaders will turn to a unified analytics platform that connects learning to all aspects of the employee lifecycle to business data, which will enable the C-suite to instantly see the impact of learning programs on business results.
Evaluate immersive learning solutions. Exciting advances in virtual reality (VR) and augmented reality (AR) have provided organizations with a promising way to give hands-on training for scenarios that are either dangerous or difficult to replicate in the real world. Only a few visionaries have adopted VR/AR for corporate learning programs; Gartner predicts that mainstream adoption is up to 10 years away. In the nearer future, organizations will start to evaluate immersive learning solutions to determine whether they provide substantial business value.
Tackle the skills data challenge. Getting up-to-date information about skills is challenging at best, if not impossible. Employees typically only update their skills profile when they are looking for work (and even then, they are making the updates on LinkedIn or to their resumes–not the company skills repository). Finding ways to keep skills data current and readily available will continue to be a challenge. However, with improvements in AI and machine-learning techniques, along with new nudge engine tools, technology leaders will come up with solutions to this problem.
If L&D falls under your area of responsibility at your organization, now is the time to get into the driver's seat. Follow these tips to future-proof your business with strategic learning initiatives–and elevate your own role within the organization:
Forecast the new wave of jobs and identify their corresponding skills.

Connect with senior business leaders and line managers to determine which skills will be in demand. This process will have to be constant and flexible, as skills needs will likely change every 5-10 years.

Determine how much of a learning investment is required to meet business goals using the time to productivity metric.

Time to productivity is very important because it is an indicator of how much investment is required to reach your business goals. To get this metric, calculate the sum of days to productivity for the analysis group and divide that by the number of employees in the analysis group. The more aggressively you need to shorten time to productivity, the higher the learning investment.

Monitor courses and compare learning outcomes so that they can drive the best business results

Dig into your people data to determine whether participants from a specific reskilling program are experiencing more internal movement, flowing from low-demand to high-demand positions.
This topic appeared as "Trend #3: Reskilling Goes into Overdrive" in our HR Trends 2020 report. Download the full guide to get more tips related to this trend and learn about 9 other trends that will impact HR and work over the next decade.
This article first appeared on HR Technologist.

Be the first to know!
Never miss a story! Get the Outsmart newsletter.