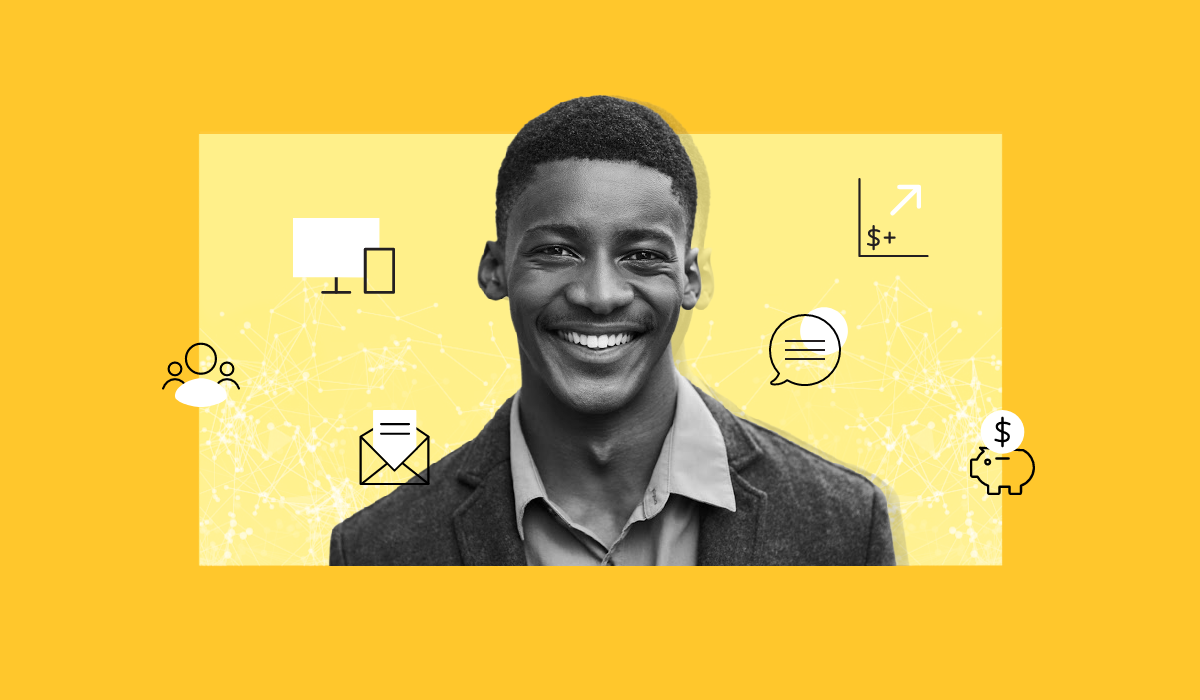 Over the past year, HR's role has become more important than ever—not just helping workers adapt to a rapidly changing work environment, but envisioning what the workplaces of tomorrow will look like.
With hybrid working models expected to become the norm, the pressure on Professional Employer Organizations (PEOs) will only intensify. It's crucial for PEOs to have the right information at their fingertips to inform decision-making, whether it's for a recommendation around pay raises or promotions.
PEOs know their customers have questions about turnover, compensation, and how to retain their people. Expectations are high, and in order to answer those critical questions about their customers' businesses, they need the right insights. But most small and medium-sized companies don't have the resources needed to accomplish this. That's where the power of people analytics comes in.
Bring the power of people analytics to your service offering
By leveraging people analytics, PEOs can get their customers to value faster by giving them the ability to drill into HR data in areas like employee mobility and benchmark their promotion rates against their peers. Our solution analyzes people data to generate actionable, easily understood insights that help organizations make evidence-based decisions.
Visier Embedded Analytics helps PEOs stand out from the competition and add value to their customers by offering advanced people analytics insights.
Visier Embedded Analytics for PEOs
Visier puts powerful analytics directly in the hands of PEOs, allowing them to help their customers achieve their people goals like reducing turnover, maximizing talent, or getting a handle on unnecessary overtime.
By connecting the data PEOs already collect to best-in-class machine learning and analytics, Visier transforms HR data into hundreds of pre-built visualizations, questions, and answers. Armed with information, PEO consultants can advise customers how to make better people decisions—without a background in analytics or data.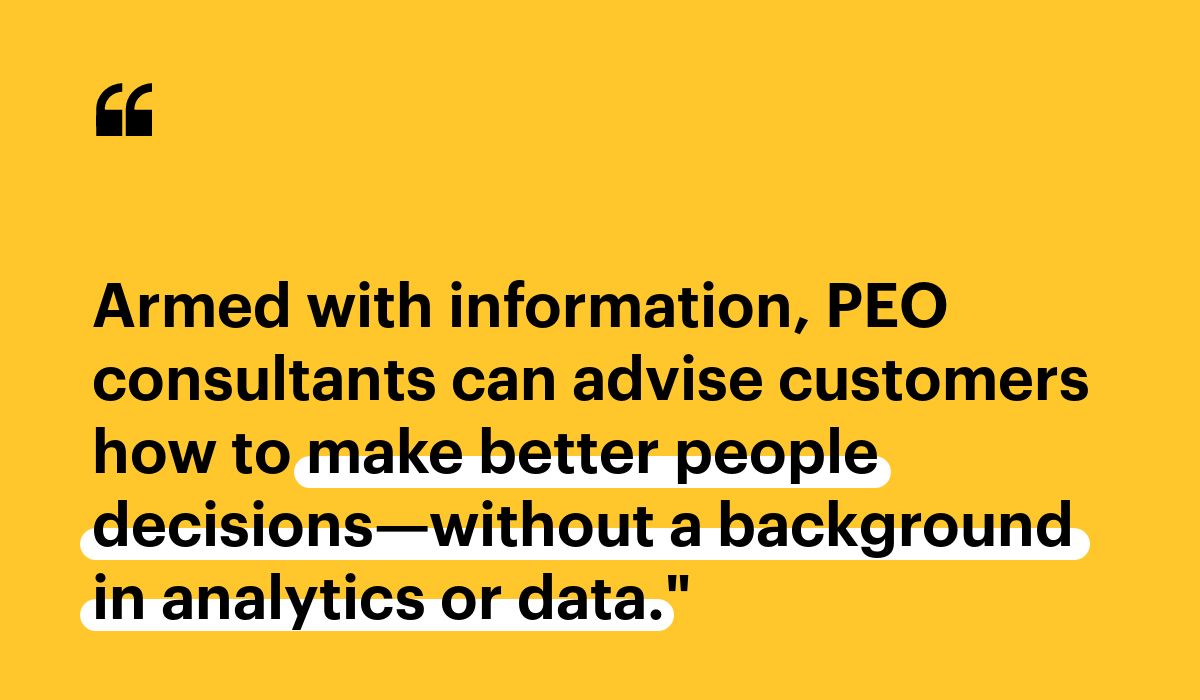 Visier Embedded Analytics allows PEOs to get clear and accurate insights into the health and success of their customers' workforces. With this information, PEOs can help their customers confidently:
Measure the benefits of benefits
Improve retention
Support a culture of diversity and inclusion
Drive stronger growth strategies
Get deeper insights into hourly and salaried workforces
Streamline all HR needs into one platform and vendor
Enhance the employee experience
Want to learn how your organization can benefit from Visier Embedded Analytics? Visit www.visier.com/embedded
About the author: Visier Team
People-centered ideas and insights by the editorial team at Visier.
Be the first to know!
Never miss a story! Get the Outsmart newsletter.
Related Articles
ASK VISIER
Succession planning means having candidates ready to be promoted into crucial roles. Find out how Visier can provide valuable insights.
ASK VISIER
You're not a compensation expert but you need to advise your managers on compensation? Visier can tell you how well your organization pays people relative to their peers and the market and why this matters.
EMBEDDED ANALYTICS
To discuss how HR tech providers can build products that truly respond to their customers' needs, we brought together three experts.