When it comes to workforce planning, this biotechnology company is a definitive leader.
On a monthly basis, the company's talent acquisition analytics team conducts a turnover and growth analysis that is compiled into a scorecard report. In parallel, a workforce plan is created along with predictive model overlays. The team pays special attention to anticipated headcount for the year, as well as month-over-month headcount changes.
This continuous process enables the biotechnology firm to plan for talent shortages by allocating the proper resourcing to support the gaps in the model, manage and source talent more effectively, and have more insightful conversations with stakeholders.
Preview of the future
This agile workforce planning methodology may seem advanced for the majority of organizations. However, we predict in our HR Trends 2020 report that it will become the de facto standard in the near future.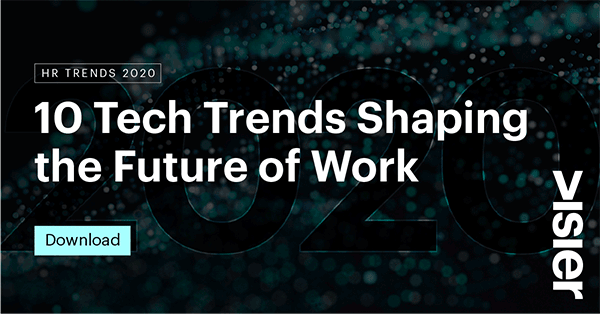 The pace of disruption will only accelerate, M&A activity will increase, multiple generations–including the bot generation–will be active in the workforce, and as traditional firms continue to transform into "tech-driven companies," jobs and the very nature of human work will continuously change.
Organizations will need to position themselves for agility, and the process that supports this–workforce planning–will need to become more agile itself. But workforce planning and modeling technology adoption has yet to reach the mainstream.
From data wrangling to talent strategizing
Many organizations have attempted workforce planning with spreadsheets, which require a lot of data wrangling and cleanup to manage. One HR leader at a healthcare organization recalls trying to do workforce planning using spreadsheets. "But it was all for naught," he says.
It was only until his organization switched to cloud-based, continuous planning with data hosted by a third party that they started seeing results. With the right tool, they could perform scenario modeling, understand exactly how much money would be saved by turnover reduction, and distribute the task of planning to the people who knew what was needed.
Clearly, relegating the workforce planner's job to that of spreadsheet wrangler is no longer necessary; with advances in analytics technology, planners can become truly strategic. In the near future, having become comfortable with cloud-based HR technology solutions, more HR leaders will turn to SaaS planning solutions to:
Become more collaborative. When workforce planning is done in a vacuum, HR and senior leaders often miss crucial feedback from line managers and other subject matter experts about requirements that are on the horizon.
Deliver in-the-moment talent plans. When workforce plans are refreshed on a shorter cycle, they are more accurate. More organizations will develop the agile capabilities to quickly realign resources to different projects as they become more critical.
Get predictive. HR leaders will be under pressure to accurately forecast how many employees are likely to leave so they can plan for the right number of new employees to hire and train. Analytics-driven planning will provide the foundation for future-proofing the business.
Agile workforce planning does not have to be a daunting task. Consider the following tips to help you get started:
Engage a strong coalition of sponsors for continuous workforce planning.

Garner support across HR, Finance, and the central corporate planning function.

Look to reduce the number of times your team manually pulls data from disparate systems.

When this process becomes automated and analytics-based, you can look ahead at how many open positions need to be filled, when they must be filled, and where in the organization they are needed the most.

Look for workforce planning technology and tools that enable you to create and compare different workforce planning scenarios (each with different workforce movement and cost assumptions).

With multiple scenarios, not only can you choose the best option for your organization, you can have contingency plans in place.
This topic appeared as "Trend #4: Workforce Planning Gets Agile" in our HR Trends 2020 report. Download the full guide to get more tips related to this trend and learn about 9 other trends that will impact HR and work over the next decade.
About the author: Ian Cook
Ian is an advocate for the crucial role that people play in helping companies thrive. His career has focused on enabling people, teams and companies to perform at their best. For the last 15 years Ian has been helping leaders elevate their HR strategies and programs through the effective use of people analytics. At Visier, Ian led the development of our market leading solution and is now focused on the overall strategy for the people analytics business.
Be the first to know!
Never miss a story! Get the Outsmart newsletter.
Related Articles
PRODUCT INSIGHTS
How can leaders anticipate the work impact of AI, and will that impact be different? Dr. John Boudreau, a USC professor, shares the research on this.
LEARNING AND DEVELOPMENT
Billion-dollar retraining programs and on-site corporate colleges have become a reality. Follow these tips to future-proof your learning initiatives.
TRENDS
We predict in our HR Trends 2020 report that people analytics will continue to spread. Here's how organizations can extract real value from this technology.