Winter 2023
What's New at Visier
Learn about new product innovations, read in-depth research reports on people analytics trends, get the latest news about Visier, and sign up for upcoming events.
New Offering
Workplace Dynamics
Gain a complete view of employee collaboration to help enhance productivity and improve workforce effectiveness. Workplace Dynamics helps target burnout risks and empowers individual contribution and growth.
Find out more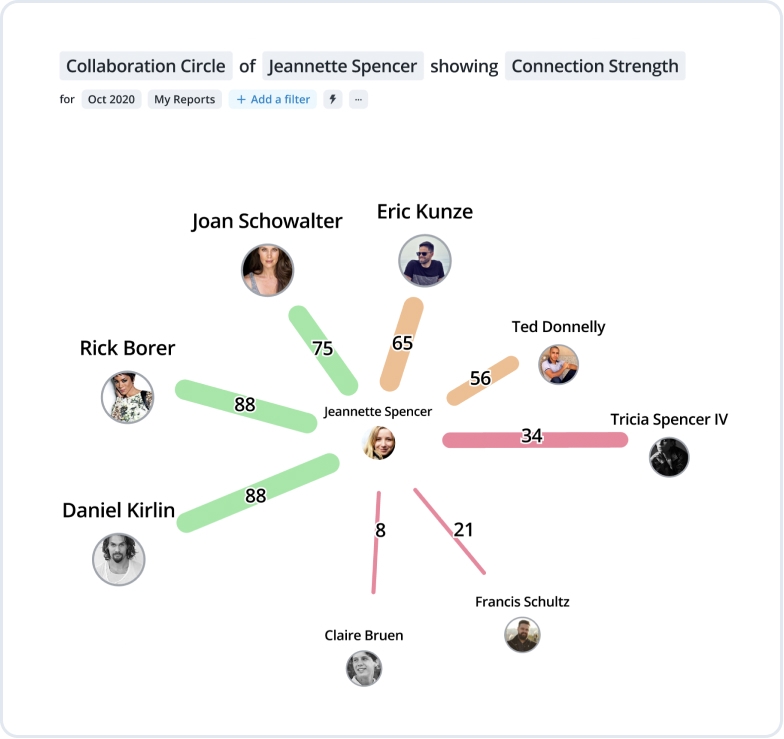 Location Check-Ins
With hybrid work becoming increasingly prevalent, it's crucial to understand how dynamic work environments are impacting the business. Location Check-In helps you understand how hybrid and remote work is impacting performance, productivity, and turnover.
Exception Alert
Detecting an exception is powerful in any application. This feature raises a flag anytime a metric is outside of the historical norm for your organization, helping to save hours of analysis work, and ensures hidden risks are detected and addressed early.
Visier People® Mobile
Visier People is now available on mobile devices using a web browser, allowing you to access critical guidebooks and analyses, share important content with other users, and more—straight from your mobile device!
Explore Visier's research reports and thought leadership content to spark new ideas.
Featured insights
Workplace Trends 2023: Brace for Mutual Impact
In most industries, the last 25 years have been marked by an almost breathless obsession with the customer—how to acquire them, how to keep them, and how to maximize their lifetime value. The next 25 years will be similarly consumed by the employee—how to acquire them, how to keep them, and how to maximize the value they contribute to a business. These workplace trends will not only help organizations learn from the past to better the present, but also prepare business leaders and employees for what is to come.
Access the report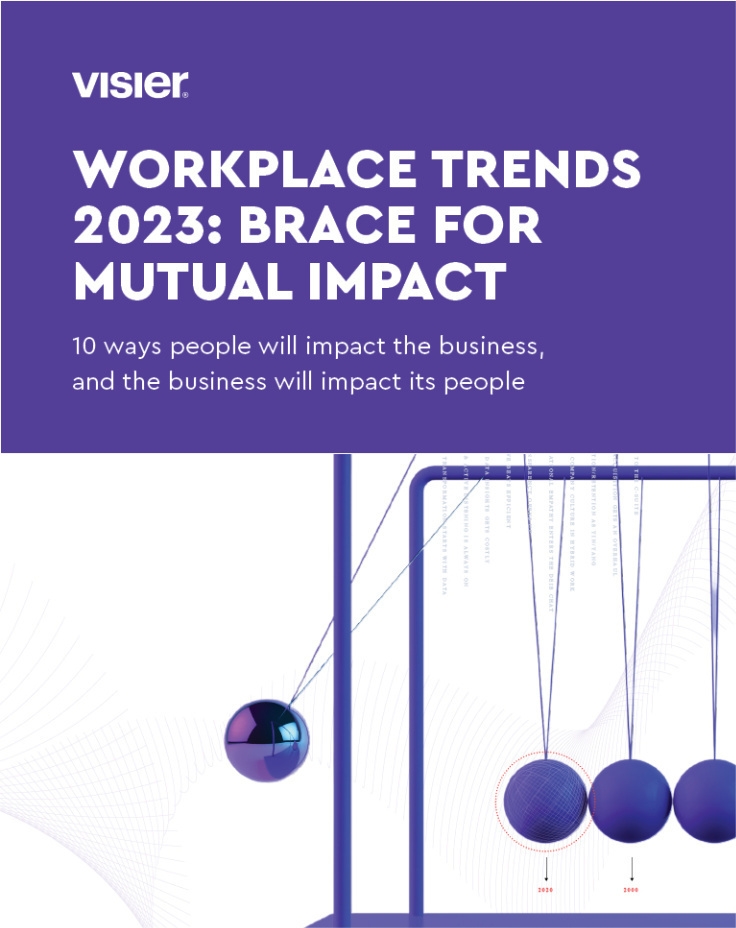 Leading-edge research and insights
Events & webinars
"Thanks to Visier it's possible to access staff information immediately and it's much easier to devise strategies that are consistent with the development of workers and suitable to achieve job skills."
Gillermo Jose A., System Manager
Check out our previous release
Fall Release 2022
This release includes capabilities to analyze employee OKRs to better understand the drivers of goal achievement, helping to optimize strategies that boost productivity and goal attainment.
Take a look
Let's get started
Discover how Visier provides the answers you need to make your people count, manage change, and drive business impact.