Fall 2022
What's New at Visier
Learn about the most recent product innovations, read in-depth research reports on current people analytics trends, the latest news headlines on Visier, and sign up for upcoming events.
New Offering
Skills Planning
Identify and fix skill gaps in your company. Define a plan of action to hire and retain employees more effectively, and positively impact productivity and profitability.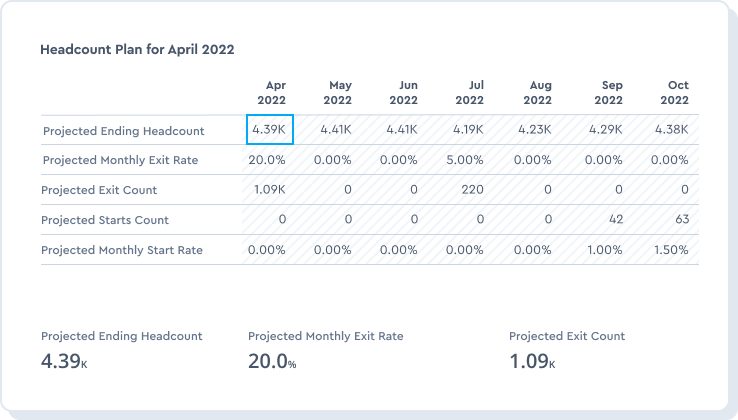 Benchmarks
See how you compare with industry peers on people metrics via accurate and timely data obtained from hundreds of organizations. Additional benchmark metrics cover exits and new hires and external starts, providing a broader context and more accurate comparisons in these key areas.
Career Paths
Drive internal development initiatives by viewing potential career paths based on job names and understanding the fastest or likeliest career path to a specific job. Have more meaningful conversations with employees and better support their growth and your business objectives.
Key Insights
Get insightful perspectives on data visualizations helping you to move from questions to answers faster. This new functionality automatically generates top insights, describing the significance of the data you're seeing and highlighting the most relevant information.
Explore Visier's research reports and thought leadership content to spark new ideas.
Featured insights
Workplace Trends 2023: Brace for Mutual Impact
In most industries, the last 25 years have been marked by an almost breathless obsession with the customer—how to acquire them, how to keep them, and how to maximize their lifetime value. The next 25 years will be similarly consumed by the employee—how to acquire them, how to keep them, and how to maximize the value they contribute to a business. These workplace trends will not only help organizations learn from the past to better the present, but also prepare business leaders and employees for what is to come.
Access the report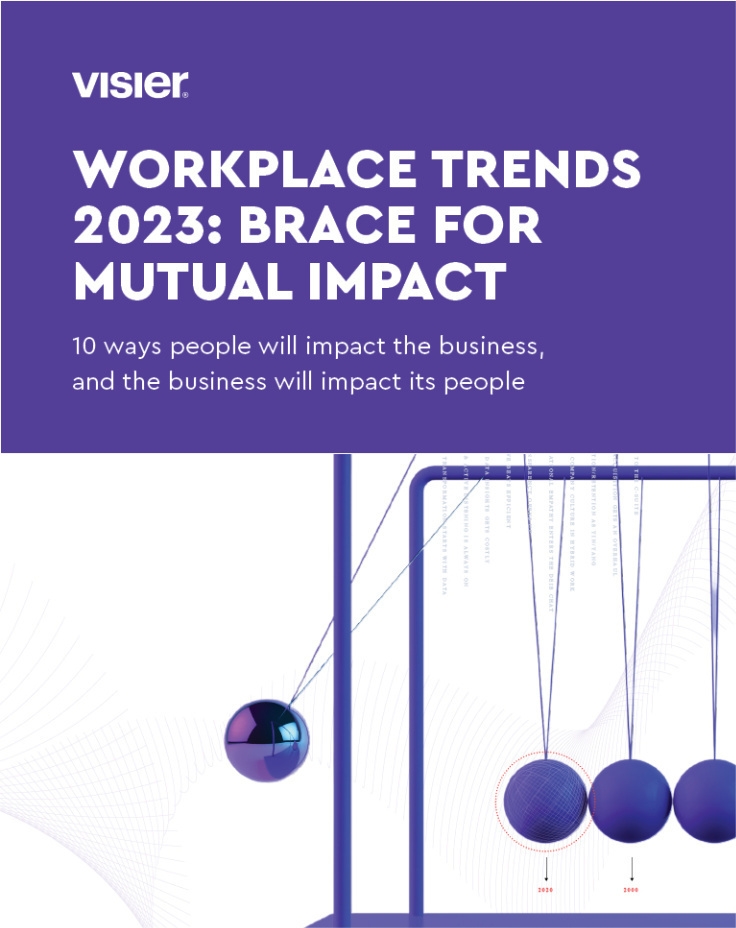 Leading-edge research and insights
Events & webinars
"Thanks to Visier it's possible to access staff information immediately and it's much easier to devise strategies that are consistent with the development of workers and suitable to achieve job skills."
Gillermo Jose A., System Manager