Visier Workforce benchmarks
Empower business decision making with HR benchmarking
Compare your performance to benchmark datasets from 20,000+ organizations, so you can make informed business decisions with impactful HR metrics.
Subscribe to Visier Benchmarks today!
Evaluate your organization's performance side by side against market benchmarks
Download datasheet
Direct data source
Data comes from Visier proprietary sources covering 17 million actual labor records from companies of varying size and industries.
Unconstrained filtering
Filter each metric by 10 key dimensions without any constraints—including location, industry, manager, job function, and more—to maximize flexibility in building benchmarking reports.
Ongoing quarterly updates
Benchmark data is devalued unless it is updated regularly. All metrics in the datasets are updated on a quarterly basis to ensure timely insights for decision making.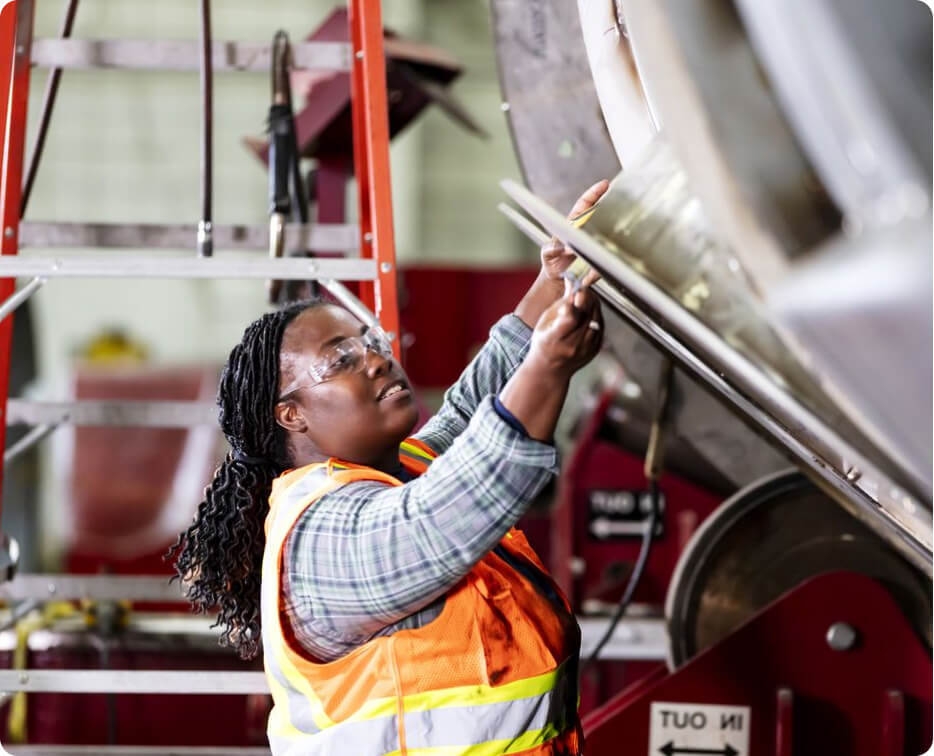 Comprehensive datasets covering HR metrics for your industry
Access key HR metrics in benchmark sets for your industry and filter by different dimensions including location, manager, age, and gender.
Industries coverage

: Retail; Wholesale; Food and Beverage Services; Banking; Insurance; Administrative and Support Services; Professional, Scientific, and Technical Services; Consumer Good Manufacturing; Chemical

Demographic benchmarks

: Minority Ratio, Female Ratio, Headcount by Age, Headcount by Ethnicity

Career benchmarks

: Promotion Rate, High Performer Ratio, Headcount by Tenure, Headcount by Job Function

Exit benchmarks

: Resignation Rate

Manager benchmarks

: Manager Ratio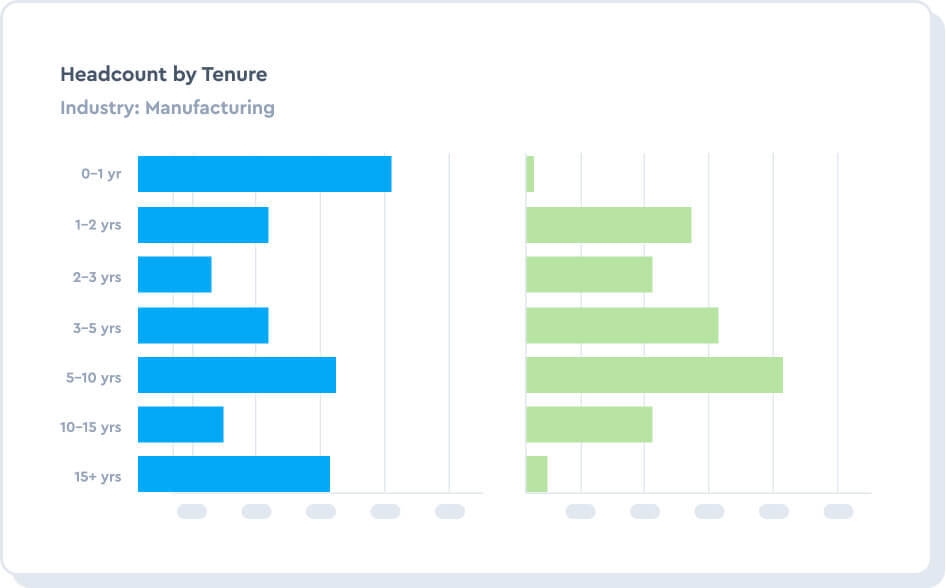 Inform HR best practices with benchmark HR metrics
Reveal your organization's workforce health with a holistic view through workforce benchmarks including Career, Manager, Demographic, and Exit benchmarks.
Use labor market benchmark data to identify risks, find underperforming areas, and reshape business strategy for future workforce needs.
Understand your organization's competitive edge on the market to evaluate how to prioritize and invest in key workforce initiatives.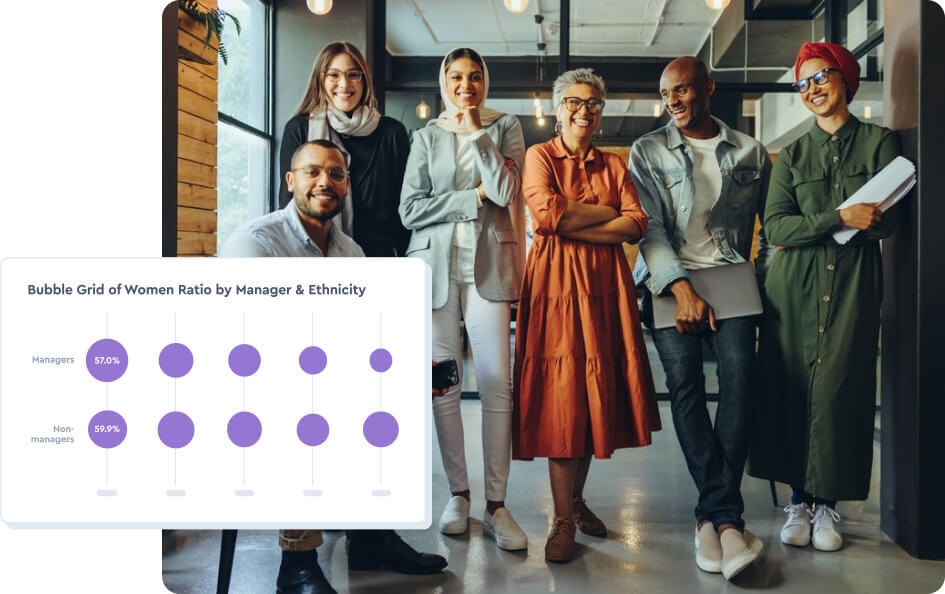 Workforce diversity benchmarking to steer DEI strategy
Measure workforce diversity performance against peer organizations through key DEI benchmark metrics.
Get up-to-date DEI metrics including Female Ratio, Minority Ratio, and Headcount by Age in the Demographic Benchmarks to understand the level of diversity of your organization compared to peers in the market.
Set objective goals based on benchmark performance of peers, industry, and the market to build effective frameworks to measure progress against.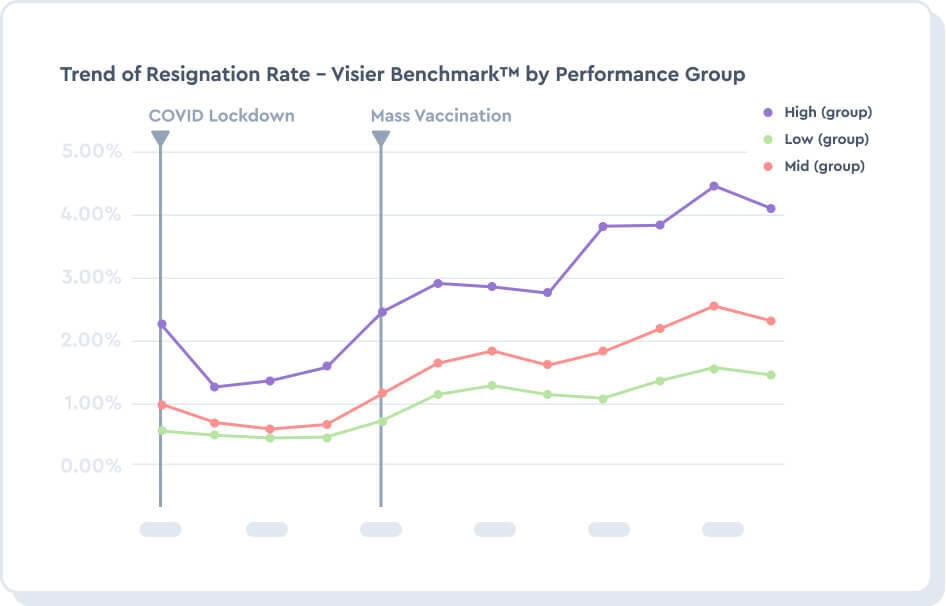 Recalibrate employee retention with Exit Benchmarks
Understand how your employee turnover benchmarks compare across your industry to guide retention strategies for the most critical talent segments in your organization.
Assess the industry-specific retention level among managers and evaluate your organization performance against peers.
With Career Benchmarks, you can compare other dimensions to retention like Promotion Rate, High Performer Ratio, and Manager Ratio to optimize business strategy.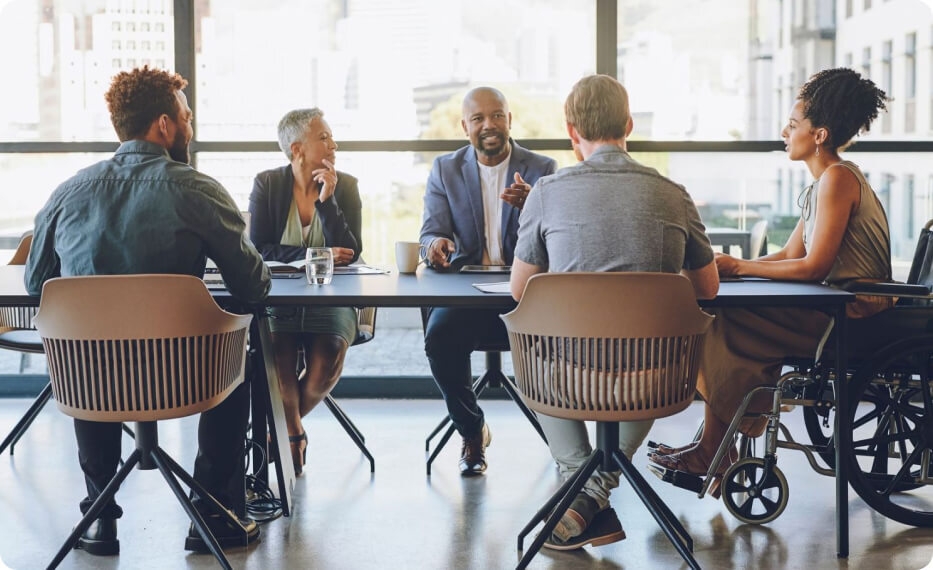 Prioritize the right workforce initiatives
With clearer insight into how your workforce compares with peers you can focus in areas that will move the needle.
Highlight your strengths so you can focus your strategy where your workforce performs above average.
Connect to business outcomes with data-backed workforce recommendations and strategies.