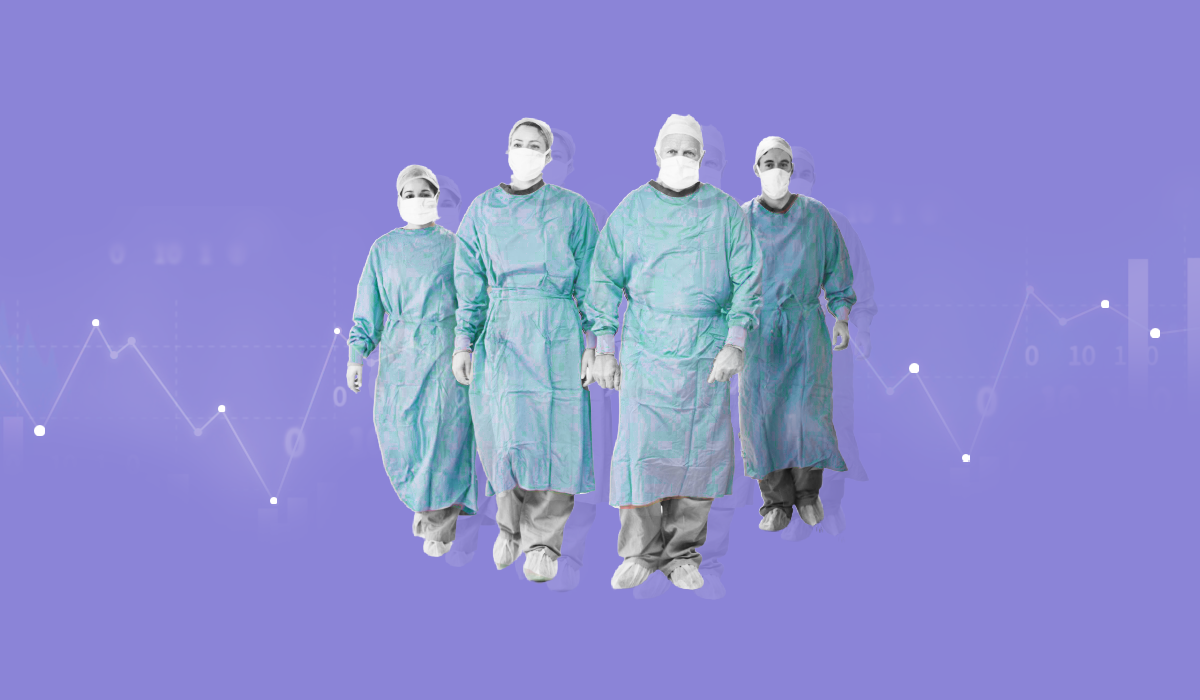 During one of our latest webinars, Ian Cook, VP of People Analytics at Visier, and Kristi Roe, Head of Healthcare Experience at Medallia discussed how hospitals can respond to the new reality of work with a look at winning strategies that impact revenue, including clinical quality, retention, and overall costs. This is a recap of their conversation.
The people who work in healthcare are truly the heart of the industry, but unfortunately, a concerning trend continues to take shape around resignation. We're already facing staffing shortages, and the U.S. Bureau of Labor Statistics projects that 11 million additional nurses are needed to avoid a further shortage.

To stop this trend's impact on your organization and improve patient care, you must see what can't be seen and hear what can't be heard. This is possible when you integrate experiential data and go beyond what patients think and feel. Then, you marry that with operational data to gain comprehensive insights into what patients and employees experience.
There are breadcrumbs that patients and caregivers leave everywhere. Using data about these day-to-day experiences and events will empower you to take meaningful action.
The employee experience link
It's no secret that when employees are happy, patients have a better experience. They have better care quality and safety outcomes, which also increases loyalty. According to Gallup, companies that have happier employees show 147% higher earnings per share than their competitors.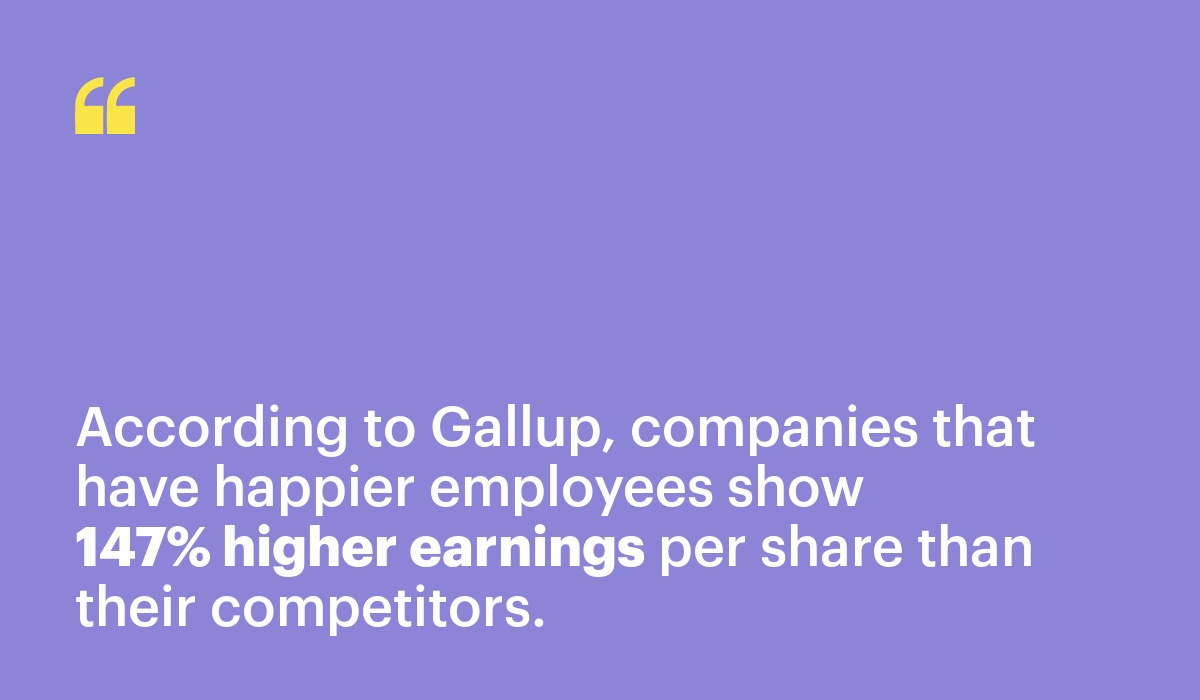 The question is: How do you achieve this? What can you do to improve the employee experience? Integrating patient and staff member experience insights allows you to begin to see what leads to different outcomes.
The reality is, there are common friction points that happen between patients and caregivers, which you can work to avoid. For example, if the doctor is looking at the computer the whole time they're seeing a patient, that's likely to have a negative impact on the patient's perception of care quality. The cause may be the doctor struggling to enter information into the electronic health record system during the visit. Therefore, cumbersome software leads to worse patient care.

Focusing on micro-moments plays a critical role in uncovering frustrations. You can also go beyond negative feedback and see what connects patients and caregivers. Both of these can come together and inspire action to improve experiences.
Making healthcare people-centric
Improving employee experience comes down to two things. The first is listening and giving all individual voices a platform to be heard. The second is using your employee data to get information on the things that impact the business. Collecting this data won't serve a purpose if you don't have a way to see how it relates to the experiences within your organization.

It's not about measuring the work HR is doing, but the effect that HR has on the outputs. Resignation rates, absences, pay changes, and management changes all play a role in whether or not your organization can achieve its goals. You need insights to make those connections. Not just data for the sake of data, but the ability to see where there are problems that you need to resolve.
Gathering actionable data means more than a few checked boxes on exit surveys. Data about what's happening in the organization along with employee input is what enables preventative action. This way, you can predict events that could trigger resignation.

Using the right technology to consume and leverage that data will help you move from access, to insight, to action and help you focus on what really counts to support business goals. When you elevate the way you care for people inside your organization, you also elevate the care for all the people who interact with your company.
Combining employee experience + customer experience data to drive action
In healthcare, it's critical to get clear on what your triggering events are, both good and bad. If you don't know the triggering events, you'll end up chasing irrelevant points of data. Gaining real-time employee experience data and patient experience data allows you to understand the business in new ways. It empowers you to connect patterns with visible outcomes.

Visier and Medallia are collaborating to provide HR and people leaders with a comprehensive view of the employee that brings together people data with employee experiences. This complete view will enable organizations to predict employee behavior and take action to avoid turnover and improve productivity. You can find out more about the partnership and see this webinar in full here.
About the author: Visier Team
People-centered ideas and insights by the editorial team at Visier.
Be the first to know!
Never miss a story! Get the Outsmart newsletter.
Related Articles
LEADERSHIP
A lack of trained leaders for future roles is yet another pandemic fallout. Organizations can overcome, though, by sharing power and listening. Here's how.
TRENDS
There are many drivers of The Great Resignation, but new research shows a large number of employees are leaving their jobs in search of skills.
LEADERSHIP
Stacia Garr of RedThread Research reveals why C-suite leaders who embrace people analytics outpace competitors who haven't unlocked this superpower.