A platform built for people and their workforce data
We answer your workforce questions, which include interactive visualizations, secure exploration of analysis, comparison, what-if analysis, data journalism, and much more—allowing robust, self-service exploration.
A foundation for analytic success
Storytelling with data
Organized by topics, Visier's storytelling approach makes it easy to discover answers. Whether you use our delivered analysis story collections or create and share your own, Viser makes it easy to drive decisions.
Event-based data management
Visier gets messy, complex HR data into shape, preparing it and making it insight-ready. Visier is time-based and built to capture the history of people, which ensures you can identify the trends that matter.
Patented in-memory database
Complex queries and calculations, like risk of exit, take milliseconds informing you faster so that you can act. With our patented in-memory database, you can refine and explore your data on-the-fly.
Dynamic security
Enable secure self-service across your organization without risk and without a stable of report writers. With Visier's role-based access, the user's profile determines access so everyone's privacy is protected.
Lifecycle management
Without constant maintenance of data models, queries, and security, BI projects fail. Visier maintains and extends the solution so that it evolves and grows with you, including changing and adding data sources.
Data sources
Visier People accepts data from any solution, including old files sitting on your desktop, so that you can unify your disparate HR solutions and add in other valuable people data creating a single source for answers.
A foundation for analytic success
Data storytelling and described insight
Organized into topics of inquiry, Visier makes it easy for you to discover the stories behind the data. With headings and guidance built around our delivered analyses, and the opportunity to create and share your own stories, Viser makes it easy to tell stories and drive decisions.
Analytical model designed For people data
Seamlessly connect your HRIS and ATS instantly via API—no additional IT support needed. Your people data is safe, secure, and flexible for continuous growth as your business needs grow and change.
End-to-end management
Disparate data is a thing of the past. Transform even messy HR data into meaningful actions. Bring in historical and current HR data from your HRIS and ATS, then let Visier manage everything. Data in, insights out.
Data sources
Populate charts, graphs, and visualizations using HR data from your HRIS and ATS. Visier connects with Namely, Ceridian Dayforce, UltiPro, ADP Workforce Now, Bamboo HR, Greenhouse, and Lever, with more on the way.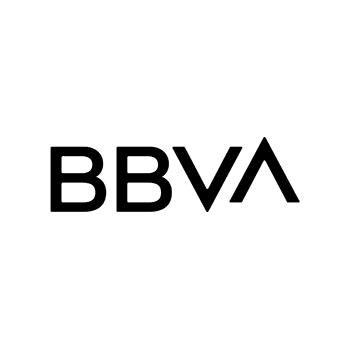 BBVA USA case study
BBVA USA capitalized on workforce insights and reduced annual turnover by 44%.
Read Case Study
Make better business decisions every day
Get in touch or schedule a demo