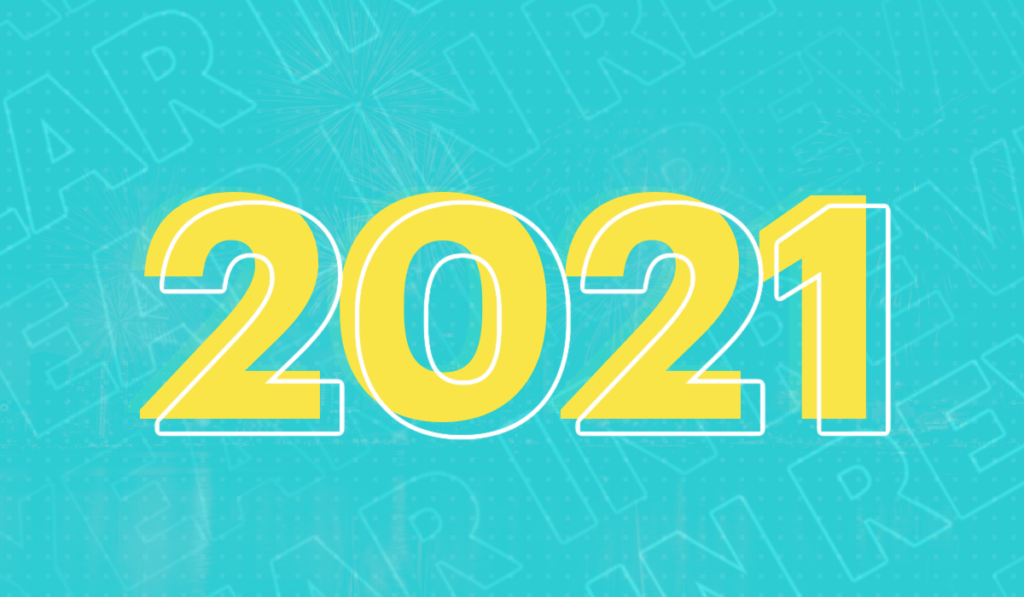 Both employers and employees have been through a lot this past year: The Great Resignation, high levels of burnout, disappointing DEI progress, and of course, the continued challenges we face due to the COVID-19 pandemic. While we might be slightly better off than where we were at the end of last year, the lasting effects of 2020 are palpable. Work has changed. We have changed.

Despite the work that still needs to be done, we've witnessed people leaders do amazing things this past year: Check out our Top 25 HR Leaders to Watch in 2022 for their words of wisdom to all HR leaders for the new year.
Visier is looking forward to a better future of work, one that is centered on businesses greatest asset: Its people. But before we toast to the new year, let's look back at what we've accomplished in 2021. 
Meet the new Outsmart blog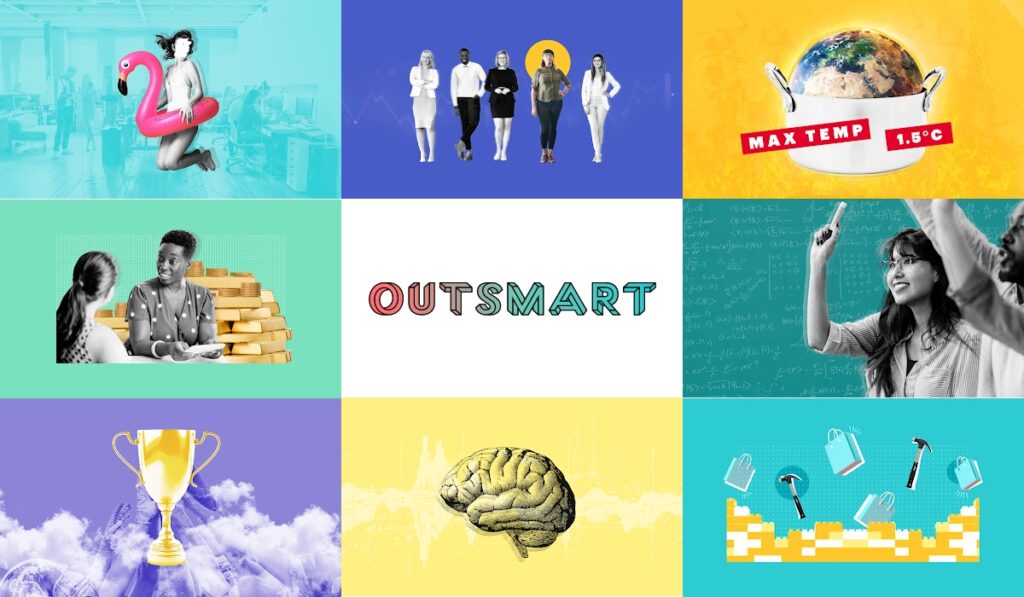 If you're reading this, you're on our newly rebranded blog, Outsmart. Along with a new name, this year we rolled out a new design style, editorial pieces on urgent work issues, and added weekly columns like Ask Visier and The C Sheet.

Some of our most-read articles from this year: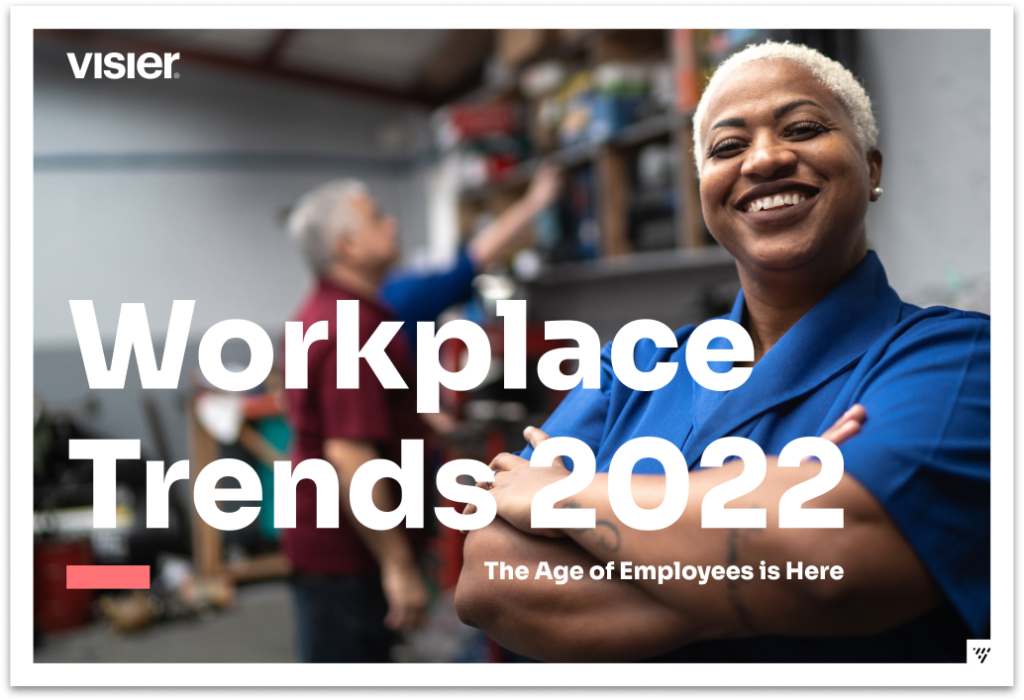 We also declared that the Age of Employees is here with Workplace Trends 2022, an eBook that covers the top ten areas that reflect the people-first management attitude that will dominate 2022 and beyond.
We also launched new guides to help you make better people decisions like:
New Research to Inspire Your 2022 People Management Strategy
We published several research reports to that uncovered new and critical insights about pressing workforce trends:
This report highlights the significant management and pay gaps that exist for underrepresented groups, the progress that has been made, and how employers can narrow the gaps even further, faster.
This report examines resignation trends and who's at most risk of leaving organizations.
This report looks at the root causes of burnout, which employees are feeling the most depleted, and how employers can better support their employees.
Outsmart Global Conference 2021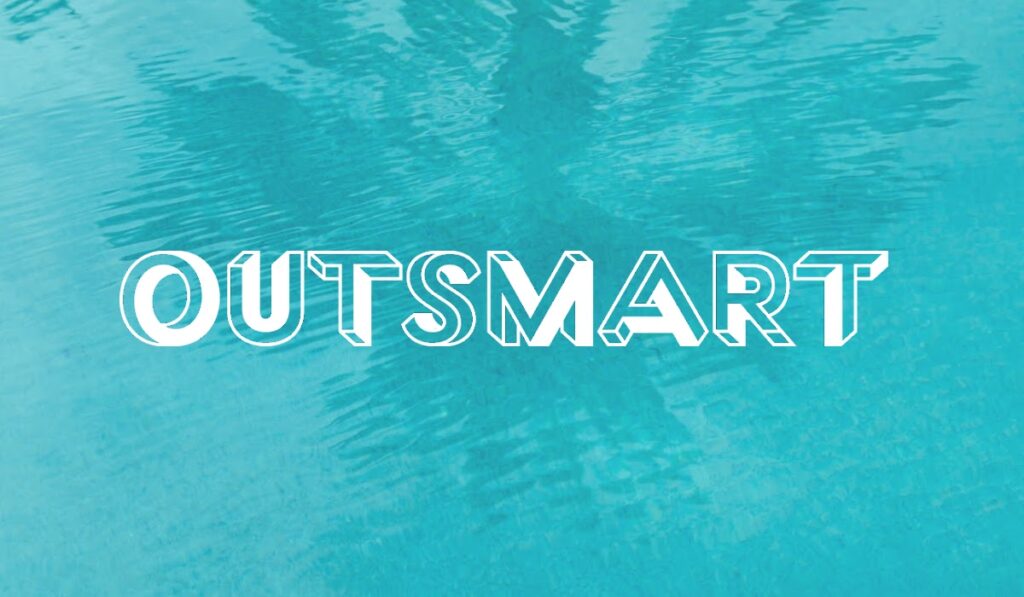 In May, our annual Outsmart conference brought together over 2000 attendees from around the world and 50 amazing speakers for two days of inspiring and thought-provoking conversations, which you can watch for free and on-demand from the comforts of home.
Want to attend next year's conference? Get your tickets now for Outsmart 2022.
Visier Brings Home Series E Funding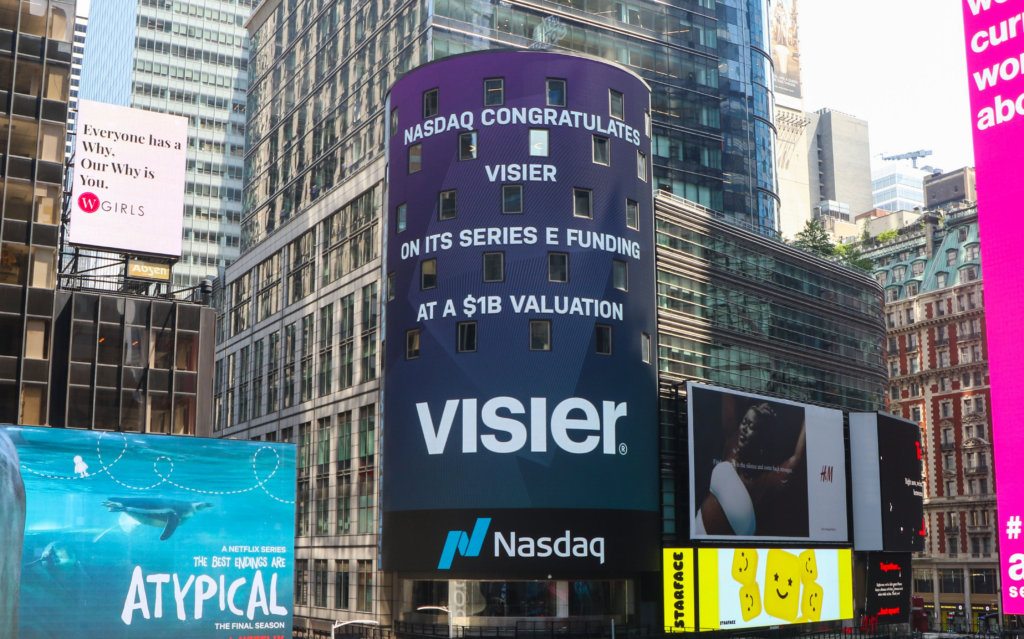 In June, we raised $125M in Series E funding led by Goldman Sachs Asset Management (Goldman Sachs) at a valuation exceeding $1B USD. To celebrate, our founders shared the story of when they began building Visier from a small, Vancouver townhouse in 2010, to reaching unicorn status.
Introducing Visier NOWTM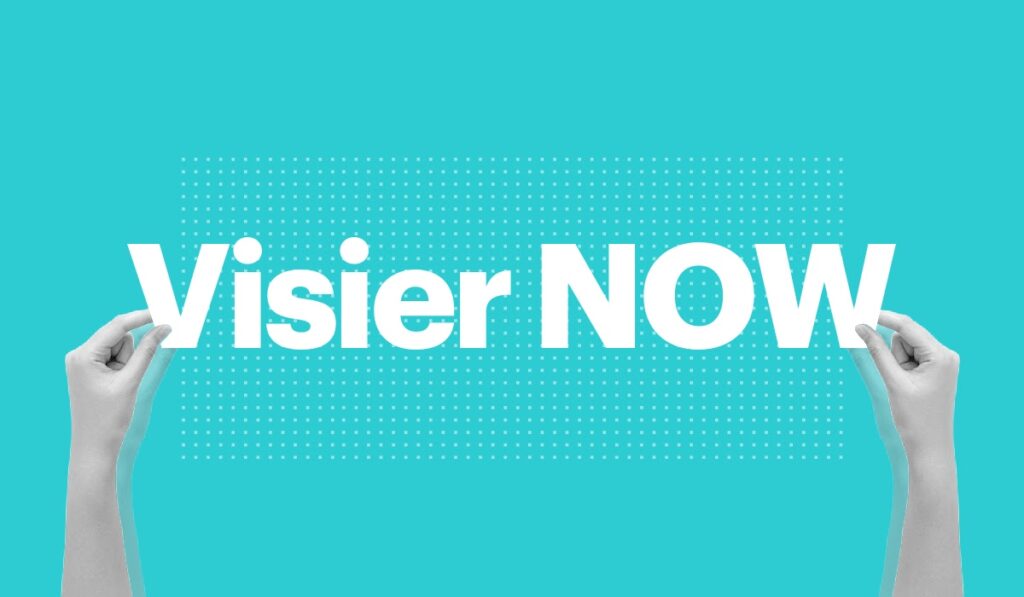 In August, we announced Visier NOW™, a new family of purpose-built packaged solutions. Designed to specifically address today's urgent workforce challenges, the suite of Visier NOW solutions includes:
Retention Focus, a service that provides an early warning system for retention risks, the specific drivers of employee turnover, and the tools for heading off employee exits. This packaged solution lets HR leaders, people managers, and executives get ahead of employee resignations and associated staffing issues before they happen.
Guided Diversity Planning, the first, and only, purpose-built workforce planning solution available for achieving diversity, equity and inclusion (DEI) goals. Using Visier's analytics and planning capabilities, this solution allows HR leaders and executives to set and work toward C-suite and board-level DEI goals, guided by data and predictive insights.
The First HR Super Leaders
This year brought our first round of HR Super Leaders, a profile series that celebrates our customers that led their organizations through tough times by harnessing their HR superpowers—daring, vision, empathy, strategy, and connection—and proving that anything is possible when you put your people first.
Read about some of our Super Leaders here:
Prepare for the Future of Management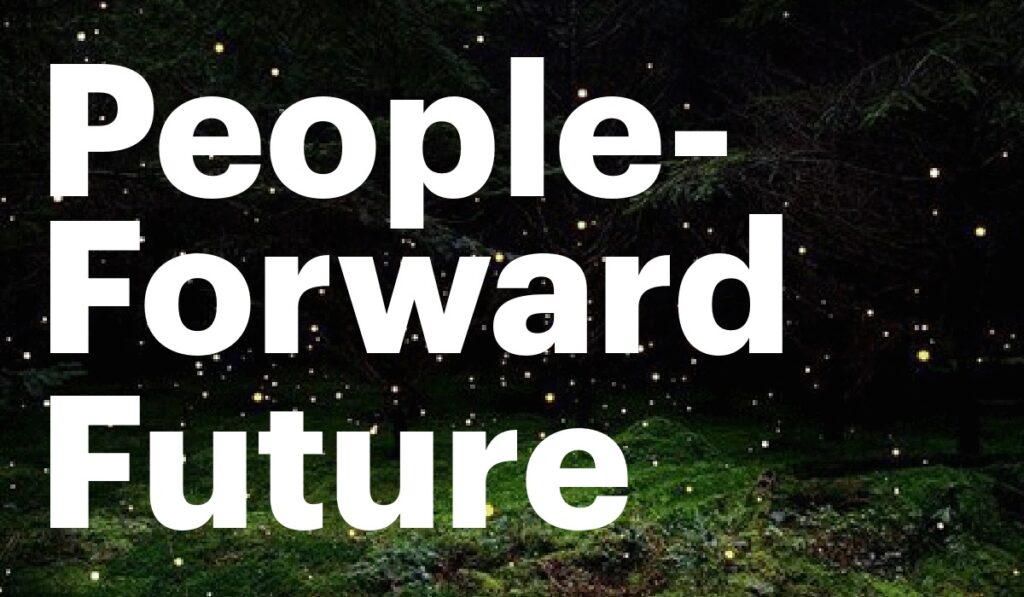 As the year came to a close, we were busy looking ahead to the People-Powered Future that will dominate 2022 and beyond.
Join Visier and Deloitte for a January 26th webinar on the future of work, and how people insights are imperative for fueling a people-powered enterprise ready for the challenges of the future.
You don't want to miss this kick off to the new year—save your webinar spot today.
Be sure to also check out our newest guide, 5 Things the C-Suite Should Expect from a CHRO, on how the C-Suite, CHRO, and people analytics work together to manage a more productive workforce.
What it means to manage people and teams will never be the same. And how you meet this challenge will make all the difference in your company's future. Here's to a healthy, prosperous, and people-first 2022!
About the author: Grace Sheppard
Grace is a content marketing coordinator at Visier, where she helps create and organize ideas. She has experience in a variety of marketing roles, including social media and event management. Outside of work, Grace enjoys writing fiction and walking with her dog, Pippy.
Be the first to know!
Never miss a story! Get the Outsmart newsletter.
Related Articles
HR GLOSSARY
Here we define employee engagement, and share how it's measured its implications on the workforce.
HR GLOSSARY
What is compensation and how does its definition vary by company? We answer those questions, plus the value employees put on compensation.
PRODUCT INSIGHTS
To thrive in a changing marketplace, organizations need an understanding of their skills data to make fast, accurate decisions about their people.