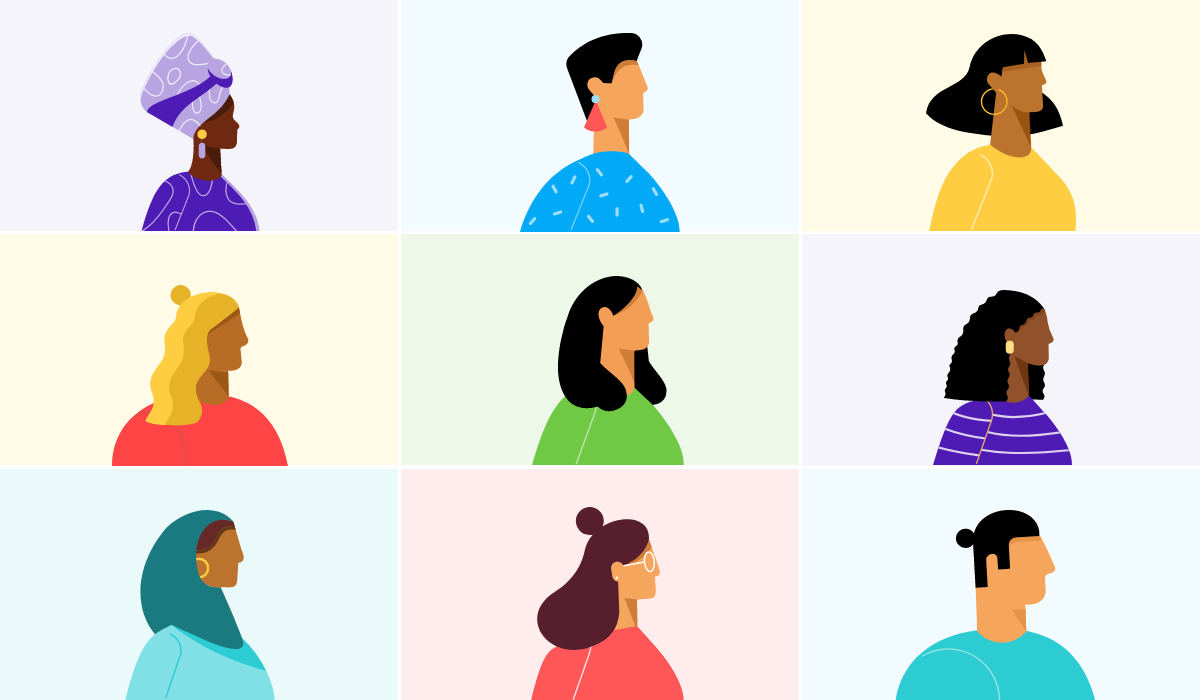 In 2020, we watched our world change. We saw the first modern day global pandemic take hold of us, and then we witnessed a societal awakening. One thing that hasn't changed, however, is the continued contributions of women in business, sport, healthcare, family, academia, and more. This March, we're celebrating Women's History Month by shining a light on a statistic we're pretty proud about: In 2021 Visier increased women in leadership by 10% to reach an all-time high of 38%—well on our way to reach our goal of gender parity by 2025.
In 2021, Visier set a goal of increasing the percentage of women in management positions by 6%. We ended 2021 with a 10% increase in women in management and we also celebrated 45% of our new hires in 2021 being women.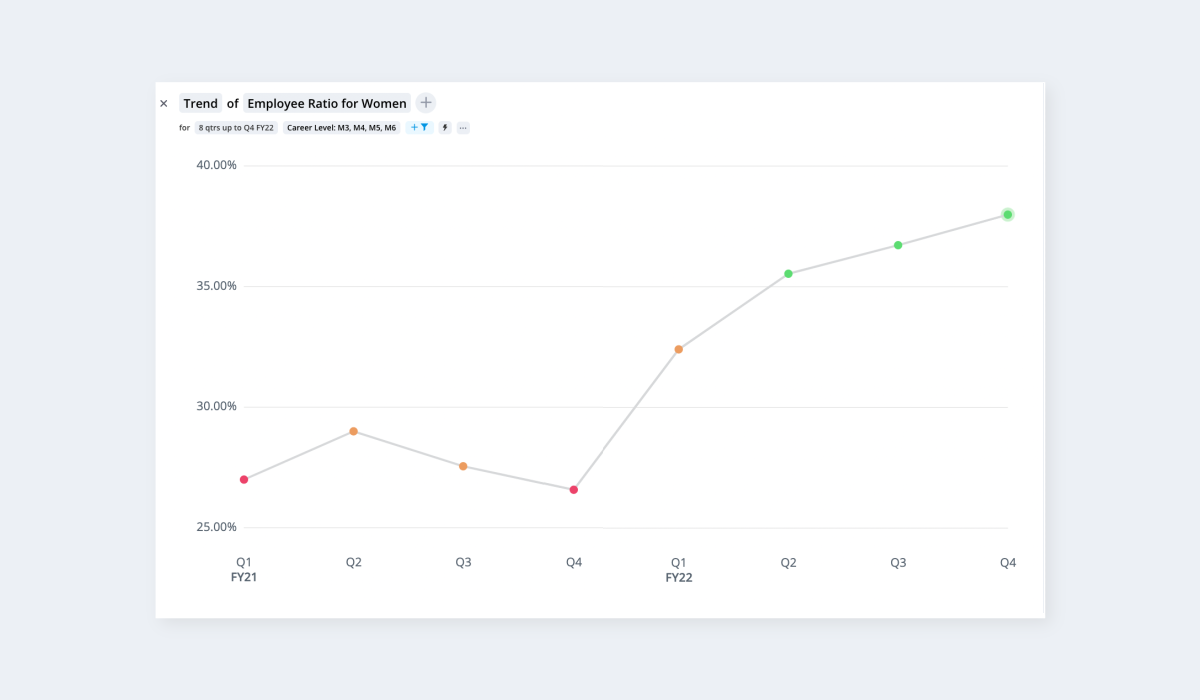 Early in 2021, Visier released an InsightsTM Report, Cracks in the Glass Ceiling, about the gender divide in leadership and internal movement. The research found that while there were more women in management positions, those women were "much less likely to succeed a [man] in an upper management role than men are to succeed a [woman]." The report also states that more women are replacing men in lower manager roles, but isn't significant enough of a shift to impact the gender pay gap.
---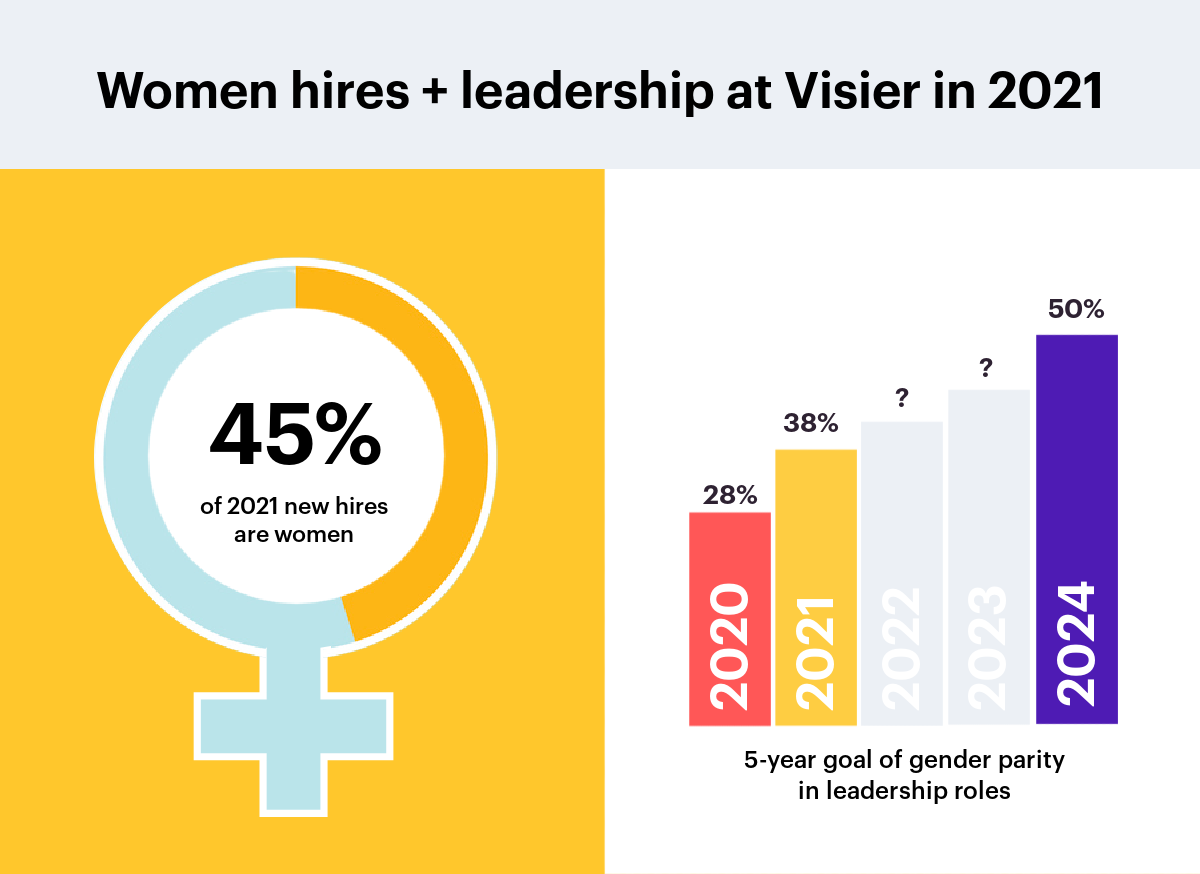 ---
Amplifying women and more through new DEIB efforts
The value of Diversity, Equity, Inclusion, and Belonging (DEIB) in our lives was made more prevalent during the past couple of years as protests surged around the globe in the name of racial equity and against police violence. Conversations about Trans rights and women's reproductive rights were at the forefront of daily news, as were disability and LGBTQIA2S+ rights. At Visier, we saw these hot topics pop up in work conversations, and in the various needs of our employees and customers.
While DEIB has been a part of Visier's landscape for a long time, it came into focus by this social reckoning. At Visier, we were able to launch a D&I Advisory board to reflect on what we were already doing and what we could be doing better to make our workplace safe and inclusive.
---

---
To support that growth, here are some of the programs and initiatives that Visier's D&I Advisory Board launched in 2021:
Anti-Bullying, Harassment and Discrimination Policy, including training
A "Managing Bias" course
Promotion Impact Review
And an Annual Pay Equity Review
---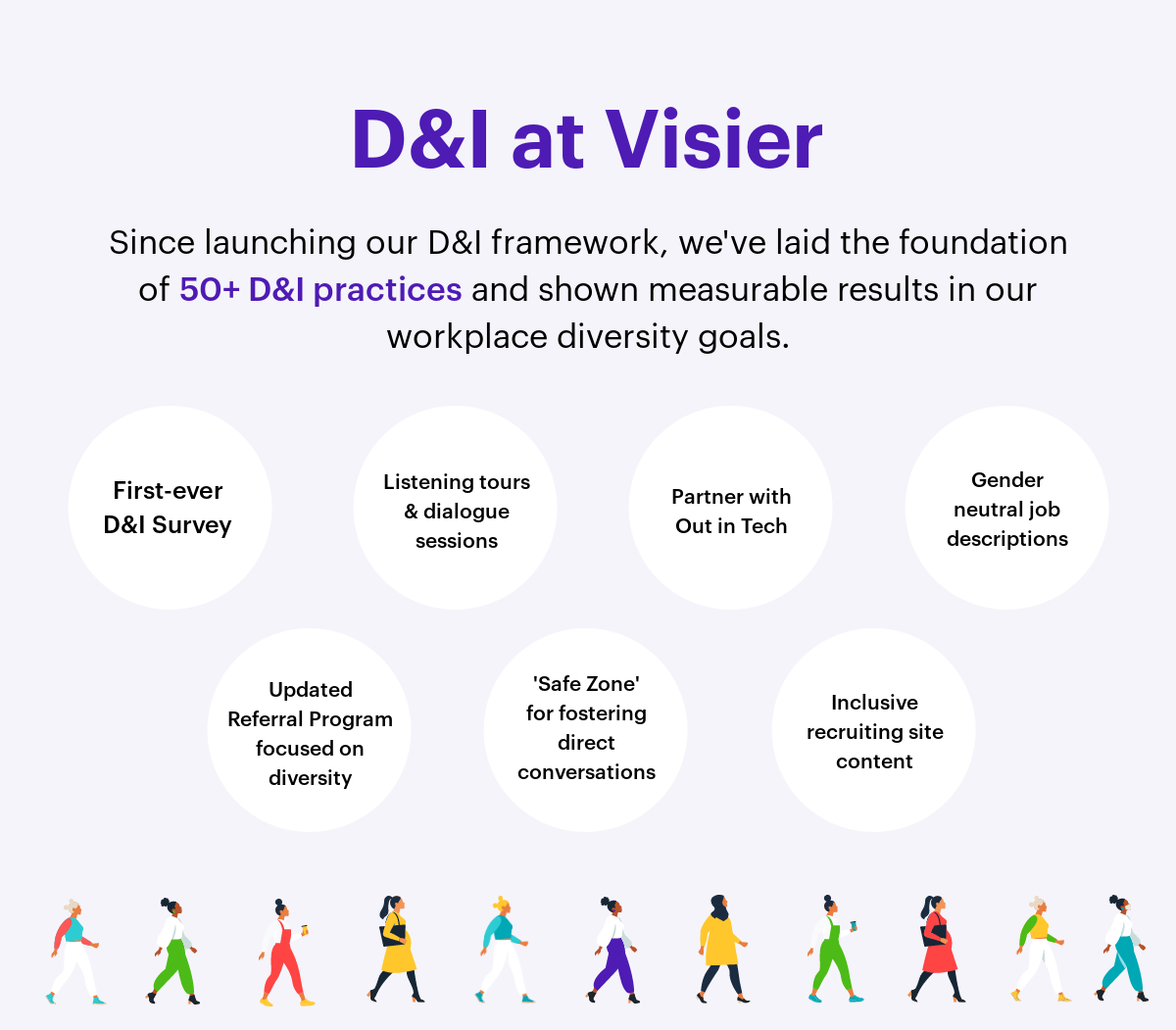 ---
In recognition of Equal Pay Day in the US on March 15th (in Canada, Equal Pay Day is celebrated on April 12), we acknowledge that the gender and racial pay gaps are narrowing, but we still have work to do. Visier owns it's responsibility for keeping pay fair and equitable, no matter your gender, race, age, or disability. DEIB is an ever evolving space, and it is up to us, as individuals within an organization, to rally for and demand change.
About the author: Zina Boudraa
Zina works in Sales Enablement at Visier and heads our internal D&I Advisory Board alongside CHRO, Paul Rubenstein. Her passion for Diversity, Equity, Inclusion and Belonging began in university where she completed a Bachelor's degree in Sociology with a focus on gender and race. Through the years, she has been fortunate to learn from leaders in Indigenous communities, LGBTQIA2S+ communities and other historically underrepresented groups and actively volunteers within those communities. Zina acknowledges her privilege and uses that privilege as positively as she can every day.
Be the first to know!
Never miss a story! Get the Outsmart newsletter.
Related Articles
THE C SHEET
This week in the C Sheet: How to support employees during times of crisis, work personalities, and the importance of psychological safety.
TRENDS
How do you drive business transformation in a post-pandemic world? Here are six questions to guide CEOs for success.
PRODUCT INSIGHTS
People analytics transforms organizations. This gives you a guide on how to use people data to solve workforce planning issues such as retention.