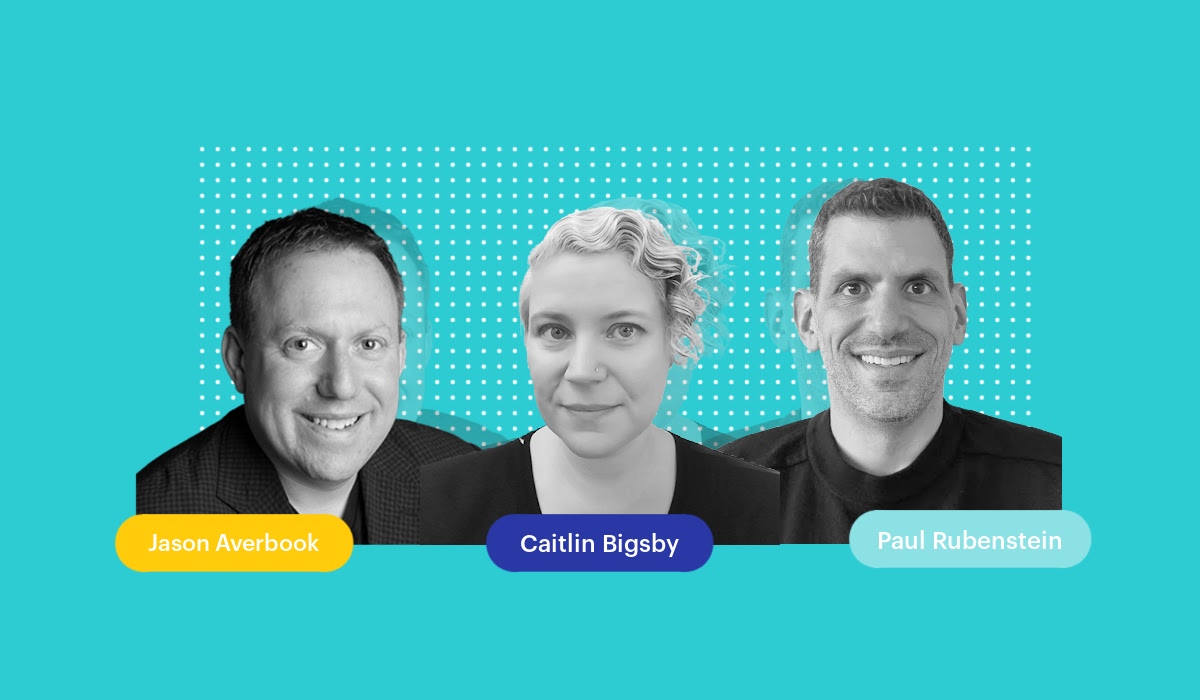 During the latest webinar in our series with Leapgen's Co-founder and CEO Jason Averbook, Visier's Chief People Officer, Paul Rubenstein and Director of Product Marketing, Caitlin Bigsby, discussed how people leaders can make more effective decisions with people data.
You've probably seen the hiring signs posted in front of your local retail shops and restaurants. Contrary to what one might expect during an economic recovery, employees are leaving. Likewise, this past year we've seen a lot of organizations who have done work to create allyship, set expectations, and provide bystander training to improve DEI within their companies. While these initiatives are well-intended and beneficial, they fail to move the necessary needle—increasing diversity in your organization.
When people data is used during employee decisions, business goals like increasing retention and improving diversity are led by strategy rather than panic. In this webinar recap, learn three ways people leaders can use people data to make more impactful decisions while hiring, promoting, and retaining employees.
Don't forget to register for the final webinar in this series, People Data as a Business Accelerant: Democratizing Insights for Superior Performance.
3 ways to make better employee decisions with people data
1. Focus retention strategies on the right people
The relationship between employee and employer has changed, and employees have the upperhand. They are reprioritizing their lives and are placing a larger emphasis on their values and purpose—including the way they work. Knowing what makes your employees feel valued will not only help retain them, it also enables them to do their best work.
Organizations need to have alignment with employees on their values, purpose, and career path. This includes ensuring your people also understand the company purpose and culture, and if there is something missing, address it. For example, every employee should have an explicit career plan. "It's not just for them, it creates an upward momentum of capability," says Paul. "As every individual realizes their potential, the whole organization is lifted up."

Predictive models and driver analyses help organizations make level-headed decisions to help with retention. Oftentimes, it's the people most likely to stay who are making a lot of noise—it's the quiet, valuable employees that organizations need to look out for. Instead of being reactionary, HR departments can look to data to see any patterns. Is this experience happening to other employees? Is it specific to this department? Determine who's at risk and do a stay interview. This will not only interrupt the flow of somebody thinking about exiting, but it also gives you a reason why people might leave.
2. Operationalize your DEI initiatives
"You can have a great diversity strategy, but there are lots of hiring managers at the front line who promote, who hire, who recommend people to development programs—and their truth isn't your diversity strategy. Their truth is the reality of getting their work done," explains Paul. "And they don't really have something that connects them to that board presentation on a regular basis—other than good intentions—but good intentions are not enough."

So how do you hold hiring managers accountable for meeting diversity goals? Transparency and data.
The same way a CFO publishes financial targets and actuals, companies need to set a target of expected workforce outcomes and share that data with the company. Knowing that information is going to be shared on a regular basis builds accountability in hiring managers, who should use diversity data in their flow of work. For example, hiring managers should look at their diversity data before they open a job requisition, in the middle of the hiring process, and at the end of the hiring process.
3. Put data in the hands of those who need it most—people managers
"Is your company sending retention data to the decision-maker that will actually help them make a different decision? That either changes their context or informs them better? That's the litmus test for data," argues Paul.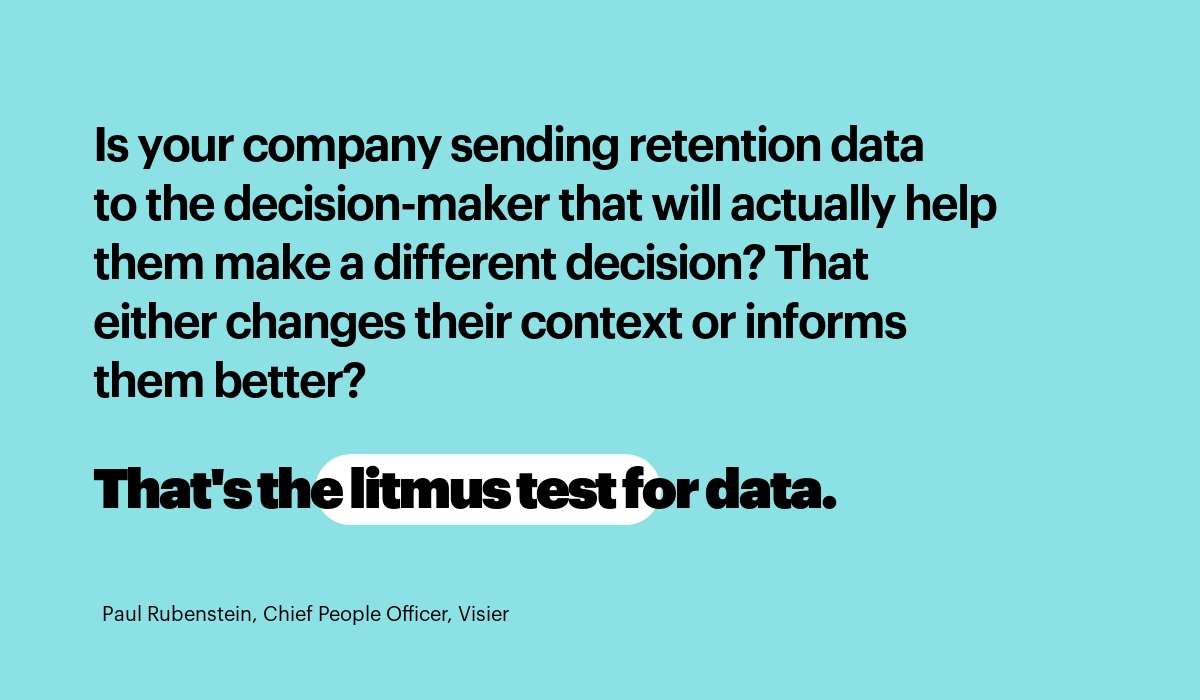 It can be challenging to be a people manager. Not only are you expected to be a leader, you're also relied on as an expert in your niche. This juggling often leads managers to make quick, gut-based hiring choices rather than strategic decisions aligned with greater business goals. Access to people data enables people managers to make better informed hiring and promotion decisions. When managers across your organization are able to make better decisions, those micro-level successes go on to make big impacts on your business.
However, deployment and adoption of tools should be timely. It requires unlearning an old process and taking the time to learn something new. Organizations need to teach managers to use people data—but how do you do that? Find out how during our next and final webinar in the series, People Data as a Business Accelerant: Democratizing Insights for Superior Performance, airing October 5th!
About the author: Grace Sheppard
Grace is a content marketing coordinator at Visier, where she helps create and organize ideas. She has experience in a variety of marketing roles, including social media and event management. Outside of work, Grace enjoys writing fiction and walking with her dog, Pippy.
Be the first to know!
Never miss a story! Get the Outsmart newsletter.
Related Articles
FEATURED READ
Understanding the difference between signal and noise is essential. Get clear on "what you can do" and "what you should do" during the Great Resignation.
THE C SHEET
This week on The C Sheet: we discuss Nike's week off for employees, work conditions disclosures, best books on leadership, and Ted Lasso.
HR GLOSSARY
What is the datafication of HR? Here, we define it and share why it's essential for modern HR teams.