Engagement surveys are a mainstay in the arsenal of HR tactics. And for a long time engagement scores have been the go-to metric that HR teams use when they need to demonstrate their impact on business results. The theory is that employees who are more engaged will also be more productive. However, in spite of numerous innovations in engagement tracking, such as tools that help companies measure engagement more easily and more often, the engagement process alone still can't answer the question: "How does engagement actually affect workforce outcomes?"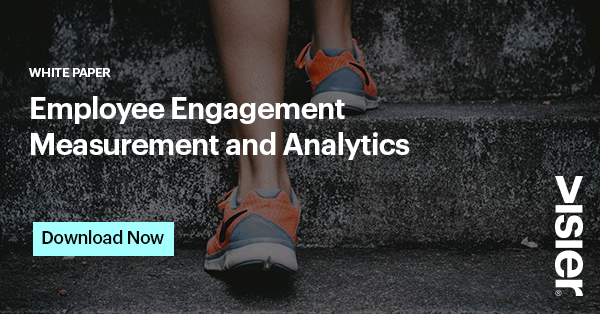 Take a hospital, for example. Workforce analysts in healthcare want to improve the engagement of nurses, orderlies, and other staff on the premise that higher engagement will increase patient satisfaction and improve clinical outcomes. The challenge, though, for hospitals and most organizations, is that it's very complex to blend the necessary data sets together in order to validate whether engagement makes a difference to a key business outcome.
The Missing Piece
There is still a huge gap between engagement survey data (even if it's been effectively collected) and data about actual workforce outcomes, such as retention of key talent. What should an organization do if it has great engagement scores, but still suffers from high turnover in key roles? What if high engagement at your organization is the result of high bonus payouts? Is the increase in cost worth the increase in engagement? These are the kinds of strategic questions that HR needs to answer, above and beyond simply whether engagement is increasing or decreasing.
Without a solution that connects engagement data to business outcome data, there's no way to quantify the impact of engagement on the organization or to ensure that a program designed to increase engagement will deliver a good return-on-investment. Unless you've measured, for instance, how improvements to engagement have reduced turnover, lowered absence rates, or increased customer satisfaction scores at your organization, any decisions you make based on engagement scores will be based purely on faith in the concept, not on proof of its effects.
Faith-based models within HR are no longer viable in a data-driven business world. Business leaders expect all functions within their organization, including HR, to know how the money they spend will impact overall results.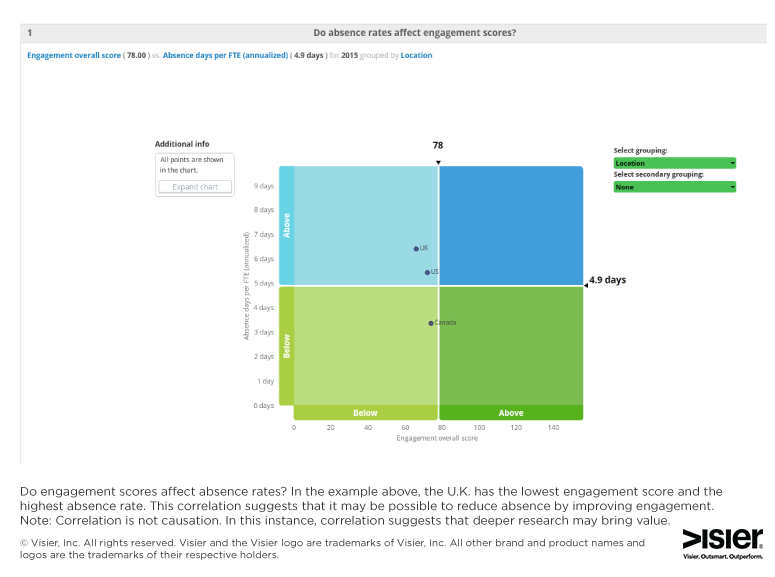 Linking Engagement Data to Business Outcomes
To unlock the value of engagement data, then, it's clear that you need to combine it with other information, such as employee data from your HR management and performance management systems and business outcome data from your ERP, and bring all that data into a single system that supports broad, ad-hoc analysis.
Be warned, however, that analysis is not the same as the production of static reports or dashboards. These are tools that simply monitor isolated metrics. True analysis requires the ability to combine different metrics, different statistical processes, and different ways to share and display the data so that "analytic stories" – ones that answer critical business questions – can be told. True analysis should answer questions like:
Does changing a team's manager every year affect their level of engagement?

Does high engagement lead to improved customer satisfaction?

Which engagement factors (e.g., supervision or rewards) are most effective at reducing resignations?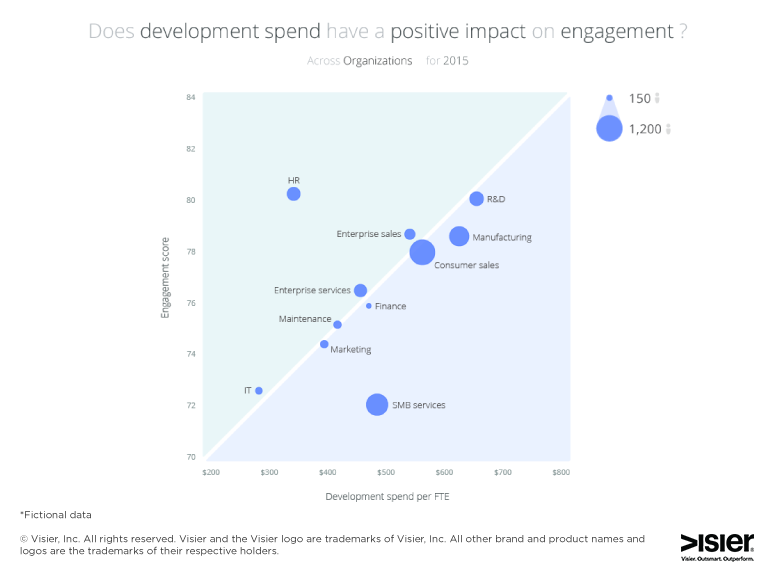 Be careful not to display the answer as a single number as doing so may prompt a business leader to make a simplistic yes or no choice when it's not appropriate. Instead, fashion the analysis into a story that shows, for example, how the rate at which managers change affects a range of engagement measures. Also, keep in mind that a best practice for effective analysis is to immediately answer follow-up questions or explore alternative interpretations of the answer. If you can't answer the questions your audience has, your story won't be compelling and won't lead to changes in business practice.
About the author: Ian Cook
Ian is an advocate for the crucial role that people play in helping companies thrive. His career has focused on enabling people, teams and companies to perform at their best. For the last 15 years Ian has been helping leaders elevate their HR strategies and programs through the effective use of people analytics. At Visier, Ian led the development of our market leading solution and is now focused on the overall strategy for the people analytics business.
Be the first to know!
Never miss a story! Get the Outsmart newsletter.
Related Articles
LEADERSHIP
We were fortunate to host an interactive HR Leadership workshop for Visier customers, led by father of modern HR Dave Ulrich. Here are key takeaways.
CULTURE
Should you encourage managers to differentiate performance and rewards among workers? J. Boudreau and A. Colquitt discuss three conditions that must be met.
TRENDS
Here are four scary employee engagement situations to avoid, along with handy survey analysis tips that can help you foster a motivated workforce.