Culture
8 Min Read
How Do You Improve Your Candidate Experience? Look At Your Data
This post is part of our Data-Driven Talent Acquisition Strategies series.
An exceptional job candidate experience, regardless of whether you hire that person or not, can mean the difference between a healthy recruiting pipeline or one that is weak and anemic. Enough bad experiences can negatively impact your employer brand and make it difficult to attract great talent to your organization.
One of the most important responsibilities a recruiter has is ensuring job candidates have the best experience possible during the application and hiring process.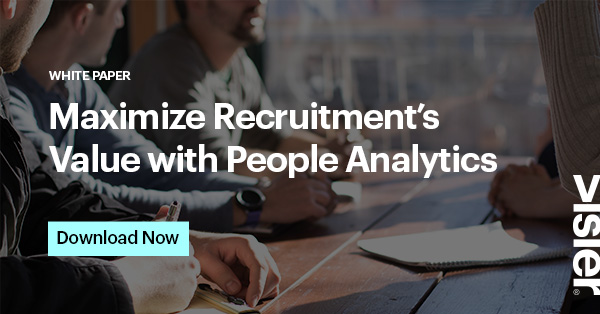 According to The Talent Board, "Strategic talent acquisition is now defined by the candidate experience more than ever before. Organizations are better able to deliver higher quality talent, improve recruitment efficiencies and align more closely with business objectives when the candidate comes first."
However, their 2015 North American Candidate Experience Research report found that despite more attention and investment in this area, many recruiters are still failing to provide the "friendly and straight-forward experience" candidates expect.
A frustrating experience can be the result of a long list of things that include lack of consistent communication, a complicated application process, hiring managers that are ill-prepared for interviews, and radio silence post-interview. Leave it too long and it can hurt your employer brand or worse sales. As Andy Headworth warned in his post
"We now have advanced recruitment technologies and an awareness for the lack of skills in the marketplace, meaning we should be making the most of every candidate interaction. Every applicant/candidate knows other people and usually has a social media following – and on the basis you are likely to reject more applicants/candidates than you hire, the power of word of mouth seems to be forgotten."
Why does this keep happening? Typically, it all boils down to:

Lack of information

Lack of time
Without the right information, the talent acquisition team won't know what's really wrong with their hiring process and can't take the correct steps to fix these problems. Likewise, most recruiters are under a time crunch to fill critical roles, and lack the ability to quickly get valuable insights that will help them improve the effectiveness and experience of their process.
Analytics can play a valuable role in improving the candidate experience for both job candidates and recruiters alike.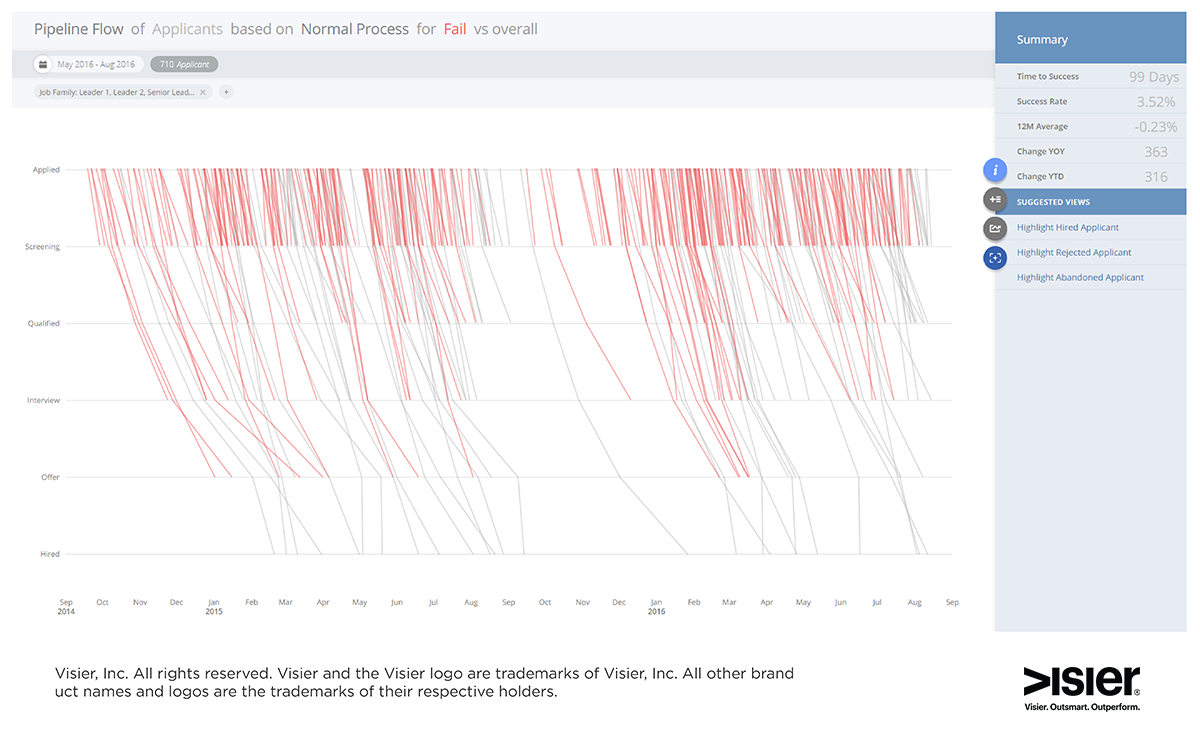 Why Do These Problems Exist?
Typically, the recruiting team is working off of data contained within the Applicant Tracking System (ATS). These technologies are used for tasks such as taking in applications, collecting referrals, and tracking a candidate's progress through the pipeline. While newer ATS technologies tend to offer some kind of analytics module, these insights are little more than vanity metrics that look at one data point at a time, such as number of applications received or where people sit in the pipeline.
Furthermore, your ATS is only looking at data contained within it's silo. This eliminates your ability to make valuable connections to pre-application and post-hire data — which is contained in your HRIS, Finance, website, CRM, and other systems. For example, your ATS can't connect to your performance management system and tell you what recruiting sources most high performing employees come from.
Without the ability to do this kind of multi-dimensional analysis, the relationships between all your workforce data — pre-hire and post-hire — can't be easily explored, preventing you from getting accurate strategic insights that can vastly improve both your candidate experience and as a result, your overall recruiting process.
[Tweet "New ATS tech offer some kind of #analytics but these are little more than vanity metrics"]
Improve Your Candidate Experience
Having a clear and complete view of the talent acquisition process is the only way to truly measure its effectiveness. Whether you query all your data systems and sort through the information on spreadsheets or subscribe to an analytics platform designed to make quick work of the job, the insights you glean should help you:
Determine how many applicants are at each stage of the recruiting pipeline and how long each stage is taking
Being aware of where and how long each candidate is sitting in the process will help you plan your time accordingly. By regularly checking each phase, you can take proactive action to ensure people move at a good rate through the pipeline and don't go too long without getting a message or check-in from your team.
Hiring success and speed by role and application source
These insights show you what application source resulted in the most successful hires in the shortest amount of time, so you can target the most effective sources (especially for in-demand roles that provide a competitive advantage). With a sophisticated analytics solution, you can even trace a high performing employee all the way back to their application source so you can increase quality hire rates as well.
Identify which applicants are stagnating in the recruiting pipeline
Sometimes when a candidate has been in the pipeline for too long, it could be a sign that they're not a good fit for the role they were originally considered for. This data point gives you the ability to reassess what's wrong and/or if they are a better fit for other roles in your portfolio.
With clear, accurate data, you can inject more communication and more proactive solutions into your recruiting pipeline so candidates never feel like they've been neglected or unfairly treated.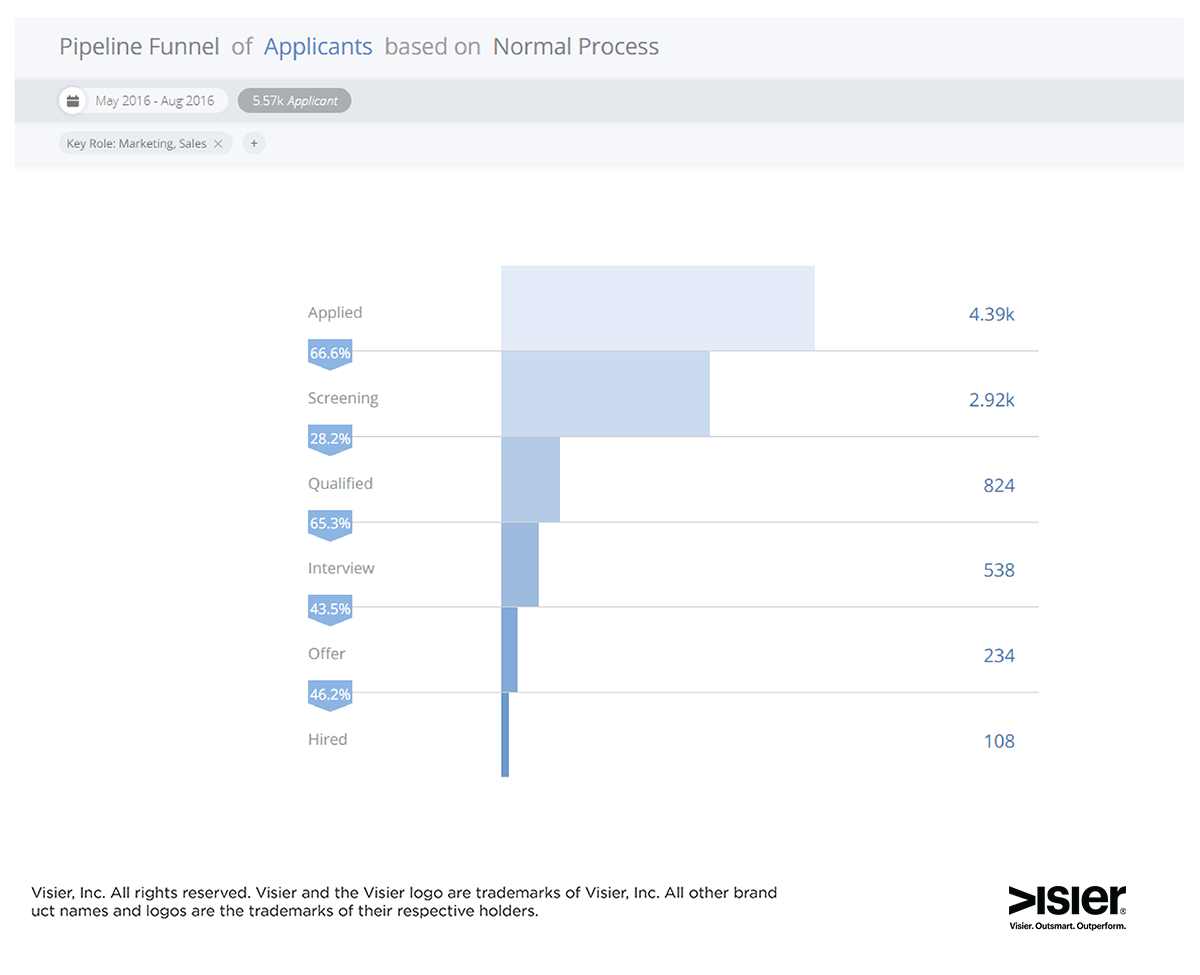 Prevent Strong Candidates From Exiting the Recruiting Process
Great job candidates drop out of the talent acquisition process all the time for different reasons. It's extremely beneficial to know exactly what's causing them to leave: Are they spending too much time in one stage? Do many candidates drop out after meeting with a particular hiring manager? Is the interview method turning them away?
Knowing which areas to focus your attention on will help decrease the chances that the candidates you lose are good ones. With a data-driven recruiting approach, you can figure out which factors in the hiring experience increase or decrease the likelihood of a candidate withdrawing his or her application. Then:
Measure the impact of the factors you can address, such as time since initial contact, time between stages, interviewer, and interview method.

Create strategies around the factors attributing the most to the loss of strong candidates.

Regularly check progress and make course-corrections as needed.
The data-driven talent acquisition team knows that the more information you have on a candidate, the better you can assess their fit and success at your organization. Similarly, the more data you have on what's happening in your recruiting process, the better you can assess what's not working, and make improvements that will improve candidate retention rates and improve your employer branding.
[Tweet "With data-driven #TalentAcquisition you can improve #candidateexperience using facts"]
What Do Other Experts Say?
Alongside investing in a data-driven approach, there are other things you can do to improve your candidate experience. Here's what some other industry thought leaders had to say:
Sharlyn Lauby (@sharlyn_lauby)
I'm going to take this to the 30,000 foot level. Organizations that want to improve their candidate experience need to show the candidate how they are valuable to the organization. And how their work contributes to the goals of the company. A couple of months ago, I wrote a post on HR Bartender titled, "Employment Branding is Dead." It references a video from GoDaddy that integrates customer, candidate, and employee branding. I realize branding and the candidate experience aren't the same thing; they are related. And drawing a stronger connection between the candidate and organizational goals is a win for everyone.
China Gorman (@chinagorman)
A good way to think about whether or not your organization is prioritizing the candidate experience may be to ask if candidates are treated with a comparable amount of respect and attention as customers. If they are, it likely means that the candidate experience is something that's planned ahead for, as an organization would plan for potential customers.
Tim Sackett (@timsackett)
Find out how the candidate prefers to be communicated to and have them set the terms. This usually works out well, because they become invested. "You told me this is how you wanted to be communicated to, and I'm following what you wanted." Experienced recruiters usually hate this route because they've been trained to 'control' the candidate. Used in the right manner it can be very effective.
Stacy Donovan Zapar (@StacyZapar)
The Friday Feedback Blitz: Every Friday afternoon, block a couple of hours on your calendar to send every single candidate in the interview pipeline an update to let them know the latest status on their candidacy. That way, no one goes into the weekend not knowing where they stand (good news, bad news or no news). Timely communication is key to a good candidate experience!
Be the first to know!
Never miss a story! Get the Outsmart newsletter.