Talent Management
4 Min Read
How to Choose Employee Engagement Survey Questions That Get Actionable Results
Employee engagement surveys are often the first tool HR leaders use to start creating a data-driven strategy for their company. However, when it comes to deciding what questions to ask in your survey, all is not created equal. The questions you ask are incredibly important in terms of both the data you collect, and the signal you are sending to your people by asking each one.
When you run an engagement survey through an employee feedback platform, you're typically provided with a template to start from. Understanding the rationale for the questions included in an engagement survey template will help you more confidently customize, add, or remove questions in your survey, as well as interpret results with ease.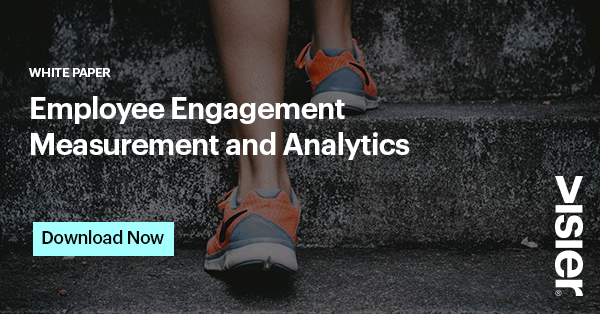 Over the past five years, Culture Amp's engagement survey questions have been used in surveys by over 1,000 companies. We use that data, along with academic research, to refine our question set over time. We recently shared the science and rationale behind 20 of our best employee engagement survey questions and here, we'll share the main factors that impact engagement, along with an example question for each.
The main factors that impact employee engagement
Based on Culture Amp's research with our customers, along with relevant academic literature, we've discovered the critical factors that impact employee engagement. Leadership, enablement, alignment and development are four that come up most consistently as driving employee engagement across industries. The questions that follow are just one example of what you can ask to understand more about engagement for that factor.
Leadership
This factor represents confidence that the organization has effective and inspiring leaders who communicate well, and recognize the importance of people in the company's success.
Question: "The leaders at [Company] have communicated a vision that motivates me"
Motivation here typically comes from the desire for people to feel connected to something bigger than their day-to-day work. In some less-hierarchical companies, defining who you mean by "leaders" can be helpful in getting the most accurate data from this question.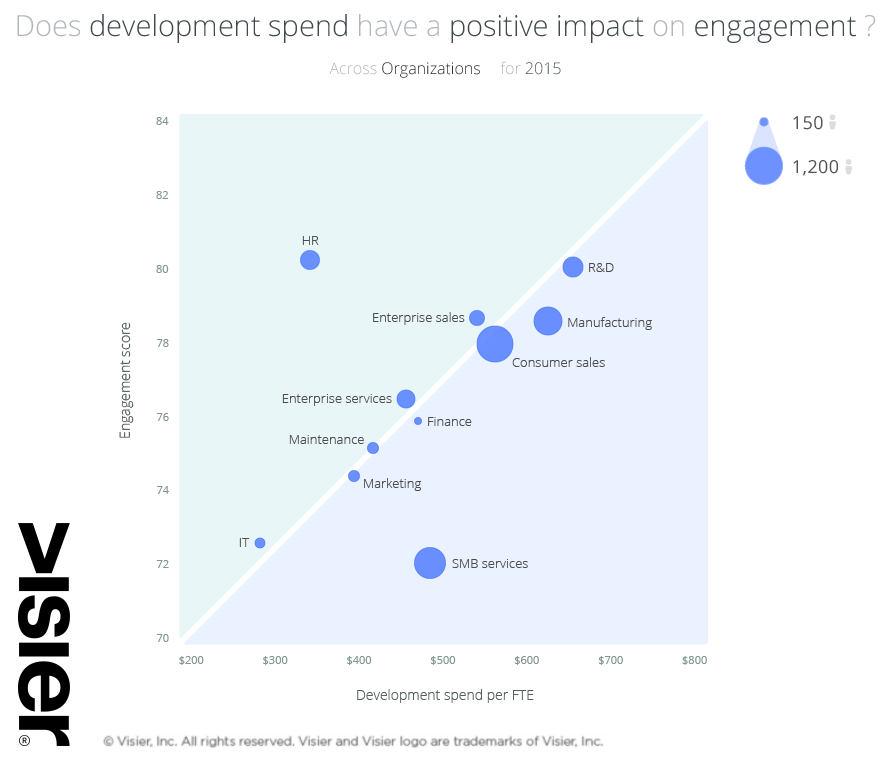 Enablement
At Culture Amp, we define enablement as people having access to the right resources and tools, in the right environment, to do what needs to be done. It also means having the freedom to make decisions where and when appropriate.
Question: "I have access to the things I need to do my job well"
This is a baseline question for enablement – do people have what they need to do their job? We call this a 'hygiene factor,' meaning that without it, you can't move forward. Before alignment or development can really take place, people need to be set up for success.  
Alignment
Alignment happens when people feel worthwhile and connected within the organization, and they see that their abilities are well-matched to their role.
Question: "I know what I need to do to be successful in my role"
Similar to the question on enablement, this is a baseline measure of alignment. When people know what they need to do to be successful, they can move towards success. When people are confused about what's expected of them, they can become frustrated in their role and disengaged at work.
Development
People feel like they are developing when they have the opportunity to learn new skills and grow professionally, either formally or informally. They want to feel that those opportunities exist at the company, and that managers and leadership are investing in their future success.
Question: "I believe there are good career opportunities for me at this company"
Intentionally, this question doesn't refer to career advancement, but instead focuses on opportunities in general. Especially as organizations become less hierarchical, focusing on lateral or general career development is important. Development as a factor is the one of the most common drivers of engagement that we see across the companies we work with.
Choosing your engagement survey questions
Asking relevant questions in a concise employee engagement survey is one of the best ways to collect useful people data. Knowing the science and rationale behind each question, including the benchmark scores for each one or which Likert scales work best, makes it easier to interpret the results and learn more from each survey.
Be the first to know!
Never miss a story! Get the Outsmart newsletter.