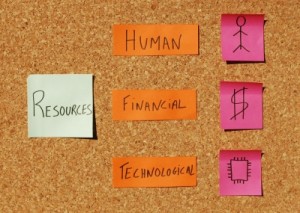 Workforce planning needs to be a two-way street. The organization's leader must figure out what talent strategy is required to achieve his/her objectives, and the individuals in the organization ought to be able to assess whether they possess the needed skills. Today, the top-down direction is enabled with modern workforce planning solutions, but the bottom-up direction still has some ways to go before victory can be declared.
Neither management nor the individual's needs are simple to establish. In order to develop the right talent strategy, HR must understand the business plan at a level of detail that allows the definition of the skills and amount of resources that will be needed over time. Likewise, individuals need enough insight into the business plan to asses their own readiness to perform the tasks the plan will demand.
Organizations that have a long business track record have an advantage, but also often a blind spot to overcome. Below is a more in-depth look at this.
Benefits of a Long Track Record
Previous experience provides a roadmap for future plan execution, as well as the skills and volume of work needed to perform. Often teams have developed a process definition that includes the description of steps and lists the skills required to perform them, making business and the related talent planning somewhat easier.
If the organization has kept reasonable project/task execution documentation, there is a trail of breadcrumbs that can be followed, different scenarios (such as talent retention rates, people costs, locations, productivity assumptions, talent acquisition rates, etc) can be evaluated based on past experience, and the best scenario can be booked as the future plan.
Sophisticated planning solutions allow sub-setting of elements of the workforce plan or different scenarios, and enable team members to provide input that can be accurately aggregated into the overall plan. They should also be able to instantly toggle between the resource demands and the people costs to ensure that the talent plan fits the budget.
Blind Spots of a Long Track Record
Workforce planning scenarios that are based on history can overlook the fact that over time people change, technologies change and customer needs change.
Many organizations assume a static context for their plan while the real world is anything but static. Predicting such changes is very difficult. To combat the static context, it is essential that the planning processes and tools used are flexible enough to plan on a frequent and continuous basis so that context changes — as they are realized — can be instantly reflected in a new version of the plan.
What If Organizations Are Starting From Scratch?
Beginning from ground zero can be tougher, especially because there are no breadcrumbs to follow. In such instances, the best practice approach is to develop multiple plans based on a range of possible scenarios, select a reasonably conservative plan, measure interim outcomes, and re-plan more aggressively on a frequent basis as actual performance becomes apparent. Here again, the more flexible the planning solution, the more agile the organization can become.
Future Challenges
In any organization, the more transparent the business objectives, planning process and skill requirements, the better workers can become aligned and ready. The most challenging task is the decomposition of the talent plan into required skills defined at a sufficiently granular level so that individuals can readily assess their abilities.
Today, there is no skills dictionary that would allow consistent, credible and re-usable skill inventory mapping and assessment. Each industry and — in reality — each organization takes its own more or less unique approach to this problem. That is, if they address it at all.
Best practice approaches today focus individual skills mapping at annual succession planning for selected key jobs. This process enables leaders to identify individuals that have the core skills required to aspire to a key position, and to build a development plan to address any perceived gaps in capability. But this is a far cry from the ideal world of individuals being able to understand skills and capabilities needed to qualify for any assignment in the organization.
Future talent planning solutions will incorporate broad skills definitions gleaned from multiple posting boards and social media, and over time, establish standard — but constantly evolving — skills definitions and description schema. Combined with the current scenario-based workforce planning solution, expect it to be a killer app!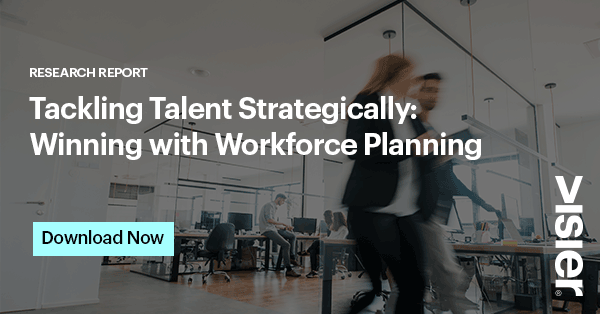 About the author: John Schwarz
During his tenure as CEO of Business Objects, John doubled the company's revenue to more than $1.5 billion, executed seven strategic acquisitions, and negotiated the company's successful sale to SAP. He founded Visier, building on his many years of experience to invent a new approach to answering business intelligence questions. The objective was to fix the perennial problem where business users spend a lot of money on IT and get little or no benefit in return. John is a water baby, always to be found on or in, but never more than a few feet away from a (preferably warm) ocean.
Be the first to know!
Never miss a story! Get the Outsmart newsletter.
Related Articles
CULTURE
21 percent of American workers plan to change jobs in 2014. It's crucial to know which of your top performers are at risk of leaving and why.
TRENDS
In 2014, HR analytics will become a top business priority for many Fortune 2000 companies and the workforce analyst will pivot into the spotlight Workforce analysts will be in the spotlight.