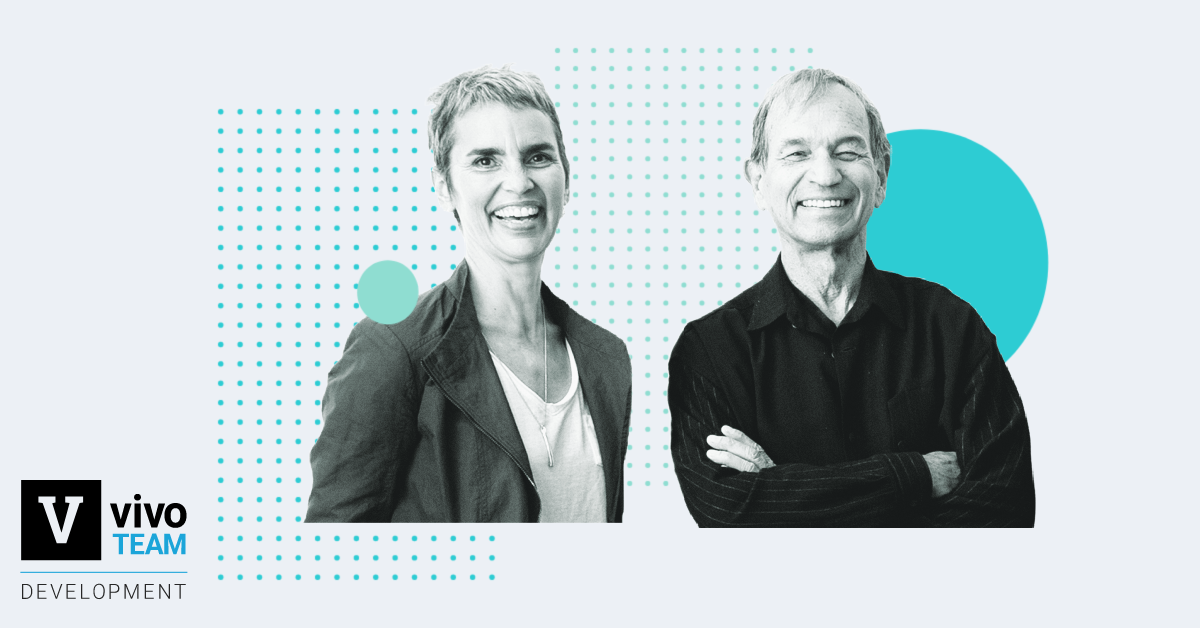 We chatted with Renée Safrata, CEO and Founder, and Dr. Jim Sellner; EVP People Analytics, from Vivo Team Development. Vivo Team develops competence, motivation, and collaboration among leaders and teams through live, online training, coaching, and people analytics. The content and format are based on the latest, proven research in learning and development.
Over the past year, whether intentional or not, companies have become more flexible about where and when employees work.
Leaders again are finding themselves on the precipice of change. Many are transitioning to hybrid office environments, where a large number of employees are working remotely sometimes or all of the time. Luckily, being in the same building is not a prerequisite for productivity and high performance.
Vivo Team Development has identified that there are six key indicators that lead to high-performing leaders and teams:
Communication – Clear and open communication reduces misunderstanding, minimizes work delays, and enhances overall productivity.
Interactive Feedback – A feedback culture provides essential information for decision making and performance improvement by reflecting on the past and anticipating future results.
Emotional Intelligence – Identifying and managing your emotions while navigating the emotions of others reduces assumptions and increases psychological safety.
Structures – Unifying and streamlining work processes builds the foundation for efficient and successful teams.
Accountability – Holding one another respectfully accountable drives innovation, trust, and productivity.
Cohesion – Team cohesion increases satisfaction, engagement, and collaboration, resulting in increased success and productivity.
Developing and honing these skills is crucial to meeting and surpassing business objectives, regardless of where or how your team works. But, the story doesn't end there. Teams and leaders need a few more things to truly thrive in a hybrid environment. Namely leader and team effectiveness, alignment, and measurement.
---
How targeted training amps up hybrid teams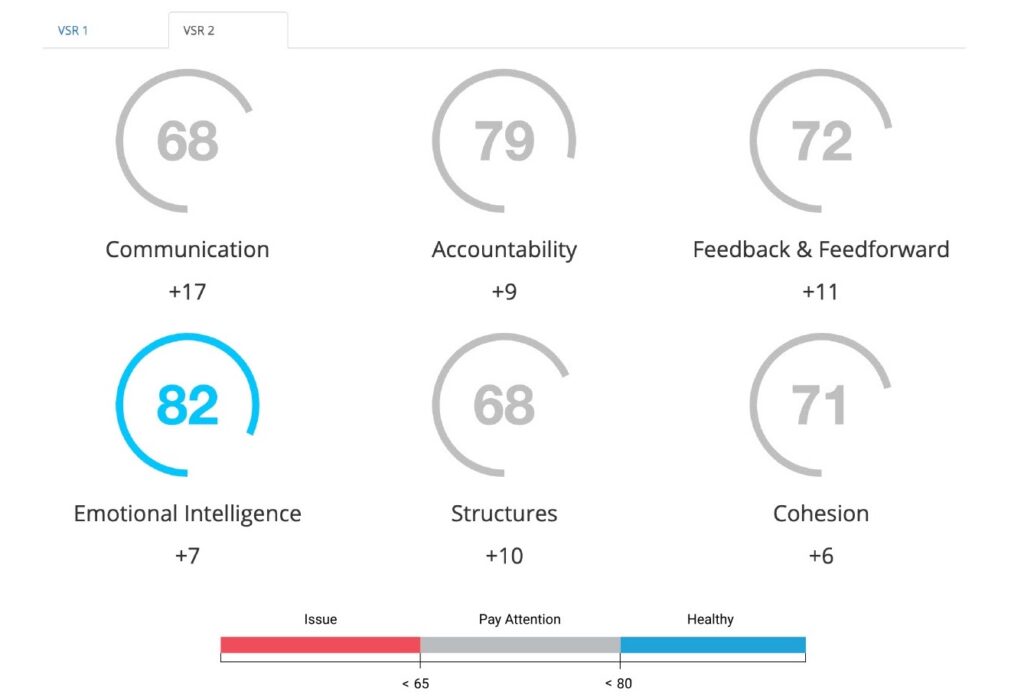 ---
Effective leaders steer and influence their direct reports toward achieving short and long-term goals. From seasoned, trained leaders to accidental leaders, how they lead—and how well—can look very different. How do you know if your leaders are effective?
Team alignment affects how your employees work together as well as company culture. Teams that are not aligned don't perform well. Teams who are aligned on goals and priorities are more collaborative and have higher morale. How do you know if your teams are aligned?
It all comes down to the right measurement
73% of talent leaders say people analytics will be a top priority over the next five years. It's time to speed up that timeline. People analytics is not a new concept and the links to business impact are well established.
By collecting the right data, and continuing to measure and analyze over time, you can pinpoint where to make behaviorally-based performance improvements that will have a significant, positive impact on productivity and retention.
---
Increased effectiveness = reclaimed costs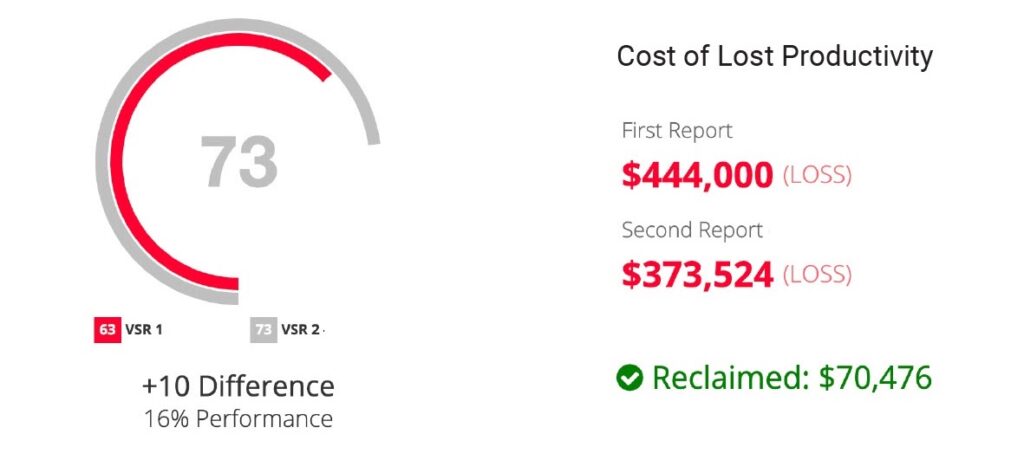 ---
Making new data connections
The vast array of people analytics data already available can work in tandem with Vivo Team's learning and development data to steer decision-making and provide modelling and insights around team and leader performance, retention, and more.
Using Visier's platform, organizations can integrate team and leader data to predict the impacts of having some roles remote versus those in-office, allowing you to track and measure the productivity and efficiency of your hybrid workforce. These connections and insights can help leaders flag areas that require attention with targeted and effective actions.
Organizations need to provide the tools and training to set up their teams for success. Leaders need to learn how to foster deeper connections and be equipped with insights to help target their focus. Finally, everyone needs to put in the effort to stay connected, whether in person, remotely or both.
Make it a priority to develop the competencies of your people and processes and your company will excel—not just in a hybrid environment, but in any environment—and the data will prove it.
---
Free Team Assessment
How productive is your team? Simply answer a few short questions and get your results right away: https://train.vivoteam.com/demo
Ready for people data? Get started in five steps.
About the author: Visier Team
People-centered ideas and insights by the editorial team at Visier.
Be the first to know!
Never miss a story! Get the Outsmart newsletter.
Related Articles
THE C SHEET
This week in The C Sheet: The double-edged sword for working moms, 24-hour work days, and the fact that millennials own less money than Gen Z.
CULTURE
The restaurant, retail, and hospitality sectors are struggling amid a serious labor shortage. The key to adapting and thriving? Listening to workers' needs.
PEOPLE ANALYTICS BEST PRACTICES
For data to be meaningfully analyzed, standardization is crucial. Learn how Visier is doing this with updated and standardized job title labels.