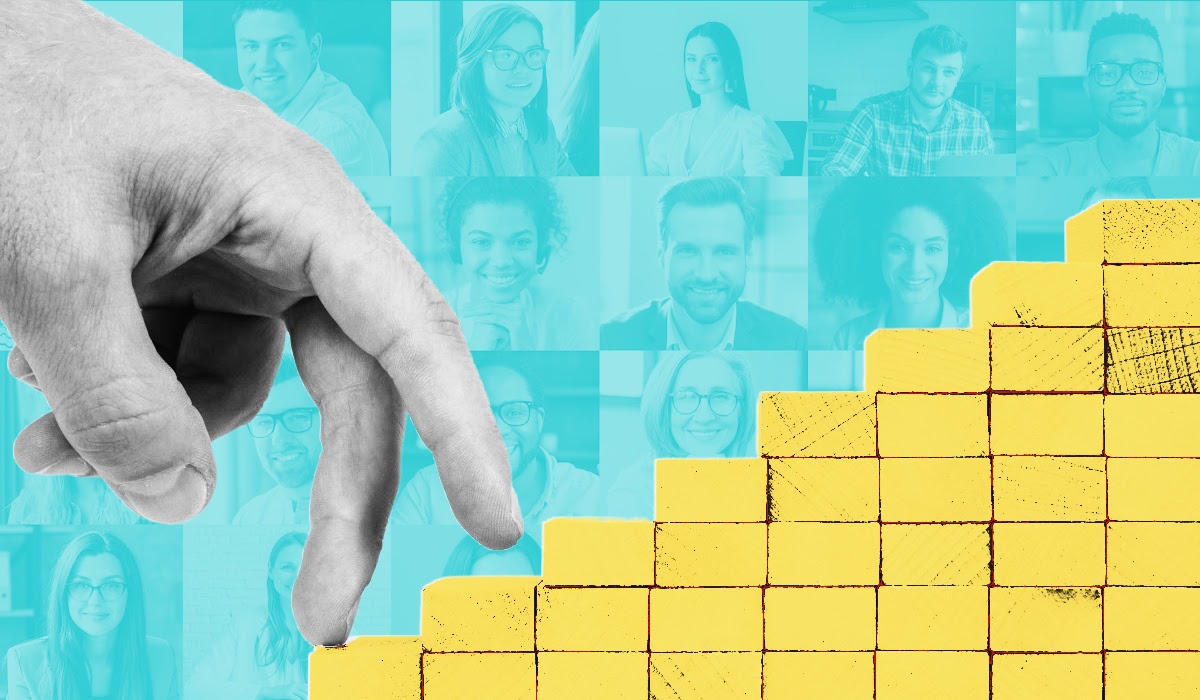 People analytics transforms organizations. From recruiting to retention, people data touches every aspect of the employee lifecycle, and organizations that tune into it can save money, increase diversity, and hold onto their most valuable employees. 
But most organizations are leaving insights on the table. An estimated 71% don't integrate their HR technology together, and 83% don't have a mature people analytics function. This means they're missing out on the big picture and making workforce planning harder than it needs to be.
If you're curious about putting your data to work, these three steps can take you from analytics to action and help you use your people data to level up your workforce planning strategy.
---

---
1. Ask the right workforce planning questions
An answer is only as good as the question asked, and people data can help organizations make the shift from broad, unfocused questions to fine-tuned, targeted queries.
With recruiting analytics, organizations can measure the health of their pipeline, evaluate sourcing efforts, and identify weak spots in the recruiting process. Instead of asking "How is recruiting?", start asking "From where do we source our most successful candidates?" and "When and why are candidates withdrawing from the process?"
Employee analytics can help organizations predict and identify drivers of turnover, identify who is likely to stay, reach diversity goals, and measure the cost of vacancies. This enables a shift from "What is our turnover rate?" to "What drives high performers to leave mission-critical teams?"
---
2. Align with stakeholders
Once you're asking the right questions, team up with hiring managers, recruiters, and other key stakeholders to tackle your most important challenges. Data can provide an entry point to tough conversations and keep you focused on the issue at hand.
First, pinpoint where your challenges are. If recruiting and hiring is falling behind internal demand, analytics can determine where the bottleneck is or how the applicant pool is lacking. Speeding up the phone screen to interview timeline won't help if the problem is too few qualified applicants; people analytics can identify the shortfall.
Then, highlight how challenges are impacting the business. Turnover has a real cost, and a high turnover rate can mean hundreds of thousands of dollars in lost productivity and recruiting costs. If an organization is losing 20% of its employees in a mission-critical role, and it takes several months to replace them, what does that cost? 
Finally, determine where support is needed. What tools and resources are needed to address the challenges? With in-depth knowledge of the problem and its costs to the organization, leaders can make a plan to solve it.
---
3. Take action
If you've identified a key challenge, assessed what it's costing your organization, and gotten buy-in from stakeholders, you're ready to take action. People data will help you pinpoint challenges, tally costs, and measure progress, but creativity and an openness to experiment is essential to solving people problems.
Looking for inspiration? Try a few of these tactics to address common recruiting and retention challenges.
If your organization is struggling with recruiting qualified candidates, try changing up your sourcing, hosting events for potential candidates, or implementing new assessments and interviews.
If your organization is falling short of its DEI goals, try identifying where candidates are withdrawing or disqualified from the recruiting process, creating a welcoming interview experience, and highlighting diverse voices and perspectives early.

If your organization is struggling with high turnover, try fostering a culture that encourages internal mobility, sourcing key roles before an employee exits, and engaging employees the same way you do candidates.
Your data can power transformation, but only if you put it to work. For more ideas and best practices, download the iCIMS + Visier white paper, From analytics to action: How to use people data to build your winning workforce.
About the author: Visier Team
People-centered ideas and insights by the editorial team at Visier.
Be the first to know!
Never miss a story! Get the Outsmart newsletter.
Related Articles
TRENDS
Healthcare organizations are in a crisis due to the nursing shortage—there aren't enough nurses to serve patients. Find out how people analytics can help.
PRODUCT INSIGHTS
Scaling people analytics is a lot like chin-ups. Creating one HR dashboard might be easy, but maintaining 100 is a different story.
THE C SHEET
This week in workforce news: The U.S. Women's Soccer team has reaches a settlement for equal pay and a rise in moral injury at work.