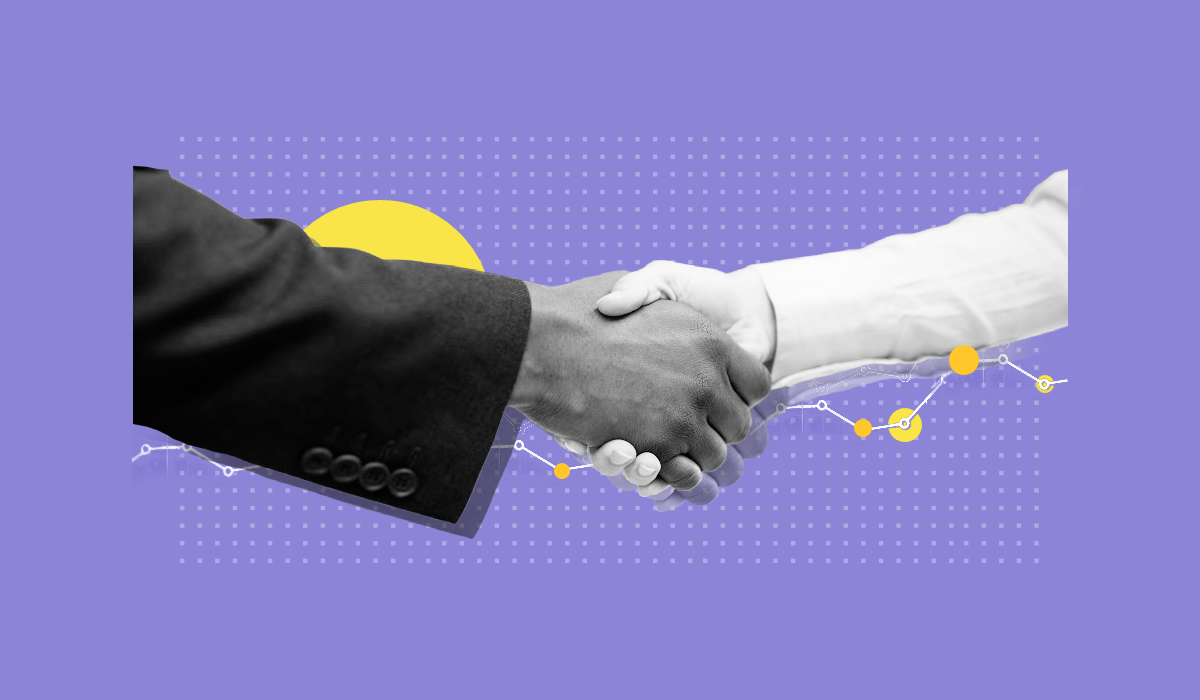 Bringing a new company into your organization can be exciting since the influx of new talent, leaders, and ideas can lead to many positive growth opportunities—for the company as a whole and for the individual employees.
However, the task of restructuring location and organizational hierarchies, managing reductions in force, synchronizing performance management, and handling other consolidation tasks for a merged company is complex and time-consuming, often taking a year or more to complete. Furthermore, a lack of clarity may also cause you to miss strategic opportunities in leveraging the skills and knowledge of the newly acquired people.

Accurately merging your workforces is critical to success and it's possible by using historic people data and people analytics to inform your decision-making.
Why historical people data is key to M&A success
To make the best people decisions, leaders need to have as much context on their workforce as possible and clear insight into talent's impact on the business. This is also true in an M&A, where bringing all that information from both companies together—especially before and during the merger—can provide the full picture of organizational health and shape strategies going forward.
In 2019, for example, SunTrust and BB&T combined in a historic merger of equals to create Truist. From an HR data perspective, this meant they ended up with two HR information systems (HRIS), one for SunTrust and one for BB&T. After considering the technical implications of this, the newly merged Truist ended up using the BB&T HRIS––with no import of historic SunTrust data.
"Effectively at merger, we hired 25,000 teammates into the Truist HRIS," shared Nick Patriciu, Senior HR Strategist at Truist. "Now, think about that for a moment. How in the world could we answer the most basic questions around what the year over year headcount, turnover, hiring and promotions were for Truist, when we had access only to historic BB&T information? This is where Visier provided a solution."
Gaining momentum with people analytics
Prior to the merger, SunTrust was using Visier for their people analytics. Within three months of the merger, they were able to load historic BB&T data into Visier as well. This had a significant impact on driving the new business forward.
"Having this Truist workforce history allowed us to start building connections and answer basic business questions such as who are we? How is headcount trending? What is our turnover rate? What does diversity look like throughout our organization? Are we hiring and promoting underrepresented teammates in a way that aligns with our purpose, mission, and values?" said Henning Powers, Human Capital Business Consultant at Truist.
Nick Patriciu also commented on how this gave the team the ability to not just gather data, but to know the truth behind it: "We had at our disposal, not just the headcount and the expenses and the trending over time, but also the drivers of the change itself. That is the turnover and the backfill. These inputs allowed us to build a status quo model of what we expected the size of the workforce to be over the coming 12 to 18 months."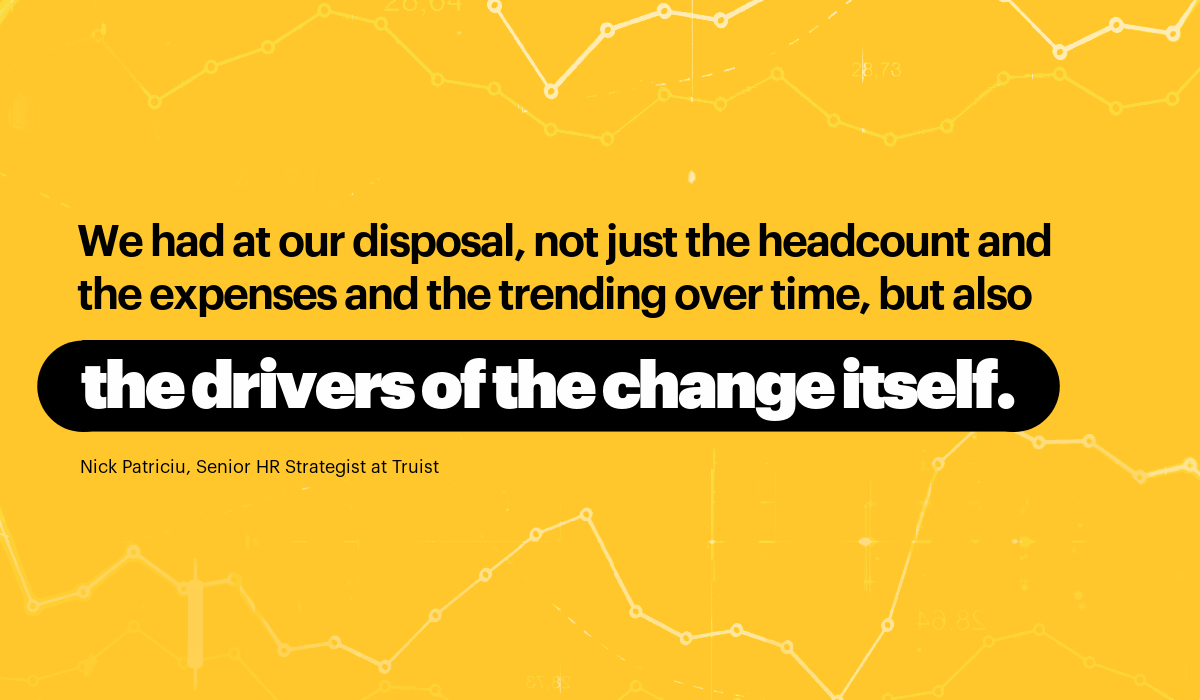 The company also collects and analyzes data on their diversity mix across all teams to move them closer towards their DEI goals. They're able to understand historical trends of turnover, external hiring, and internal movements for their marginalized employees. This helps the Truist team identify not only what their baseline was, but how much time and effort it will take to meet their goals.
Be data-driven from day one
Starting your M&A with people analytics will put your new organization on the path to success early. Rather than relying on inefficient tools and expensive consultants to gain clarity on your workforce, people analytics acts as your repository of historical snapshots for both companies prior to the merger or acquisition so you can uncover opportunities and flag areas that may require a leader's attention—and lead to a stronger single organization.
About the author: Visier Team
People-centered ideas and insights by the editorial team at Visier.
Be the first to know!
Never miss a story! Get the Outsmart newsletter.
Related Articles
CULTURE
In HR, we talk a lot about employee experience, but what does that mean? For CHRO Clay Worley, it's giving employees what they need to be successful.
THE C SHEET
This week on The C Sheet, we discuss digital recognition, Black Women's Equal Pay Day, and managing a multigenerational workforce.
PRODUCT INSIGHTS
A new European survey revealed three massive opportunities for people analytics–and expert-driven tips for how best to progress in each area.