People Analytics Best Practices
3 Min Read
Setting Customers Up For Success With Big Data
Nigel Stoodley is Visier's Chief Customer Officer, where he is responsible for overall customer success. Nigel oversees Visier's innovative delivery model that removes the traditional enterprise software pains of statements of work, change fees, and customer dissatisfaction. He has over two decades of experience building teams that focus on customer success in the business intelligence industry. Before Visier, he served as the Senior Vice President of Customer Solutions at Tableau Software.
HR management is one of the biggest problems facing organizations today. The makeup of the workforce is changing at a rapid pace: baby boomers are retiring out of the talent pool, the gig economy is shaking up the structure of teams, and the growth in knowledge worker roles is outpacing the number of people who can fill them.
Companies have traditionally underinvested in HR, but talent scarcity is forcing business leaders to re-evaluate their human capital strategies and seek better ways to develop and manage this resource better.
Workforce analytics provides the insights needed to accomplish this, but to be clear, it's not simply about analyzing the large quantities of workforce data available in HR and business systems.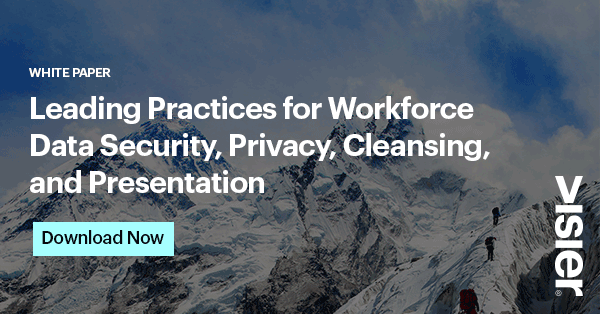 Too many companies are drowning in piles and piles of data. These data lakes make it difficult to find the credible and accurate information they need to make sound business decisions. What's needed is the ability to answer the right questions instantaneously and iteratively without the need of IT specialists.
This delivers massive value to human capital managers, and Visier's people strategy platform and unique services model provides their customers with this critical ability. Visier takes the complexity out of the data so that customers can use our solutions to focus on the questions that shape better business strategies and lead to stronger business outcomes.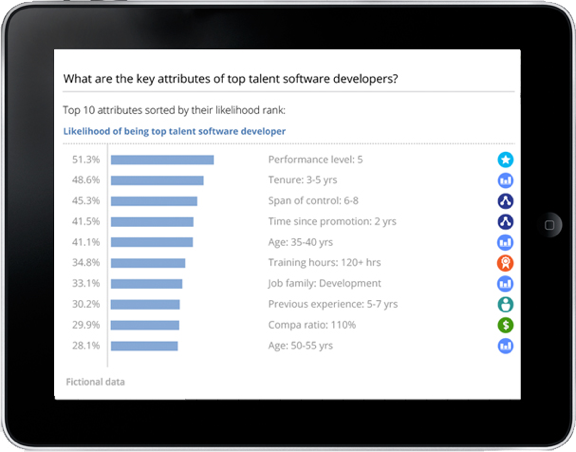 This focus is one of the reasons I am thrilled to be Visier's Chief Customer Officer. Visier's approach to data not only reduces a ton of risk for companies, but also allows businesses to subscribe to a complete, pre-built solution—with all data management included—for a fixed and predictable fee. This new approach to business analytics sets users up for success faster and better than any other business intelligence service.
With Visier's $45 million in Series D financing earlier this year (read why Sorenson Capital decided to invest in Visier here)–which brings total funding to $94.5 million to date– and recent ranking in the top third on Deloitte's Technology Fast 500™ list, this company is poised to meet the market demand for its innovative solutions and services and also be the destination employer for the brightest talent in the world.
Visier is a company where people can develop, establish, and refine their careers alongside an incredible line up of technology and business leaders. Everyone who joins our growing global team has the opportunity to make a lasting impact on the future of the business intelligence space. It's an exciting time to be part of Visier.
Continuously delivering value to our customers and developing our people to be the best in their respective fields is our great mission, and I look forward to being part of leading the charge to accomplishing both of these.
Be the first to know!
Never miss a story! Get the Outsmart newsletter.