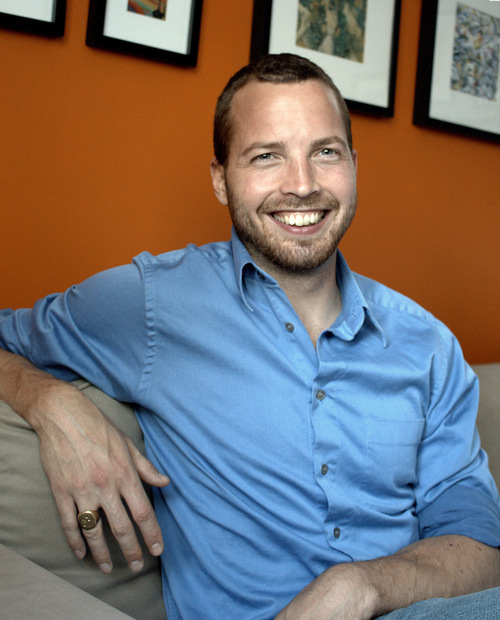 Name: Anton Smessaert
Title: Head of Data Science
Residence: Vancouver, BC
Hometown: Berlin, Germany
Before Visier, Anton started his career in academia and switched to the private sector with the goal to bring sophisticated analysis techniques into the business world. He stumbled across Visier about five years ago and he was interested in the idea of people data because it wasn't just about optimizing processes for revenue flow—it was about creating a direct impact that helped people.
At Visier, Anton is at the heart of our product. It's his job to understand what our datasets tell us about people and then communicate these insights to the world. He does this by shaping automated data analytics capabilities in the product, creating benchmarks and driving Visier's data research efforts – a great example is the Visier Insights Report: Cracks in the Glass Ceiling that he worked on.
Ultimately, his passion for data and analytics allow him to analyze and aggregate our data, creating an unmatched opportunity to uncover new insights through our Visier Benchmarks.
Let's dive deeper into Anton's work and his life:
Work
What brings you to work?
A combination of things brings me to work! I love that my job gives me the opportunities to create a meaningful impact that transcends our own organization. We can discover and create a benchmark that shows inequities between certain employee groups, shape the conversation organizations should be having, and help solve the problem. I love that we have full visibility into the problem because Visier has access to a unique dataset of over 10 million employee records that doesn't exist anywhere else in the world.
Are you working towards any career goals right now?
Yes! I am working on becoming more persuasive and being able to convince people on what's right. The core goal of my team is to "make sure we can live up to the potential we have," as we have such a unique dataset to work with.
What has been a big learning moment in your career?
There were–and still are–a lot of learning steps! Coming from academia, I learned how to be precise and how much rigour you need to put into an analysis to be able to trust the outcome. At Visier, I learned how to turn what I learned from academia into a realized outcome that has a real impact on the people around us.
What's most exciting about your job?
The ability to see Visier grow over the past five years, and being able to work with a motivated team to achieve something that an individual wouldn't be able to achieve on their own.
What Visier feature do you love the most?
Everything! I love the idea that there is one source of truth that is configured in a single place—it allows us to distribute valuable information to lots of people in a secure way. That's what's special!
Life
What was the first concert you ever went to?
When I was 13, I went to go see Die Ärzte live in concert!
What's one hobby you'd love to get into?
Bluewater sailing! I love the idea of being independent and self-sufficient on a sailboat for a long period of time, going from harbour to harbour.
What book are you reading now?
My dad sent me this science fiction book called "The Three-Body Problem," and I just started reading it, so I can't give too much away.
About the author: Visier Team
People-centered ideas and insights by the editorial team at Visier.
Be the first to know!
Never miss a story! Get the Outsmart newsletter.
Related Articles
ASK VISIER
Succession planning means having candidates ready to be promoted into crucial roles. Find out how Visier can provide valuable insights.
ASK VISIER
You're not a compensation expert but you need to advise your managers on compensation? Visier can tell you how well your organization pays people relative to their peers and the market and why this matters.
EMBEDDED ANALYTICS
To discuss how HR tech providers can build products that truly respond to their customers' needs, we brought together three experts.