Visier People Cloud
Really, really see your employees.
Visier reveals the human truth behind your business, empowering you to see the best your people and business can achieve together.
Solve your most critical people challenges today.
You can't wait to solve your most urgent workforce challenges. Visier provides radically simple solutions that help businesses and employees win together.
Leader in people analytics
15,000+ customers
15M+ employee records
2000+ built-in metrics
People Cloud
Combine people data and business data, wherever it lives. Share insights securely with the context that people leaders need to make better, more responsible decisions. Learn more
People Data
Business Data
Outcome-focused insights for everyone

HR

People Managers

HRBPs

Executives
How the Visier People Cloud is different
People answers, on demand
Ask the right questions using 2,000+ pre-built questions and analytics based on over a decade of real-world practice.
Disruptive time to value
Simplify and automate the most time consuming parts of the people analytics process using built-in data management capabilities.
Open and extensible data hub
Bring together people data and business data from anywhere into a single system to reveal powerful people-powered insights.
Performance benchmarking
Compare your performance to benchmarks based on over 15 million employee records and 3rd-party data.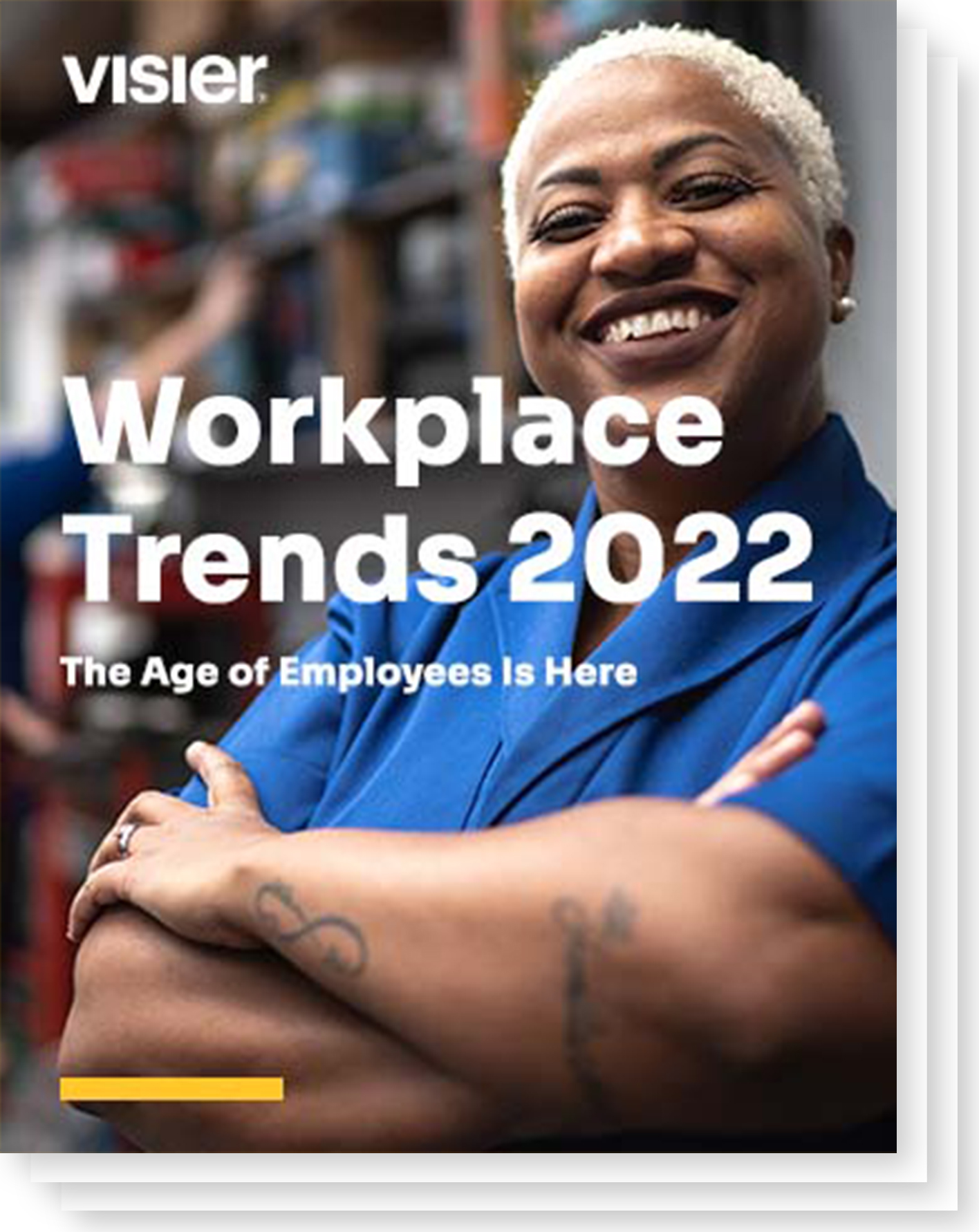 Report
The Age of Employees Is Here
This year's Workplace Trends focuses on ten trends that reflect the people-first attitude that will dominate 2022 and beyond, showing you what challenges you'll meet, and the best practices to follow to ensure you can meet the new year head on.
Access the report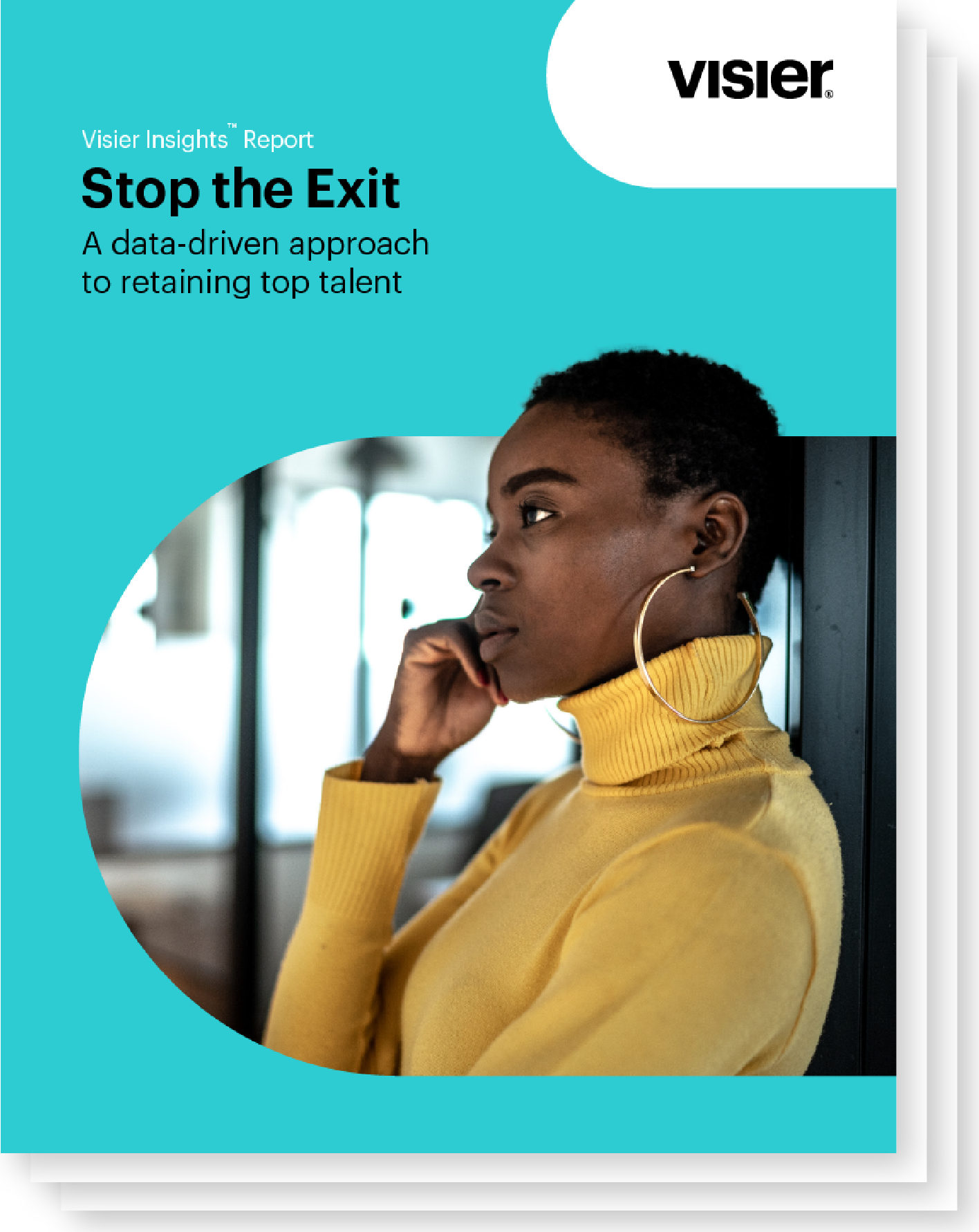 Report
Stop the Exit
In this Visier Insights© Report, we analyzed data from Visier Community People Data, a unique database of anonymized, standardized workplace records, and consulted external research to explore the current resignation trends and who is most at risk of leaving.
Read the report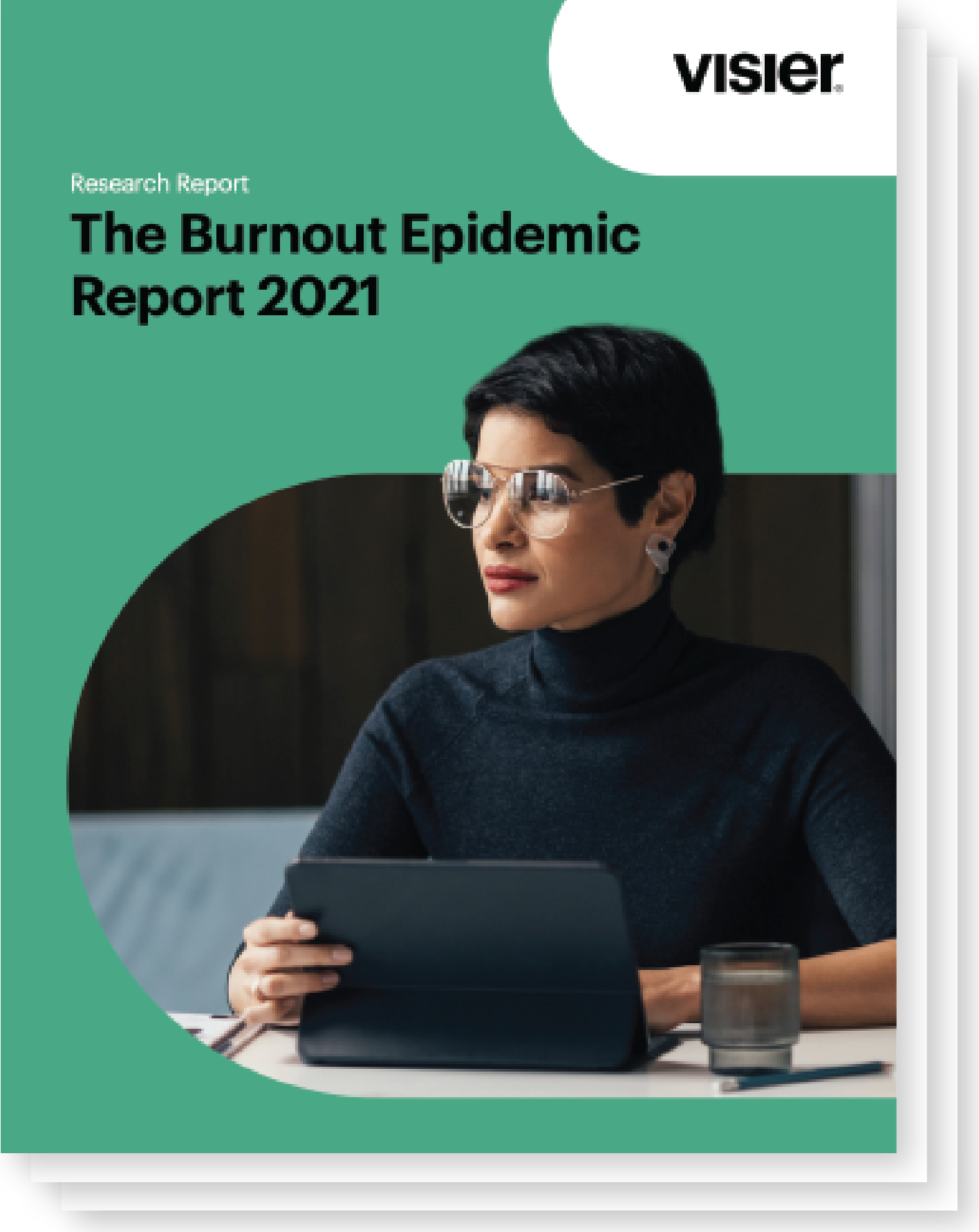 Report
The Burnout Epidemic Report
After more than a year of higher workloads, hiring freezes and The Great Resignation, employees are feeling the strain. This report covers findings from a survey conducted to understand which employees feel the most depleted, the root causes of burnout, and how employers can better support their employees.
See the report