Alpine for skills Intelligence
Accelerate skills insight in your applications
Alpine provides full access to skills data, functionality and technologies that you need in building your own skills intelligence engine. Join us today and receive a free development sandbox and documentation to get started!
Get started building with Alpine
API-first Skills Intelligence Engine
Accelerate skills analytics
14K+ standardized skills, 15M+ job titles
Faster time to market
Lower resource burden to build from scratch
Scalability with API
Full suite of APIs for skills intelligence
Full access to up-to-date skill data
Access skills data that covers 3,300+ standardized occupations for building applications to suit different skill-related use cases.
Accelerate skill mapping results by getting ready-to-use skill matching output for your applications with just a few clicks.
Pipe skills data directly to your application and enjoy faster time to market by reducing complexity in skills data processing.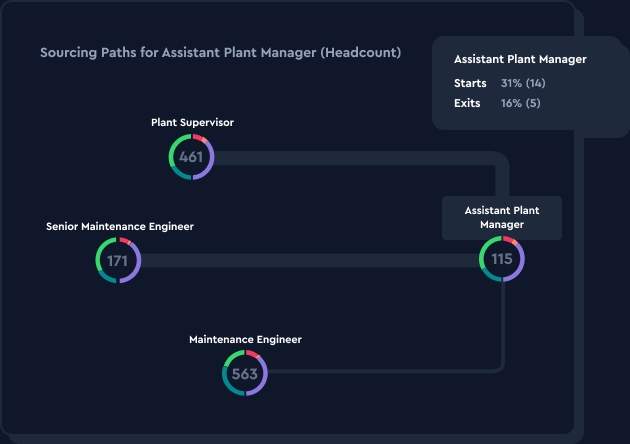 Accelerate skills intelligence
Reduce time standardizing job titles and extracting skills with real-time data processing to provide informed data.
Seamlessly integrates Visier's comprehensive job and skill ontology into your application.
Augment your data with skill insights and trends, including Automation and Remote Work indices.
Endless potential with Visier Skills Intelligence APIs
Equipped with a set of comprehensive APIs needed for skills intelligence, from ontology, job standardization, skills extraction to skill matching.
Apply to different skills-based applications with great flexibility, including recruitment, employee development and learning development.
Map skills back to common framework of jobs and skills including ESCO, O*Net, ISCO and Industry specific taxonomies.