Hourly workforce insights
Understand your hourly employees in minutes.
Optimize your hourly workforce, allowing you to increase safety, fairness, and to manage your people better, which is better for them, and better for your business.
Get a demo
Plan with confidence, take action with precision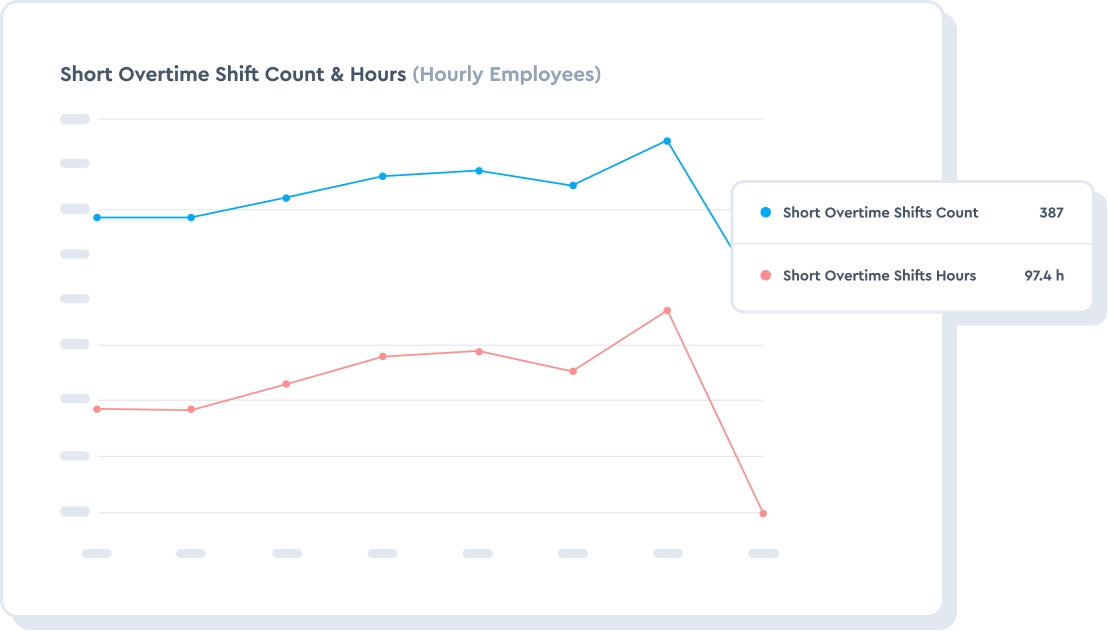 Effectively manage overtime
Identify anomalies, patterns, and trends that help you address overtime issues so your business runs more efficiently.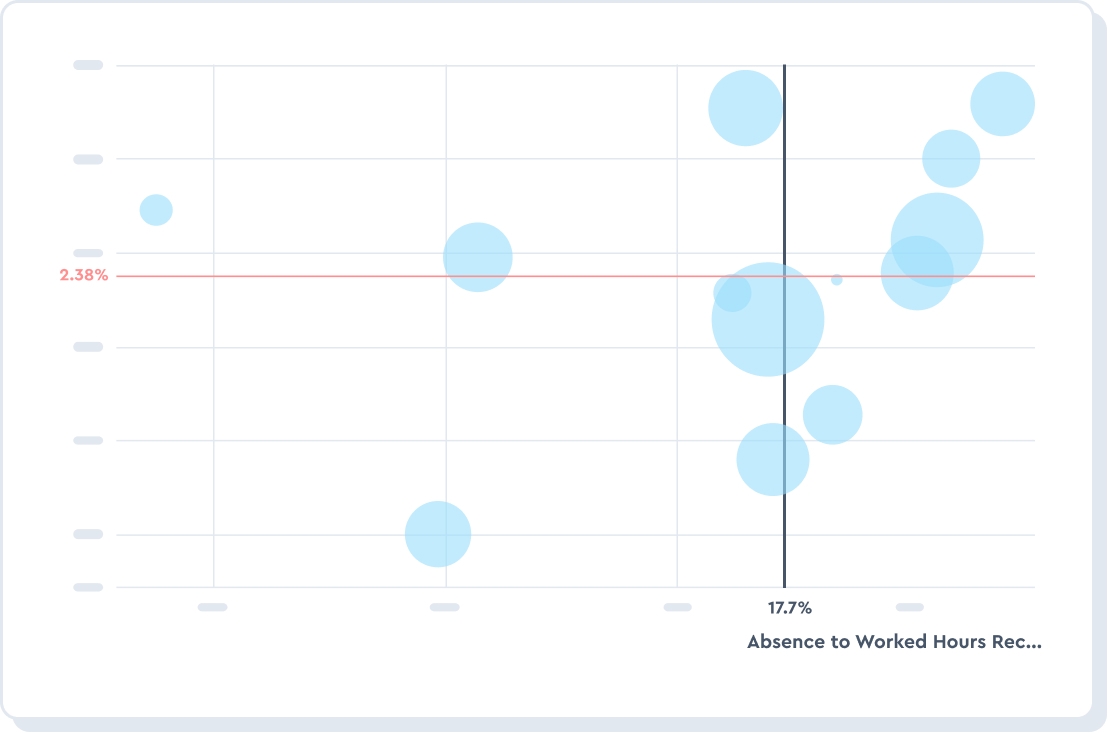 Tackle absenteeism
Understand what drives absenteeism, measure the costs, and get meaningful information you can act on.
The City of Edmonton uses Visier to efficiently identify the root causes of safety incidents. See how.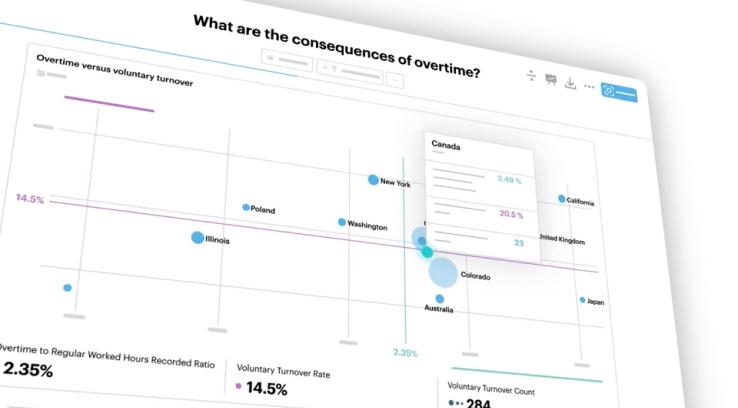 Visier Workforce
Create a safe, healthy environment
Take a proactive approach to creating an exceptional work environment with information from Visier Workforce.
Days lost due to injury
Track absenteeism
Identify hot spots
Overtime impact on safety
Balance seniority on shifts
Track case history
$15M
Saved in less employee turnover
7.5
Months average time to ROI
20%
Increase in HR Team* efficiency
$124K
Increase in revenue per employee
A 360° view into your workforce
When you extend analytics beyond the core, you can explore the full experience and impact of employees as they apply, onboard, develop, and someday leave your organization. Hourly workforce insights is just the beginning.
People analytics
See a unified picture of your workforce data, and make better decisions, no matter how many employees or systems you have.
Learn & explore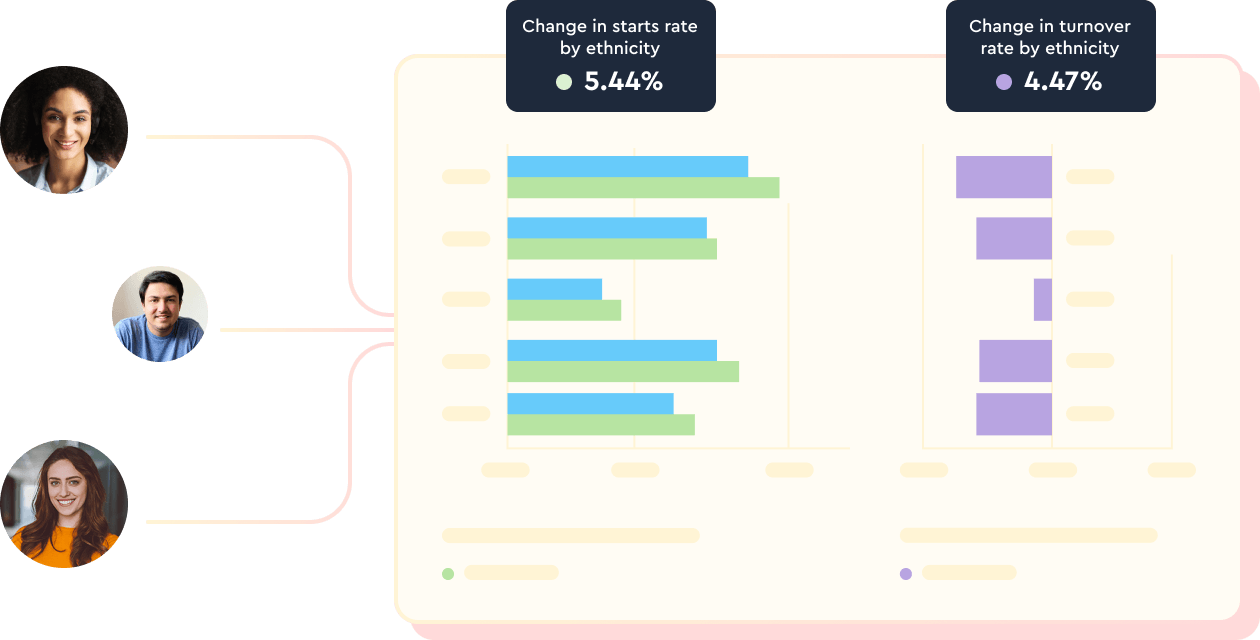 "We previously spent all of our time on crunching data. The Visier tool allows to analyze the data, spend less time on data crunching, and move more towards insights and actions."
Gina Max, Senior Director, Talent Management & Diversity