People analytics
No company too big. No question too small
See a unified picture of your workforce data, and make better decisions, no matter how many employees or systems you have.
Take a tour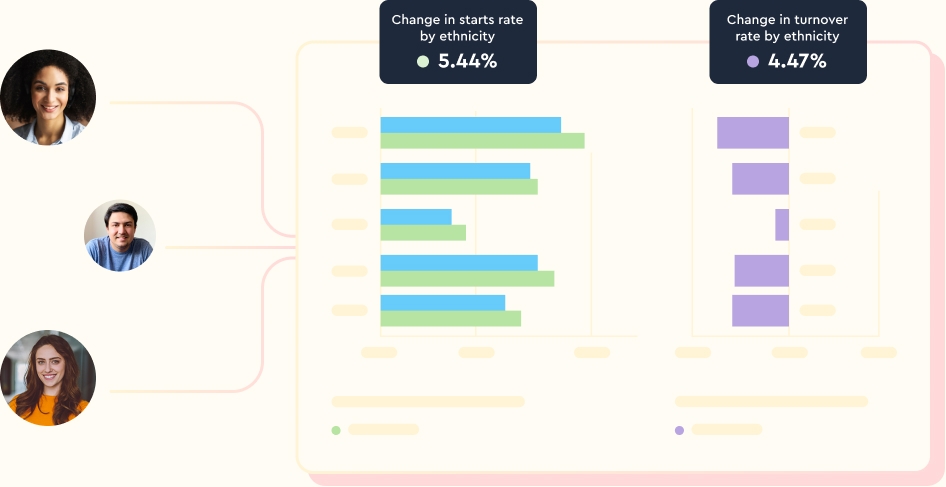 Really, really understand your organization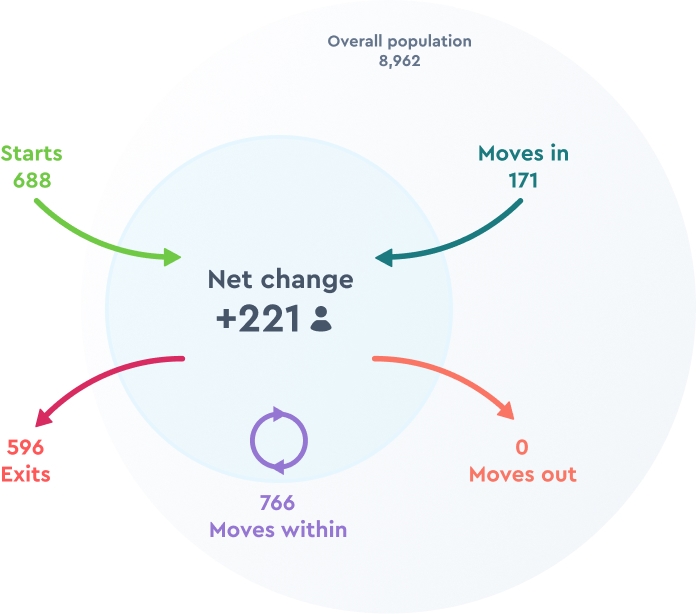 Understand organization changes in real-time
Manage change at your organization based on accurate information about the starts, exits, and evolution of your workforce. Create an HR organization that's primed to support today's workforce.
3 Ways to Make Headcount Data More Impactful to Your CEO
Read article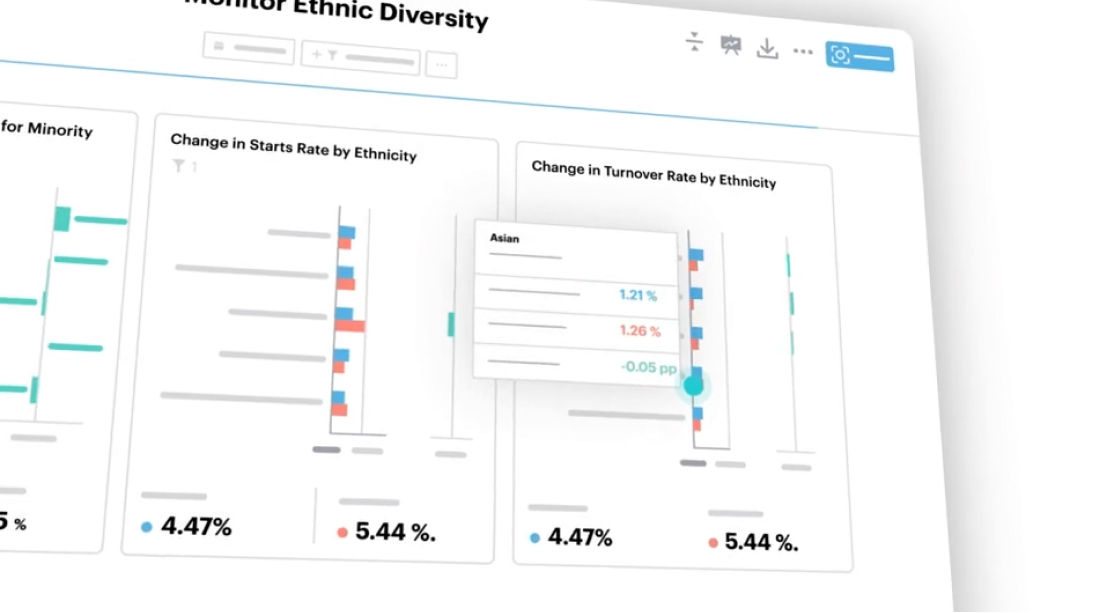 Visier Organization
Make better decisions for the business – and the employee
Do you have overloaded managers? Are you meeting your diversity goals? Why are employees leaving? What was once guesswork and gut feel is now data-driven. Get answers and put them at the fingertips of HRBPs, leaders, and managers to make better decisions.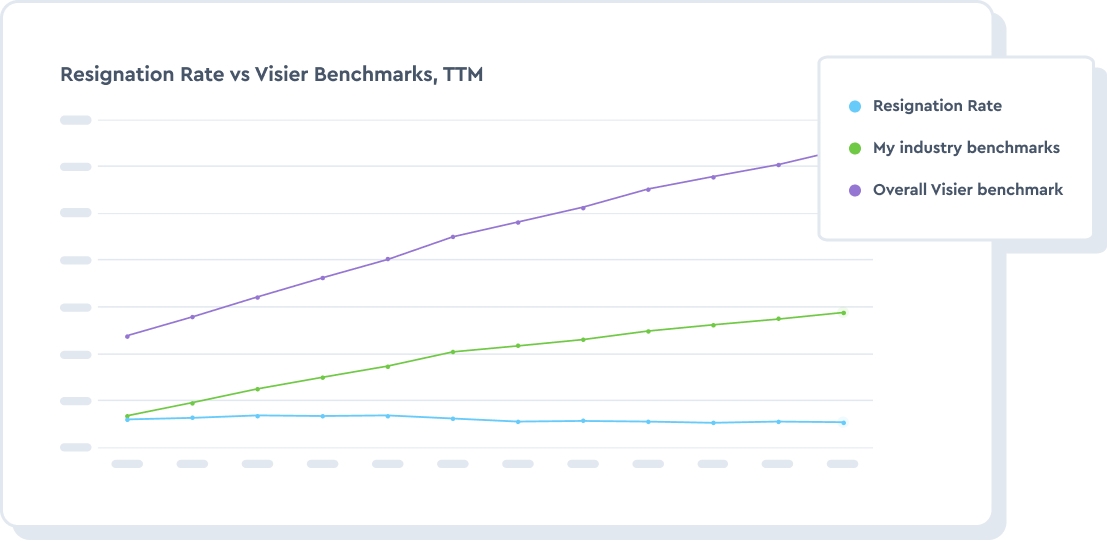 Understand what good looks like with benchmarking
A number is just a number without context. That's why Visier provides benchmarks based on over 15 million employee records. Compare diversity and inclusion results, turnover rates, manager ratios and more so you understand how you stack up against your peers.
A 360° view into your workforce
When you extend analytics beyond the core, you can explore the full experience and impact of employees as they apply, onboard, develop, and someday leave your organization. Talent retention is just the beginning.
Talent retention
With core HR metrics, people analytics starts you on your analytic journey answering questions around headcount, employee starts, and demographics, and how you compare to Visier Benchmarks.
Learn & explore
"With Visier, we instantly have the answer on screen that we can use to continue to our discussions about what we want to do about our strategy."
Steve Rudolf, System Vice President
Read the story